Book Review: The Unofficial Guide to Disneyland 2015
This post may contains affiliate links for your convenience. If you make a purchase after clicking a link we may earn a small commission but it won't cost you a penny more! Read our full disclosure policy here.
Sharing is caring!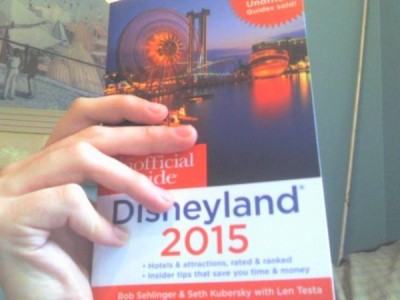 1985 was an eventful year. Back to the Future was theatrically released, the Kansas City Royals won the World Series, and Bob Sehlinger commenced publication of his Unofficial Guide series, which strives to help tourists plan trips to various destinations, most notably Disneyland and Walt Disney World.
Overview
The Unofficial Guide to Disneyland has been updated annually since the first printing and focuses on maximizing one's time in the parks. To this end, various "touring plans," published in the back of the book and online at touringplans.com, are emphasized. The 2015 edition is written by Sehlinger and travel journalist Seth Kubersky, who also blogs for touringplans.com and co-authors a guidebook about the Universal Orlando Resort, with Len Testa, the owner of touringplans.com and co-author of The Unofficial Guide to Walt Disney World.
The book is divided into an insightful introductory section, seven primary chapters, and an appendix that features the touring plans as well as general reader questions and comments. Along the way, general trip planning advice; restaurant and hotel reviews and recommendations; and reviews of the individual attractions at Disneyland Park, Disney's California Adventure, and Universal Studios Hollywood are provided. For those who have previously visited Walt Disney World, The Unofficial Guide to Disneyland emphasizes the similarities and differences between the Florida resort and Disneyland.
Improvements
I was admittedly disappointed when I first read The Unofficial Guide to Disneyland in 2004. I had previously perused the book's Walt Disney World counterpart, which broke down everything at the Florida resort, from the restaurants, to the hotels, to the theme parks.
Though sufficient overall, I found the Disneyland book lacking in two areas. First, the restaurant information was minimal, relegated to short blurbs in the theme park and hotel sections. Secondly, many of the comments from the Walt Disney World book were merely copied into the Disneyland guide, though this conundrum is more related to me being an uber-Disney fan than a fault with the book itself.
In any event, these two issues have been rectified in recent editions. A comprehensive dining section reviews every on-site restaurant, both counter service and full service, in addition to select off-site establishments within 15 minutes of the Resort. Also, more Disneyland-centric reader comments and opinions pervade the book.
Objectivity
Sehlinger's tome is as unbiased as a guidebook can be. Being independent of the Walt Disney Company, The Unofficial Guide to Disneyland pulls no punches. If, in the authors' opinions, an attraction, a restaurant, or a hotel is excellent, the book will say that. Conversely, if the writers deem an experience subpar, they will bluntly detail the shortcomings.
To further its credibility, The Unofficial Guide to Disneyland incorporates reader input throughout the book. Provided through comments, an on-site hotel survey (p. 35), a reader-approval rating for each on-site restaurant, and a breakdown of each attraction's appeal by six different age groups, the inclusion of reader opinions helps showcase diverse viewpoints. To provide a specific example, the authors insert a reader comment that disagrees with their opinions on the Matterhorn Bobsleds (p. 243).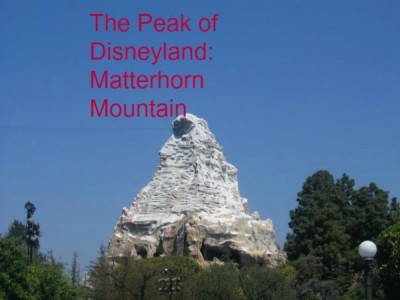 Special Features
The guide's primary special feature is its touring plans. 12 plans designed to account for different age groups and schedules are provided in the appendix, with customizable versions available to create at touringplans.com. I have never used the plans, but by most accounts—the plans have garnered front-page articles in The Dallas Morning News and The New York Times, and 98 percent of reader feedback is positive (pp. 71-72)—they succeed at substantially reducing the amount of time a visitor waits in line for attractions.
Another unique aspect of the book is the blurbs provided by Jim Hill, a Disney historian, about the past and the future of the Disneyland Resort. To give one example, Hill reveals a rejected proposal that would have dramatically altered the theme of the California Screamin' roller coaster at Disney's California Adventure (p. 298).
Finally, significant attention is paid to traveling with children. Among other material, a "Small-Child Fright-Potential Chart" is included to help readers gauge the scariness-level of each attraction at both Disneyland Park and Disney's California Adventure (pp. 142-145).
Other Topics
82 Disneyland-area hotels, both on-site and off-site, and seven Universal Studios-area resorts are rated on both quality and value (pp. 66-68).
For interested tourists and Disneyphiles alike, the authors suggest superior websites, podcasts, message forums, and twitter handles for Disneyland information (pp. 18-20).
Overall
Unbiased in nature and comprehensive in scope, The Unofficial Guide to Disneyland is an optimal tool for planning a Disneyland vacation.
What are your thoughts on The Unofficial Guide to Disneyland? Let me know in the comments!
Sharing is caring!
About The Author

AndrewC
I'm a huge fan of the various Disney theme parks and movies. I've made several trips to both Walt Disney World and Disneyland with my family. Additionally, I'm interested in sports and American history.