This post may contains affiliate links for your convenience. If you make a purchase after clicking a link we may earn a small commission but it won't cost you a penny more! Read our full disclosure policy here.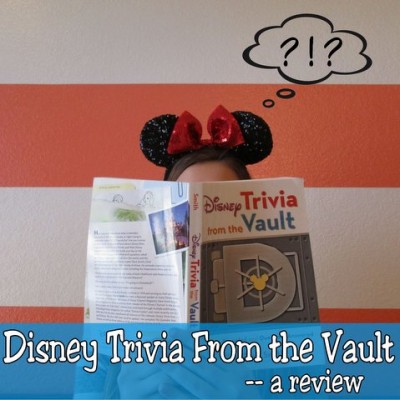 Eons ago in the B.E. years (that's "Before Internet"), Disney fans had to write down their questions and send them to a recognized expert if they wanted a definitive answer. If you were lucky, your question got chosen and appeared in one of the Disney magazines of the day.
Dave Smith, now chief archivist emeritus of the Walt Disney Archives, was The Guy you wrote to.  He's considered the final word on just about any Disney topic, and he has the official archive to find the answer and prove it! He's been answering trivia questions and fan queries since 1983 in a series of official Disney publications, all the way up to D23.
In 2012, he complied many of the best bits of asked-for trivia into a book for all of us. "Disney Trivia from the Vault: Secrets Revealed and Questions Answered" gives responses to the well-known ("How did they build the Utildors?") and the obscure inquiries ("Is Mickey Mouse right- or left-handed?") … I'll answer that one at the end of the article!
The 262-page book is organized by topic, from animated features through Walt Disney himself. There are sections on both Disneyland and Walt Disney World, as well as animation, films, television, and Disney publications. Sadly, the book has no pictures except for a collage at each chapter heading. The short-format style of questions and answers together makes for easy reading. It's not so much a quiz as a series of bite-sized packets of information.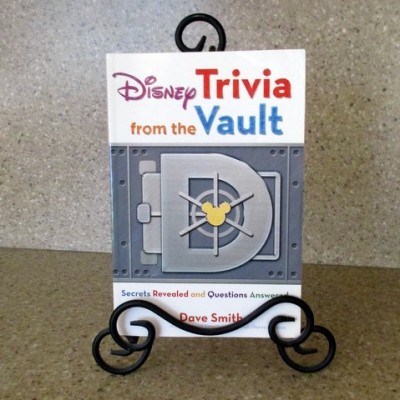 While it won't settle every burning question of a serious Disney fan, especially since it is the "official answer" and not speculative, I learned quite a bit that interested me. For example:
The names of all 11 "I'm No Fool" cartoons that I remember watching at camp and school in my youth
How many trash cans are there at WDW and Disneyland? (About 5400!)
Is Pluto Mickey or Minnie's dog? (He's been both!)
I'd recommend this book for a junior-high audience or above, but the subject matter is simple enough and clean reading for any age.  "Disney Trivia from the Vault" would be a worthwhile addition to a Disney fan's collection. The book is available as both a paperback and Kindle edition. Having it available on a Kindle app would make for great reading in the parks while waiting in line or for a show!
Answer on Mickey Mouse's dexterity: "Mickey Mouse is usually drawn right-handed, but sometimes there are situations where he works better left-handed. It is easy to take such liberties with an animated character."
Sponsored Ad:  Would you like to help support The Mouse For Less website in continuing their mission of being THE Disney vacation planning resource?  You can do so by purchasing Disney Trivia from the Vault from our Affiliate Link through Amazon. Thanks so much for your support!