This post may contains affiliate links for your convenience. If you make a purchase after clicking a link we may earn a small commission but it won't cost you a penny more! Read our full disclosure policy here.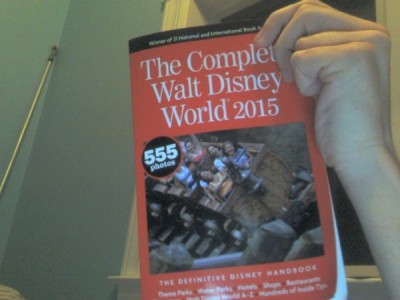 Are you seeking a book to help you plan a vacation to Walt Disney World? If so, The Complete Walt Disney World 2015: The Definitive Disney Handbook, a 384-page tome by Julie and Mike Neal, should receive serious consideration.
History
Julie and Mike Neal, the former a retired Walt Disney World concierge supervisor and the latter an award-winning graphic designer and photographer, have been updating their work since 2007. That inaugural 2007 edition provided excellent coverage of the four Walt Disney World theme parks but lacked in discussion of other areas of the property, such as restaurants and hotels. Latter editions, however, have fixed this problem and then some. The Neals' book may now, as its title suggests, be the most complete guide to Walt Disney World on the market.
Style
Following several introductory sections that highlight Walt Disney World's history, MyMagic+, and general trip planning advice, critical reviews of the four theme parks, the water parks, Downtown Disney, the ESPN Wide World of Sports complex, and the resort hotels are delivered in well-organized, color-coded sections. Restaurants are covered within the specific park and resort sections. Non-Disney hotels on Disney property, including those near Downtown Disney on Hotel Plaza Boulevard and the new Four Seasons, are discussed.
Each attraction, restaurant, and resort is rated on a five-star scale. Julie Neal, who provides most of the book's written content, pulls no punches in her reviews. She will praise an experience, whether it is an attraction, a restaurant, or a resort, if she enjoys it, but the opposite is also true. If Neal dislikes something, she will bluntly tell you. The coverage is objective and well-balanced.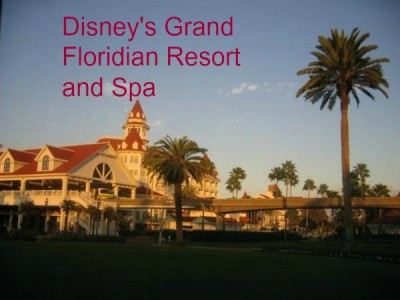 The information is as up-to-date as possible, considering press time and the frequent and abrupt changes announced by Walt Disney World in recent weeks. To this end, the closures of the Studio Backlot Tour and Maelstrom, and the entertainment alterations at Epcot are not noted, but the closure of The American Idol Experience is noted. Also, the upcoming Trattoria al Forno restaurant at the Boardwalk is given attention.
I noticed some minor errors—Mickey's PhilharMagic's debut date is recorded as 1971 instead of 2003 (p. 76), and the Seven Seas Lagoon is misidentified as the "South Seas Lagoon" (p. 304)—but nothing so egregious such as to affect the book's overall quality.
Photographs
555 color photos, primarily taken by Mike Neal, augment the text. While some of these photographs are generic in nature, many are incredible. The shots of the resorts, most notably the hotel room interiors, are especially inspired.
Special Features
If The Complete Walt Disney World 2015 possesses a particular strength, it is the attention afforded subjects that are not usually covered in Disney guidebooks. Tips for maximizing your score at Toy Story Mania are provided, the Animal Kingdom's critters are vividly described, and entire chapters devoted to the ESPN Wide World of Sports complex and character meets are included.
These topics are not merely skimmed either. The animal descriptions encompass an impressive 18 pages of text and photographs; the ESPN Wide World of Sports chapter explores the complex's many functions, facilities, and events; and the character section includes photographs and meeting locations for more than 70 characters.
Also of interest are the attraction-review subsections. Here, "Hidden Mickey's" are disclosed and trivia is provided through "fun finds" and "fun facts." To give one example of the latter: "When [Peter Pan's Flight] debuted at California's Disneyland in 1955 Peter Pan wasn't in it, as riders were supposed to be re-living his flight (p. 77)." Additionally, the World Showcase pavilion write-ups in the Epcot chapter include discussions of each pavilion's architecture.
Other Topics
Entitled "Walt Disney World A-Z," the book's final chapter alphabetically details features that were not covered in the preceding sections. Air travel, special events, ticket and dining plan options, photography information, childcare information, and on-site recreational activities are discussed among other topics.
Overall
Especially in this day and age, no Walt Disney World guidebook can be completely up-to-date, but the Neals' publication succeeds as well as any competitor in this regard. With great photographs and information that provides depth, breadth, and objectivity, The Complete Walt Disney World 2015 is highly recommended.
A copy of The Complete Walt Disney World 2015 was complimentary provided, but I was not required to write this post and all opinions are of my own.
Have you picked up The Complete Walt Disney World 2015? Let me know in the comments!