This post may contains affiliate links for your convenience. If you make a purchase after clicking a link we may earn a small commission but it won't cost you a penny more! Read our full disclosure policy here.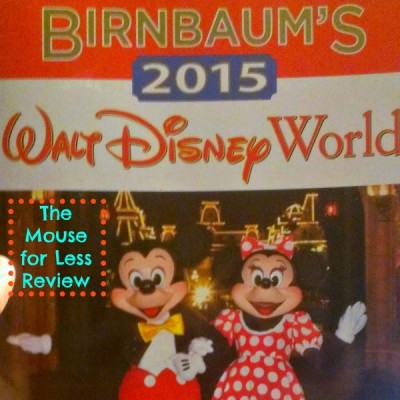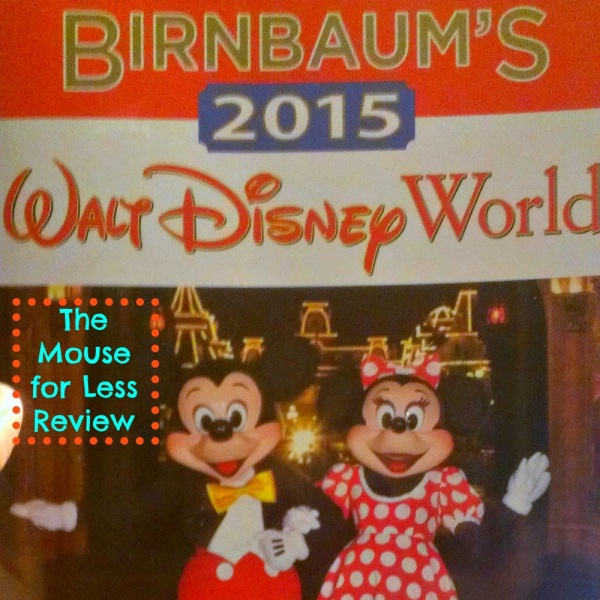 Buying Birnbaum's 2015 Disney World guide was one of the best purchases I have made in a long while. It is such a pleasure to read. It is a great guide for anyone planning a trip to Walt Disney World, including those planning their first trip down. And, it's the only official line of guidebooks created about Disney.
One of my favorite things about the guide is that it is color coded. The beginning yellow section is about the planning stage. It has everything one would need to know to plan taking their trip. There are even some day plans in each park to get you started with planning your day. I especially like the "Hot Tips" given throughout the book. These tips could be helpful for even a seasoned traveler.
The orange section is transportation and accommodation. This section has tips on getting to the property, including which exit to take off the highway. As someone who has driven to Disney in the past, I find that especially helpful. They list all the ways to get around while on property. There is the monorail, the buses, and by water. Some people choose to use their own car and others may call for a taxi when the need arises. Each resort is described in detail, so you can choose the perfect place to fit your family and needs. The rates for each resort are listed as well. There are even a few pages about resorts off property and what they include.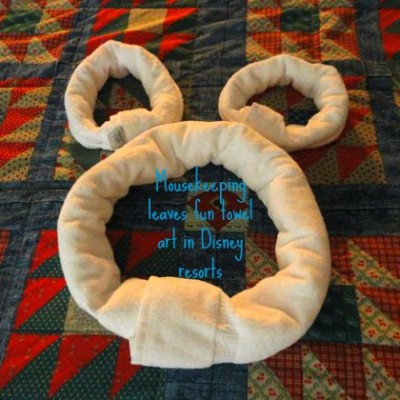 The next four colored sections are about each park, Magic Kingdom, EPCOT, Disney's Hollywood Studios, and Disney's Animal Kingdom. Each section begins with a colored map and general information on the park. Each attraction has its own paragraph. One thing that is especially great is attractions are marked with a symbol when they are part of the Fastpass+ system. There is a page on shopping and a page of where to find hidden Mickey's in the park. I can't wait to use those pages on my next trip.
The next section, a dark pink, is titled "Everything Else in the World." It has information on Downtown Disney, Boardwalk, the Water Parks, and more. I love that there is more to a Disney trip than just attractions and roller coasters. Disney makes something to do for everyone. This is the section where you find that something extra to do.
For the sports lovers, there is the green section on sports. Here you can learn all about the different venues available if you and your family wish to get a little outdoor fitness in your vacation. It also talks about the ESPN Wide World of Sports Complex. The Atlanta Braves hold their spring training here. This is the section where you can get info about that. It's coming up in the next few months!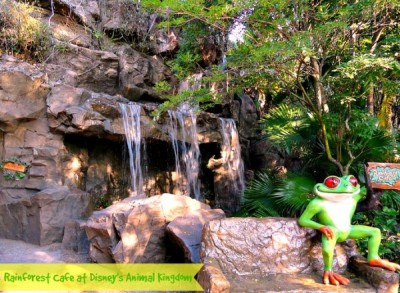 The final section on the Disney property is all about food, one of my favorite subjects. When I go on vacation, I want to eat different things than I would at home. This is the section where you can find out who serves what and where they are located. There are markings on each restaurant which indicate which meals you can eat there, a price range you would spend, and if they are included on the Disney Dining Plan. Just these three symbols are enough reason for me to read this section in detail. I like to plan every penny before I travel. This section will allow me to do just that.
While that concludes the sections on the Disney property, there is one little extra gem in this guide. They have included a detailed section on the Disney Cruise Line. Many people like to combine a cruise with a Disney World stay. This book could help you plan that entire trip. Just like the parts on Disney World, this section can help you plan your cruise before you go and let you know what to expect while on-board.
A couple pages are printed to write day-to-day trip information. There are blocks for 7 days of activity and a check-out day. There are even lines to write down your Fastpass+ reservations, so you can keep everything in one place.
This book is incredible. It is filled to the brim with detail and has colored photographs on just about every page. Not only is it a great guide for planning every detail of your next Disney trip, it is also a wonderful way to keep the Disney blues away. I could sit and read this book for hours every time I am "homesick" for Disney World. As if the book wasn't amazing enough, it has over $400 worth of coupons in the back.
This is the first edition of Birnbaum's guide that I have owned. I know it will definitely NOT be my last. Happy travels and I hope to see you in the parks!
Sponsored Ad:  Would you like to help support The Mouse For Less website in continuing their mission of being THE Disney vacation planning resource?  You can do so by purchasing Birnbaum's 2015 Walt Disney World Guide in paperback from our affiliate link through Amazon.
Incoming search terms:
disney world book
Birnbaums 2019 Walt Disney World: The Official Guide