This post may contains affiliate links for your convenience. If you make a purchase after clicking a link we may earn a small commission but it won't cost you a penny more! Read our full disclosure policy here.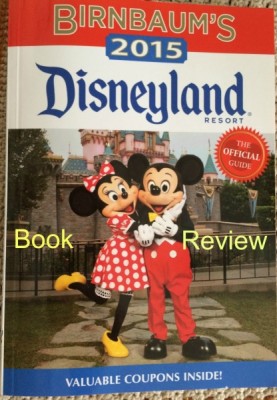 Birnbaum's 2015 Official Guide to Disneyland Resort
I have been enjoying Birnbaum's guides to both Walt Disney World and Disneyland for quite a while. I love to use them to plan my vacation and keep them afterwards as a memento of that year's trip.
I received the Birnbaum's 2015 Official Guide to Disneyland Resort as a Christmas present. (The Birnbaum Guides tend to release in September of the previous year; for example, the 2016 Guide is expected to be released in September 2015.)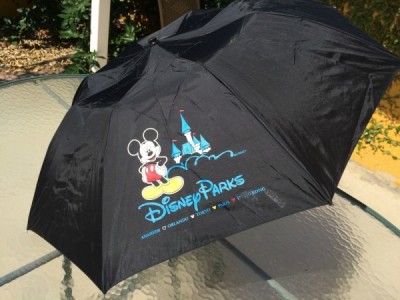 "Getting Ready to Go" includes weather information
Birnbaum's Guides have color coded sections, which makes looking for the information you want a breeze. Yellow is for "Getting Ready to Go," which includes planning details like when to go, transportation to and around the Resort, and what kind of park tickets are available.
Orange is for "Accommodations," and it covers both on and off property hotels. Red is for "Disneyland Park" and blue is for "Disney California Adventure" Those sections cover all the attractions, shops and entertainment in those parks.
Purple is for "Good Meals, Great Times" which covers restaurants, bars and lounges. This section also covers Downtown Disney. Lastly, dark blue is for "Sports" which covers both spectator and participatory sports in the area.
Let's start with what this guide does really well. It is chock full of photos and detailed descriptions of just about everything Disneyland has to offer. Every hotel, attraction, show, parade, shop and restaurant is listed and described in this guide. In addition, a whole section is devoted to special events that happen throughout the year.
I cannot think of a single thing that was left out of this guide. Want to have your wedding or honeymoon at Disneyland? Page 12. Want to know where to park your car before heading to Disneyland Park? Page 53. Want to know where to play golf on your day off from the parks? Page 131.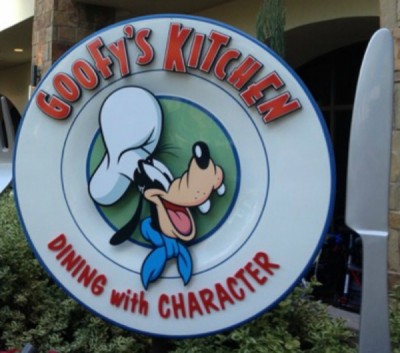 Is Goofy's Kitchen a "Birnbaum's Best?"  Read the book to find out!
What this guide does not do too well is offer opinions. I'm a fervent Disneyland fan, but even I can suggest certain attractions, shops or restaurants to skip. Birnbaum's editors make almost everything seem equally delightful and worthy of your time. It's worth mentioning that the editors do list their favorite attractions, shops and restaurants. And certain rides receive the Birnabum's Best stamp of approval. But in general, with this book you're paying for incredibly detailed information, NOT opinions.
There was only one part of this book that set off alarm bells in my head. In the beginning of the book are sample schedules for visiting Disneyland. For their one-day California Adventure plan, they suggest hitting three rides first – none of which are Radiator Springs Racers. I find this advice completely baffling, because the only time I have ever ridden this ride without a significant wait was when I rode it first thing after the park opened.
Something to keep in mind –the descriptions in this book are incredible accurate and detailed. However, things in Disneyland can change quite a bit over a year. For example, there is an entire page devoted to Fantasmic! (As well there should be!) The editors describe the Fantasmic! Dessert Party which was happening when the book went to press. However, months after the book was published, Disneyland began offering Fantasmic! Dinner Packages as well. Obviously there was no way for the editors to see into the future and print this information. But because things in Disneyland change, it's a good idea to double check things online, even with a book as detailed and accurate as this one.
Bottom line? I will continue to buy the Birnbaum Guides to Disneyland. Besides being chock full of fabulous information that helps me plan my trips, it serves as a delightful snapshot of what Disneyland was like during a particular year.