This post may contains affiliate links for your convenience. If you make a purchase after clicking a link we may earn a small commission but it won't cost you a penny more! Read our full disclosure policy here.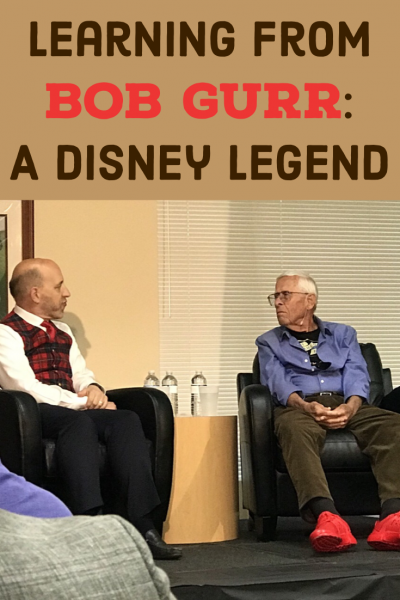 Every once in a while there are some amazing events that you can attend when you visit the Orlando area on your vacation. Events can include talks by current or former Imagineers, celebrations of Mickey, talks with Disney Legends, Vice Presidents or many other people. If you are a Disney history nut like me, you want to make sure to keep an eye out for these events.
In April there were a couple of amazing events that I was able to attend. In a previous blog I spoke about the Tiffins Talks with Joe Rohde. I was also invited to attend an event benefiting Give Kids the World Village with the Disney Legend Bob Gurr.
A Disney Legend
Bob Gurr was inducted as a Disney Legend in 2004, he worked directly with Walt Disney and designed many of the ride vehicles Disney fans love today. The people that knew and worked with Walt Disney are becoming more and more rare as the years pass, so any time you are able to hear one of these people tell their stories it is a special day.
Bob Gurr once worked for Ford Motor and was hired by Walt Disney in 1954 to work on the cars for Autopia. Throughout his time as an Imagineer at Disney he helped develop the Main Street Vehicles, the monorail, the Lincoln animatronic, the Carousel of Progress dog animatronic, the Haunted Mansion doombuggies and many other attraction vehicles.
Bob spoke about the ability of Mr. Disney to bring the best out of his employees. He spoke about Walt asking people to do things in their job that they didn't know how to do, yet the employee would always figure out how to accomplish the request.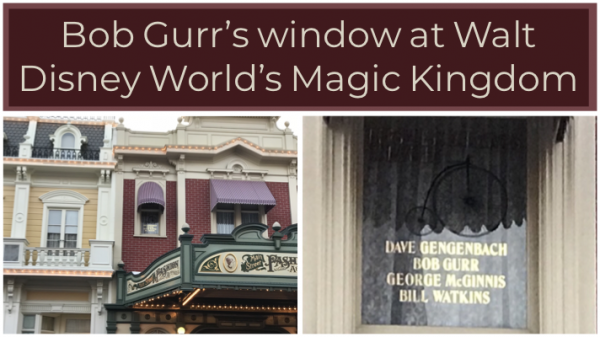 Mr. Gurr has a fun sense of humor and he started his talk by unbuttoning his dress shirt to reveal a shirt underneath with a recreation of a window on Main Street at Disneyland that is dedicated to him. During the talk he danced like animatronics in It's a Small World, stuck out his tongue during jokes and mentioned he looked like Lady Gaga with his headset microphone.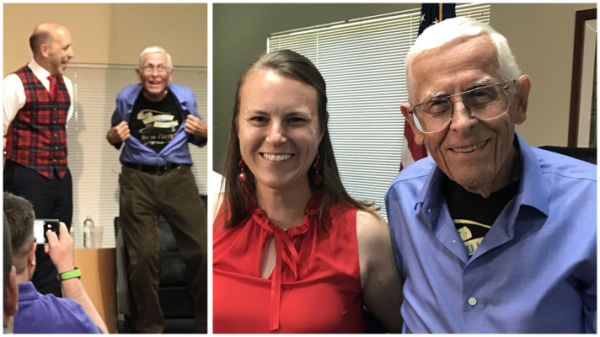 Making Walt's Dreams a Reality
During this talk Bob spoke about creating the Disneyland Matterhorn even though he didn't like roller coasters, didn't know trigonometry and had no experience creating roller coasters. The Matterhorn was pretty revolutionary at the time as it had a Skyway going through the top and 2 different tracks winding through the mountain. At that time, roller coasters were all outside, so you could see where the cars were on the track.
Even though Bob Gurr wasn't an expert in the coaster design field, Walt Disney still trusted him to design the Matterhorn attraction. This would be unheard of now…as you know have to be an expert to develop large theme park attractions.
Bob spoke about working on the 1964 New York World's Fair. He worked on many projects all at the same time, instead of one at a time. For the fair, Mr. Gurr worked on the Ford Magic Skyway, The Carousel of Progress, It's a Small World and the Lincoln animatronic for Great Moments with Mr. Lincoln.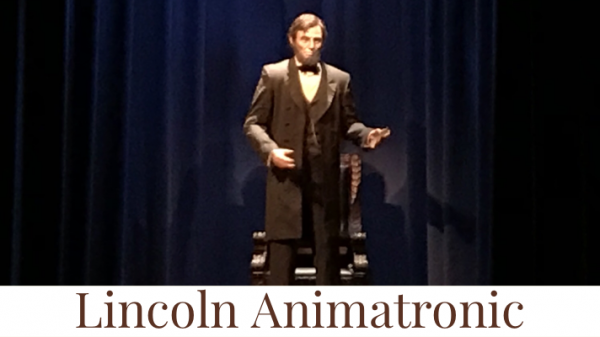 Carousel of Progress
Walt Disney's Carousel of Progress is the only attraction at the Walt Disney World Resort that Walt Disney helped develop (all other attractions are remakes from other parks or developed after Disney's death in 1966). This attraction was made for the 1964 New York World's Fair and was transferred to Disneyland once the fair was over. In 1975 it was moved to the Magic Kingdom at Walt Disney World. According to Bob Gurr, it was Walt's idea that the dog in Carousel of Progress be in the same spot of every scene and face the same direction towards the owner. Bob Gurr designed this dog animatronic, and it has always been one of my favorite parts of the attraction.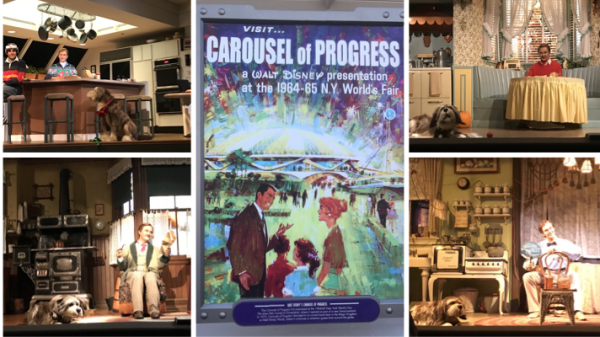 Walt Disney would…
One of the things that really resonated with me was when Bob Gurr stated that you can never say what Walt Disney would think. Bob worked directly with Walt and he never really knew what Walt was thinking. He stated that Walt's mind was always thinking ahead and you never knew what the ultimate outcome was. Bob stated that Walt Disney was using the World's Fair to explore ideas for a future development of EPCOT, however none of the Imagineers knew that at the time. Walt Disney always seemed to be thinking two, five or even ten steps ahead.
Project X
Bob Gurr spoke a lot about "Project X"…or what would become Walt Disney World. He spoke about the massive size of the property, having to figure out how to build on swamp lands, developing the Magic Kingdom first in order to be able to build EPCOT, developing their own government for the Walt Disney World area (Reedy Creek), and continuing the project after Walt Disney's death. He spoke with pride about what Walt Disney World Resort has become and how he was involved with the development.
Making the Park come alive
It was very exciting to hear a Disney legend speak, let alone meet him. After this talk, I walked around Magic Kingdom with new eyes. I looked for Bob Gurr's window on Main Street, I rode a Main Street Vehicle that he developed, enjoyed the Carousel of Progress dog more than ever, and bounced with the Small World animatronics like Mr. Gurr.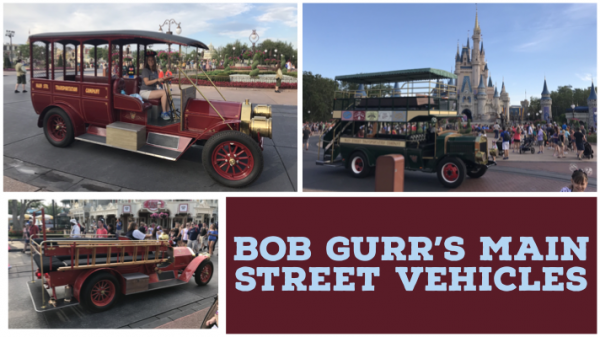 Attend an event
If you are ever in the Orlando area and can find time to go to a talk or event with a Disney legend, Imagineer, current or former President or Vice President of Disney GO! It is an amazing experience and you can learn so much. There is an event coming up in January that will benefit Give Kids the World with former Executive Vice President of Operations for Walt Disney World, Lee Cockerell. Not only will you get to learn about his time at WDW all proceeds go to a great charity AND you will get to visit Give Kids The World Village!
Incoming search terms:
bob gurr celebration
bob gurr disney
https://www themouseforless com/blog_world/bob-gurr-disney-legend/