This post may contains affiliate links for your convenience. If you make a purchase after clicking a link we may earn a small commission but it won't cost you a penny more! Read our full disclosure policy here.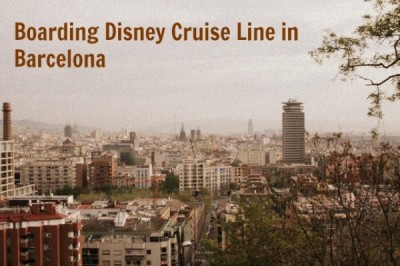 A few months ago, I had the opportunity to sail on the Disney Magic's transatlantic cruise from Barcelona, Spain to San Juan, Puerto Rico. The cruise was an adventure of a lifetime, and there is much more to tell than I can fit in just one article, so this article will focus on boarding Disney Cruise Line from Barcelona.
In recent years, Barcelona has served as Disney Cruise Line's home port for its Mediterranean sailings during late spring and summer. In 2015, Barcelona will, again, be used as a Mediterranean home port for the Disney Magic during the month of August before sailing back across the Atlantic Ocean in September.
Barcelona is a sprawling and historic city. Though some of its structures have been around for centuries, many others are new and modern. In this way, it is unlike any city you would find in the United States. It is served by a large international airport–Barcelona El Prat and many railway options; so it is simple to get to the city through either air or public transportation. While many of the employees at the airport and hotels may speak English, the city is mostly Spanish speaking and it is a good idea to have a working knowledge of basic Spanish in order to get around. Also, keep in mind that if you are a US citizen, you will need a passport to get in and out of Barcelona.
Disney Cruise Line offers the option of booking air, hotel, and ground transfers directly through them for ease and simplicity. While we opted to book our own air and hotel accommodations, my travel agent assisted me in finding a hotel around the corner from Disney's chosen hotel and we did pay for ground transfers to the port on the morning of our cruise. This meant that we had to carry our luggage down the block and check-in early for the bus transfers, but it was not too much of a hassle and saved us a great deal of money.  It also meant we were able to relax on the Disney coach bus and watch the cruise's teaser video while they took care of our luggage.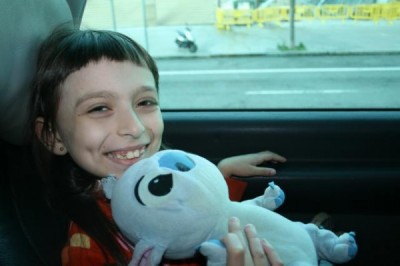 Barcelona is full of tourist attractions, wonderful food, shopping, and culture. I highly recommend that you take some time to explore the city, if possible. You will not want to miss Gaudi's masterpiece, the still unfinished Sagrada Familia Church (unlike any cathedral in the world).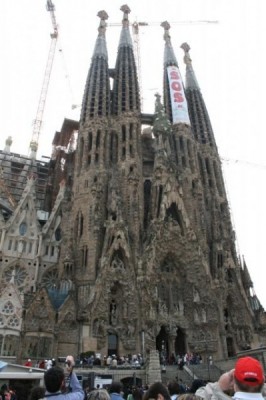 However, my favorite attraction in the area is actually outside of Barcelona (an amazing day trip) at Montserrat. Here, you will find Spain's first national park, Benedictine Abby, and a hiking area that the Spanish once believed brought you as close to the heavens as you could get on earth.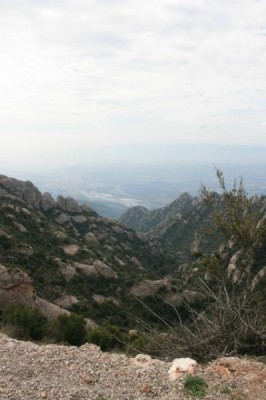 Our ride from the hotel to the pier was roughly 20 minutes, and we found a relatively small pier area with enough room for three or four cruise ships. Everyone was excited when we finally approached the Disney Magic.
Much like when departing from Port Canaveral, our luggage was pre-tagged with the luggage tags the cruise line previously provided to us, and we had to proceed through a security check in area. Unlike Port Canaveral, the terminal was small and barren.
After waiting on a short line, we made our way inside of the security check and into the actual cruise line check in area, where we exchanged our cruise contracts for room keys and lanyards, and had our passports all scanned. Check in was quick and easy, and we were assigned an embarkation number.
At this point, we were led into a large waiting room, where passengers could pose for pictures with some of the characters, sign up for the kids club (if they hadn't pre-registered), or just take a seat to wait for their embarkation number to be called. We were all so excited to get on the ship. As soon as our number was called, we posed for our embarkation photo, scanned our room keys, and walked right into the main atrium of the Disney Magic. We had arrived!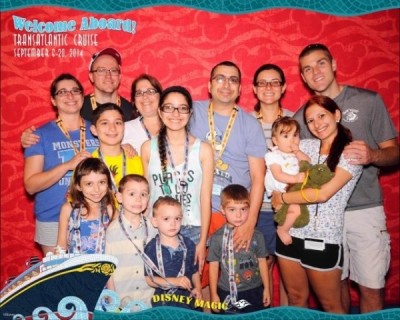 We found the check in process in Barcelona to be no more difficult or time consuming than we've experienced in the United States. Disney does a great job of making things smooth and easy for its passengers, and has transformed an otherwise dreary terminal into an energy filled experience.
Incoming search terms:
https://www themouseforless com/blog_world/boarding-disney-cruise-line-barcelona/
which barcelona port does disney sail from