Black Widow Merchandise at Disney California Adventure
|
This post may contains affiliate links for your convenience. If you make a purchase after clicking a link we may earn a small commission but it won't cost you a penny more! Read our full disclosure policy here.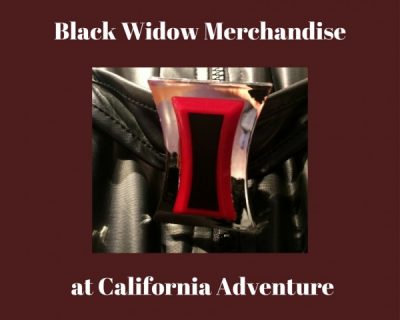 Detail of the Black Widow child's costume sold in California Adventure
I have become a huge fan of the Marvel Cinematic Universe in my middle age. My calendar is marked with the release dates of all the films, the premiere dates for the ABC shows, and I have blocked out times specifically for binge watching the Netflix shows when they are released.
The increased Marvel presence at Disneyland has pleased me immensely. However, in the past, I'd been disappointed in the lack of Black Widow merchandise. Black Widow, in my humble opinion, is awesome. She's shrewd, intelligent, cunning, can rock head-to-toe Black in a manner most of us can't, and was the first female Avenger onscreen. I was so impressed with this character that I Marvel-bounded as her at Mickey's Halloween Party last year, complete with a belt buckle that my husband 3D printed for me and a phone case I customized with nail polish.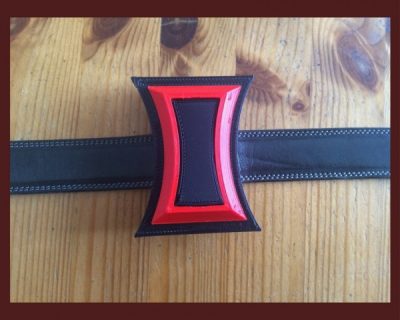 My husband 3D printed this for me!
But once we got to the parks, Black Widow was hardly anywhere to be found. In fact, I almost lost it when I found this pin pack for sale. It's a sixpack of Avengers pins, so naturally Black Widow would be in there, since there are six Avengers, right?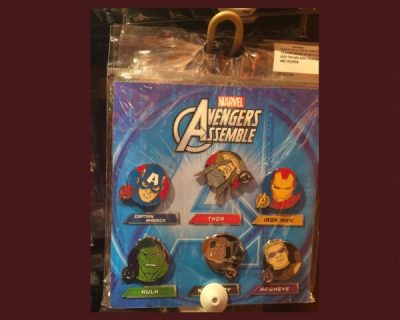 WRONG.
The pack included The Hulk, Iron Man, Thor, Hawkeye, Captain America…and Nick Fury. Now, I love Nick Fury, but come on. Where's Natasha Romanoff?
Apparently I'm not the only person who was annoyed. Rumor has it that Disney got complaints from guests about the lack of Black Widow merchandise. And they listened. Less than a year later, my parents reported that a Black Widow T-shirt was prominently displayed in the window at Elias and Company in California Adventure.  And this pin was on display with the rest of the Marvel pins at the Pin Trading cart in Downtown Disney: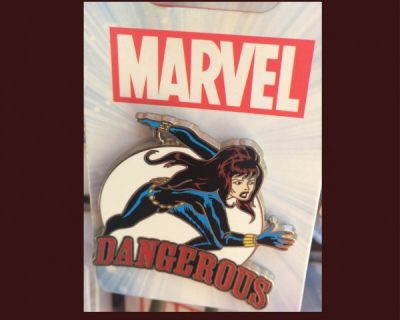 Black Widow pin for sale at the Pin Trading Cart
This September, I decided to go on a merchandise hunt to see what I could find in California Adventure. First stop: the Collector's Warehouse, which is the gift shop at the exit to Guardians of The Galaxy: Mission Breakout.
This place is pretty much Marvel Central, with plenty of merchandise themed towards all the Guardians of the Galaxy, the Avengers (although Hawkeye is sorely underrepresented) and Spider-man. There is even a small collection of comic books.
Much to my delight, there was an entire wall of Black Widow merchandise! Here you could find tank tops, T-shirs, action figures, clutch purses, and bags. Although I fell in love with the bag, the $75 price was more than I had budgeted for this shopping trip.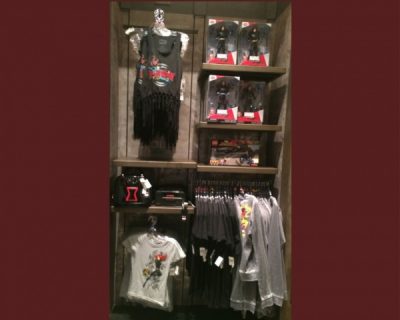 Behold, the wall of Black Widow!
Nearby, there are T-shirts with the logo of many Marvel characters, and a good selection of Black Widow T's were part of the collection.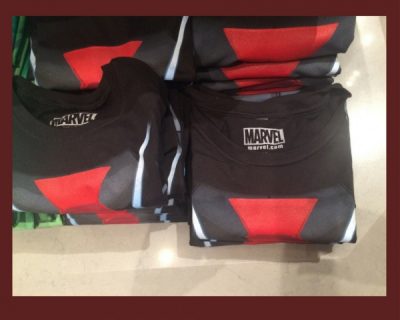 Black Widow T-shirts in the Collector's Warehouse
On the way out of the park, we stopped in Elias & Co., the largest gift shop in this park. The children's section included a vast array of costumes. In the girls' section, racks and racks of princess and fairy dresses beckoned. Right next to them were a nice selection of Star Wars costumes, in case your little girl is more of a Rey or Princess Leia than Princess Aurora.
And right next to that? Black Widow costumes, along with dolls.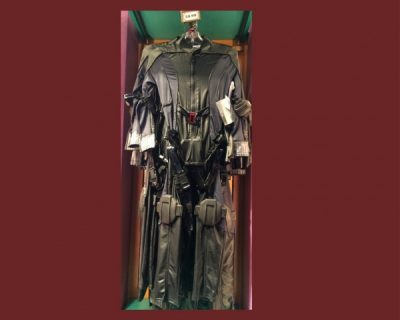 Child's Black Widow costume at Elias & Co.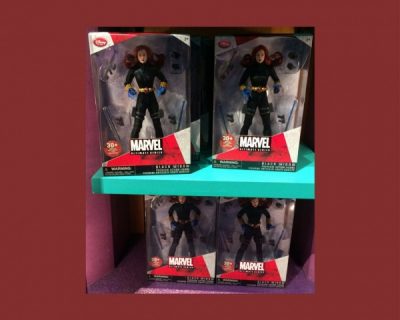 Black Widow dolls at Elias & Co.
I'm so glad that Disney listened to its fans and made it easier for us Black Widow enthusiasts to shop in the parks!  And now, to save up for this: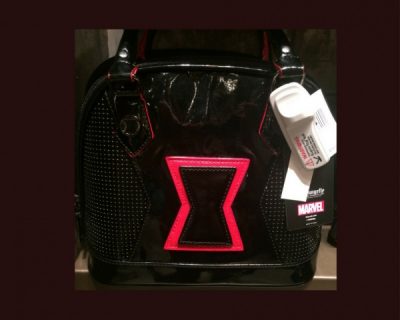 Do you love Black Widow as much as I do? What merchandise do you want to see? Share in the comments. 
Did you like this article? Make sure to share it with your friends! Check below for easy ways to share!