This post may contains affiliate links for your convenience. If you make a purchase after clicking a link we may earn a small commission but it won't cost you a penny more! Read our full disclosure policy here.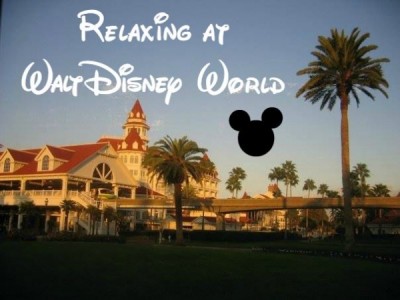 Yes, that's right. You read that title correctly. RELAX at Walt Disney World. Now don't get me wrong; I love the hustle and bustle days with itineraries filled to the brim. But sometimes, it's nice to just go and enjoy yourself. One of the things people say who may not know Walt Disney World as well as I do that really grinds my gears is "Disney is just for kids" or "Disney is not a real vacation place." Boy, could that be further from the truth! As a young adult who loves the fun but also the freedom and relaxation WDW has to offer, as well as someone who suffers from anxiety, here are a few of my favorite tips on finding some quiet time on property.
Full disclosure: this will frankly be filled with some things that may not be the ideal for children, but keep an open mind! You'd never know. 🙂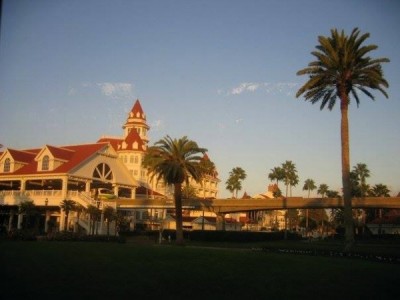 1. THE MONORAIL CRAWL
Now hear me out; some of you may thinking "Oh, I've heard of this. She just means drinking at every bar." To which I say: "Hey! To each their own!" The monorail hotels, Disney's Grand Floridian Resort, Disney's Polynesian Village Resort, and Disney's Contemporary Resort have so much to offer. Yes, the bars are definitely one way to go, but think of the variety of activities and restaurants offered at each resort.
The lobby of the Grand Floridian is one of my absolute favorites to just relax in, sit in one of the lovely benches and listen to the beautiful live piano music. A few times a day, a pianist will play some classical music as well as some beloved Disney favorites. (My personal favorite is "I See the Light" but I'm a bit biased.) There are also stores in every monorail resort that are definitely worth looking into, each having their specialty and ALL of them are way less crowds than in park stores such as The Emporium at Magic Kingdom.
The best part about the monorail crawl is when it's Wishes time at the Magic Kingdom. Instead of dealing with the crowds and disaster of watching it from Magic Kingdom, all of the monorail resorts offer a location where they pipe in the music with a view to see the fireworks. My favorite location is on the beach of the Polynesian Village Resort on a lounge chair or a hammock! Completely relaxing, stress free, beautiful view and usually perfect weather.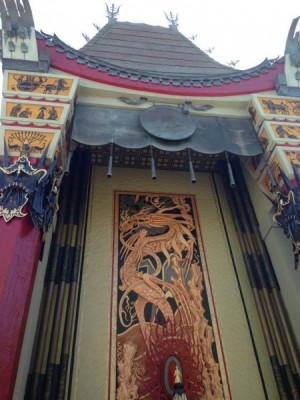 2. Ride the "Boring Rides"
In my personal opinion, no attraction at Walt Disney World is actually boring. But you and I both know that in each park, there's at least one attraction that isn't nearly as popular, or busy as others. To be honest, sometimes those are the attractions I enjoy the most. Let's go park to park, shall we?
Magic Kingdom: This one is a bit tough but REALLY think about it…Hall of Presidents. Done. Free AC, beautiful lobby area to walk around or sit in, and then the show. There's also Carousel of Progress which I always enjoy and sing along to but I have a couple of friends of mine, one in particular, who are notorious for taking a little nap.
Epcot: I know most of you will automatically think of Spaceship Earth, which is a classic relaxing attraction but let's think outside the box. Instead, let's hop over to what I feel is one of the most underrated attractions of ALL TIME: Universe of Energy. I've adored this attraction since I was a kid and enjoy it just as much if not more now as an adult. It's a 45-minute attraction full of lovely AC, lots of sitting, hilarious Ellen Degeneres, Bill Nye the Science Guys, and dinosaurs. I mean come on people, what more could you ask for?
Disney's Hollywood Studios: I think The Great Movie Ride is a classic go-to attraction for relaxation. It's chock-full of movies of all genres and the cast members are colorful and energetic without being overbearing if you're feeling a bit sleepy. Most of the other attractions are thrills but there is a spot I like to go to for my caffeine fix, a treat, and some quiet. I'm talking about The Writer's Spot. Great little cafe/bookstore and hidden so most Guests walk right past it while heading towards Streets of America. Of course there's also wonderful shows like Voyage of the Little Mermaid and Beauty and the Beast to check out.
Disney's Animal Kingdom: If you're looking for relaxation at Disney's "Nat ah zu" park, look no further than Kilimanjaro Safaris. It is a great slow attraction with some wonderful things to see along the way. There's also the Wildlife Express Train that takes you to one of my favorite spots, Rafiki's Planet Watch. Both attractions are wonderful, calm, relaxing, and rarely have crowds. They're also fun-ducational.
As you can see, there's plenty of options for everyone in terms of experiencing great attractions while still feeling relaxed and not overwhelmed with all of the wonderful things each park has to offer.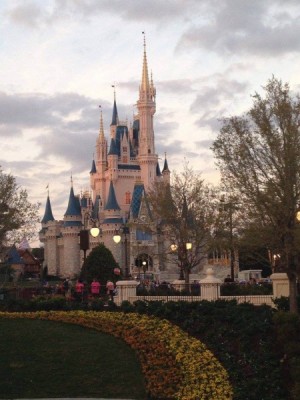 3. Hotel Amenities
I'm going to talk specifically about on-property Walt Disney World resorts, especially seeing as I was once a Cast Member at the marvelous Port Orleans Resort. Each Walt Disney World Resort, value, moderate, and deluxe, has so many wonderful amenities that you can take advantage of. I will say, this depends on how long you're on vacation and also your vacation style. But if you're specifically there for relaxation, take an entire day to stay at the hotel and enjoy.
All resorts have pools to relax in as well as hot tubs, though there are usually a few restrictions depending on age and such so make sure to check before letting your children run free. At the deluxe resorts, Disney offers luxurious spas; so even if you're not staying at that resort, no problem! Ask your hotel concierge to book an appointment for you and set up transportation if necessary. They can even offer you an estimate on pricing, though it won't be guaranteed until you arrive at that spa since prices are subject to change.
Aside from the spas, there's tons of other activities! Some resorts have horse drawn carriages, bicycles for rent, even 24 hour pizza delivery straight to your room. When you check into your resort, make sure to check out that packet the Cast Member gives you. It should have a ton of information about what the resort offers. Or you could always ask your Concierge on what they'd recommend. I always recommended my guests to sleep in for a bit, grab some food to take back to the room, relax by the pool and then go to the resort hotel/bar to close off the night.
Walt Disney World is known for its rides, attractions, characters and magic. But it's often overlooked the countless ways to enjoy some quiet time while on property as well. While planning your next Disney World vacation, I urge you to give you and your family a few hours or a full day to do one of the 3 things I recommended. That way, you're all ready to go to hit the big thrills later!
See ya real soon, pals!
Author's Note: If I had written this blog a couple years ago, I would've discussed certain spots in Downtown Disney to check for relaxation. But seeing as there's a ton of renovation to change it to Disney Springs, I find it not to be so relaxing in this present moment. However, I have full confidence that once everything is completed, there will be a plethora of relaxing things to experience. 🙂
What is your favorite relaxing activity at Walt Disney World?