This post may contains affiliate links for your convenience. If you make a purchase after clicking a link we may earn a small commission but it won't cost you a penny more! Read our full disclosure policy here.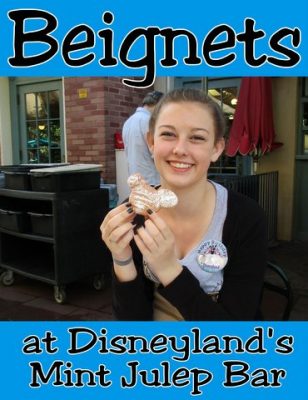 If there is one food that wraps up everything I love about Disneyland in a puffy little package, it would be a beignet. Mmm, Mickey-shaped, airy, powdered-sugar delights that practically melt in your mouth. If you're looking for beignets at Disneyland, then you'll find them at the Mint Julep Bar in New Orleans Square.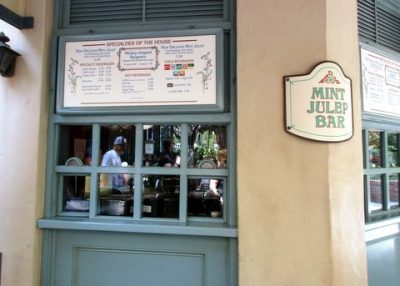 The Mint Julep Bar is tucked into a corner of the French Market, right next to the train station in New Orleans Square. The menu is deceptively simple: would you like a beignet, a mint julep, or a hot beverage? This makes ordering a snap.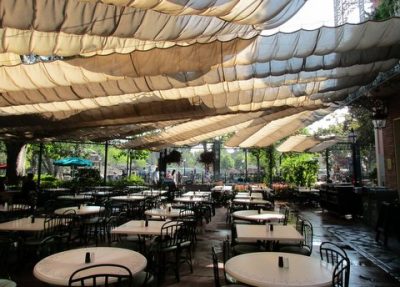 French Market open tables in the early morning
Disneyland hack: Get the beignet for breakfast. It's basically a donut, right? Unlike many of the churro carts, the Mint Julep Bar opens with the park! While everyone else is in line at the Market House for Starbucks and a muffin, you can be eating your beignet and moving on to the Haunted Mansion. Bonus: The French Market doesn't open until late morning for lunch, so there is plenty of seating available.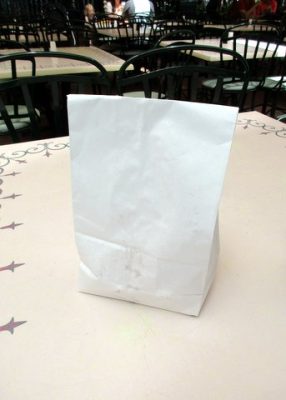 Your beignets come in orders of 3 or 6 in a paper bag and smell heavenly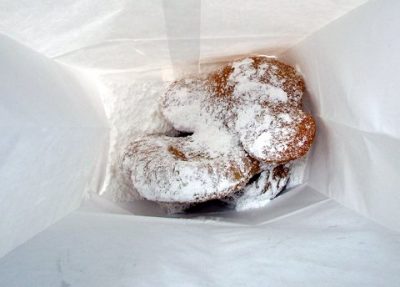 There's really no such thing as too much powdered sugar, right?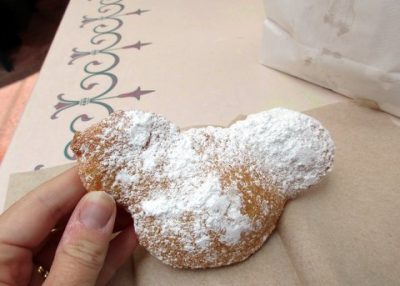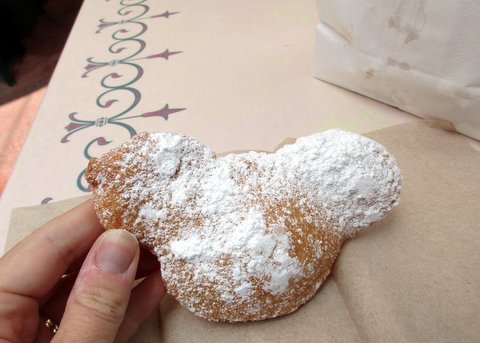 A Mickey beignet would be high on my list of foods in this iconic shape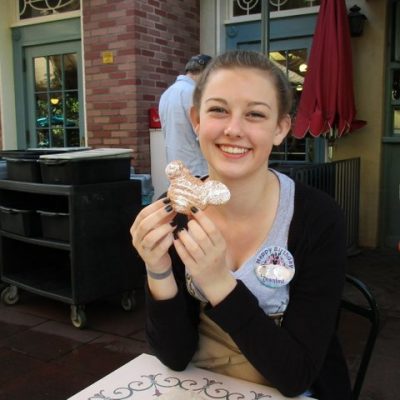 This is the happy face of a girl eating a beignet for her birthday breakfast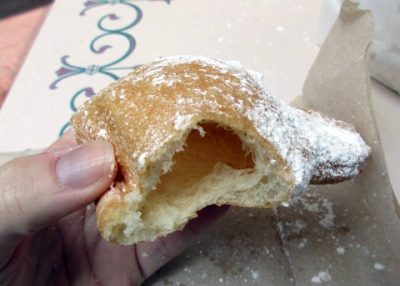 Since the beignets are basically sugar, fat, and air, I highly recommend an order of 3 for each person, lest there be fighting to rival the nearby Pirates of the Caribbean.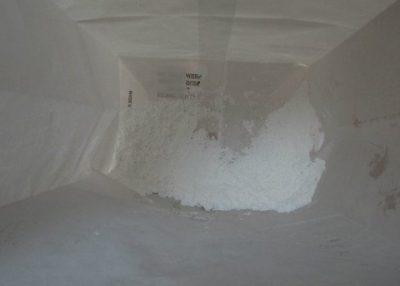 Don't worry, there will be plenty of powdered sugar to go around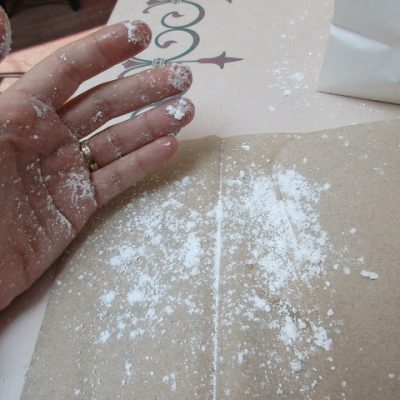 If you are fastidious about having clean hands, beignets will be your undoing. Pack wet wipes, or swiftly retreat to the restroom just around the corner.
The beignets at Disneyland are a must-have treat. During the holidays they even have special flavors, such as butterscotch, pumpkin, gingerbread, or peppermint. Inhale one (or many) on your next trip!
Have you tried the beignets at Disneyland? What do you think of this classic treat?

Incoming search terms:
where to find disneyland beignets