This post may contains affiliate links for your convenience. If you make a purchase after clicking a link we may earn a small commission but it won't cost you a penny more! Read our full disclosure policy here.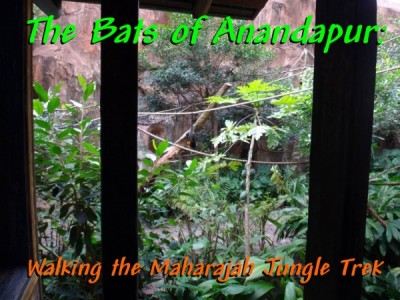 Field Notes from Anandapur
The sign warned us that we were entering part of a protected preserve. Absolutely no shooting of anything save with a camera. The Royal Anandapur Forest was once the walled hunting grounds of a maharajah. When this maharajah passed away during a hunting accident, the subsequent rulers developed the area into a nature preserve for breeding the rear animals held inside.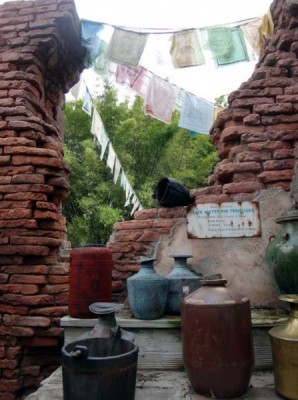 It was two of these species that I had come to study. My gaze drifted to my guide; she smiled and stepped past the sign. I tentatively followed. On most field research trips, the animals are elusive. So I was shocked to see komodo dragons, bar-headed geese, gibbons, and blood pythons in the brush, trees, and rocks around us as we walked. We were not quiet and yet the animals were all around. Progress was only slowed by my inquisitive nature and my desire to watch everything that I saw.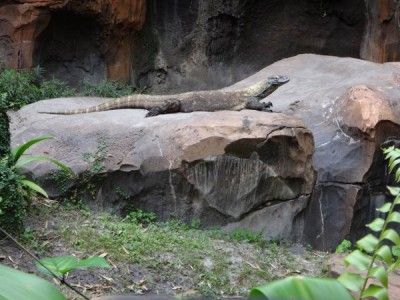 Upon reaching the field station out of which I would base my observation of the Rodrigues Fruit Bat (Pteropus rodricensis) and the larger, Malayan Flying Fox (Pteropus vampyrus), I was surprised to meet two of the local villagers. They were exceptionally knowledgeable about these bat species. I admit that I cringed when looking out into the forest just outside the station window (a window devoid of glass, wire, or any other safety measure to keep the dreaded P. vampyrus from reaching me. Doesn't that name say it all? Vampyrus? Vampire? Fortunately the occupants of the nearby trees were tucked up tight for the day.
My days flew by quickly and before long, my guide and I continued on to leave the amazing beauty of the preserve. Crossing rope bridges and traipsing through dense forest past waterfalls and ruins, we encountered even more wildlife including Eld's Deer, Blackbuck, Banteng, and Tigers!
Our final exit was through an avian haven. Here the tomb of Anantah – the founder of these lands – offers safe refuge to over 50 species of birds. I exited the woods a changed person – a more knowledgeable person.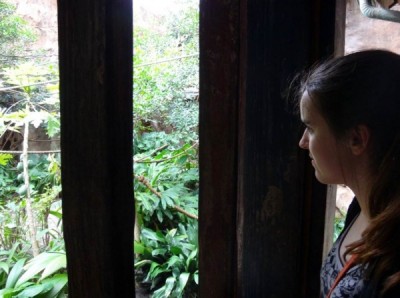 The Experience
The Maharajah Jungle Trek is a 2,000 foot (610 meter) walking trail designed by Walt Disney Imagineering for Disney's Animal Kingdom. The trail can be walked in 10 minutes, but more time is needed to watch the menagerie of animals that include endangered and critically endangered species. The two show stoppers are, of course, the tigers (Panthera tigris – the Asian Tiger of which there are fewer than 2,500 individuals worldwide, and P. tigris sumatrae – the Sumatran Tiger, which has a population of fewer than 400 individuals).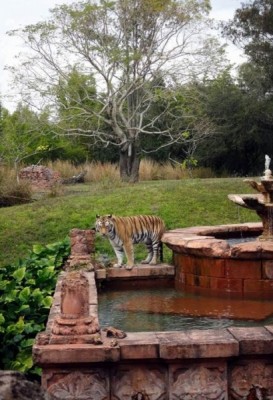 However, the most unique experience is the bat enclosure. Here you can see two species of bats – the Malayan Flying Fox and the Rodrigues Fruit Bat). The Malayan Flying Fox is a near threatened species found in a majority of Asia. They are large 1.4 to 2.4 pounds (0.65 to 1.1 kilos) with a wing span of 4 foot 11 inches (1.5 meter). The bats are housed in a forested enclosure that is open to the viewing platform. So what keeps the bats out of the people section? Their wing span – they can't make it through the windows. And even if they did, these guys eat fruit, nectar, and flowers, not people.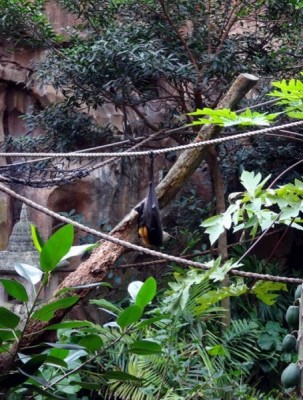 The Rodrigues Fruit Bat is critically endangered. Much smaller than the Malayan Flying Fox, weighting in at 12.3 ounce (350 grams) and a with a wing span of 35.4 inches (90 cm), these frugivore are in a great bit of trouble. Where there used to be colonies of 500+ animals roaming their homeland, now only a few hundred live in the wild.
Disney's Animal Kingdom is one of fewer than fifteen zoos world-wide to display these animals (and is counted amongst the well-known conservational zoos such as the San Diego Safari Park, Copenhagen Zoo, and the Chester Zoo – which has the largest captive colony of Rodrigues Fruit Bats.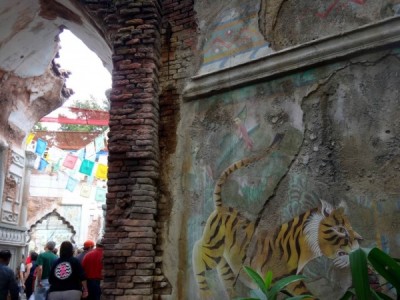 The trail is shaded in places, beautifully detailed, and is appropriated for any age. Guests with mobility issues may remain in their wheelchair or ECV throughout this experience. For those with vision impairment, Disney's Audio Description is available. Signage is discreet and themed well into the show.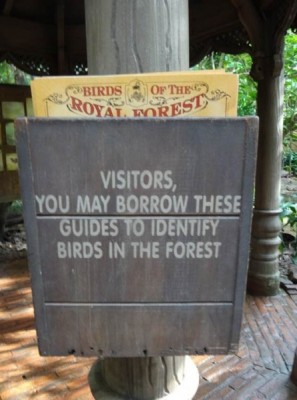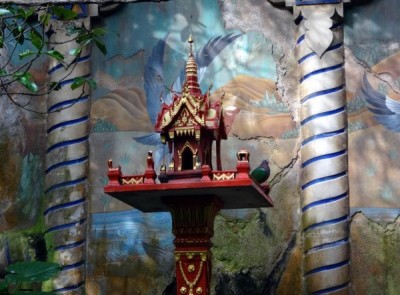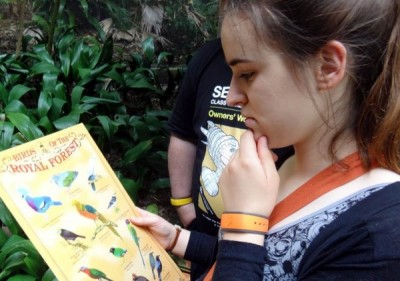 Because this is a walking tour along a trail with captive wild animals (including tigers), guests with therapy/service animals will need to check with a cast member regarding information on boarding their animals.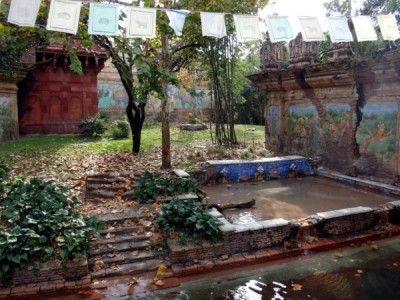 The next time you are in Disney's Animal Kingdom take a walk on the wild side and say, 'hi' to the Flying Foxes.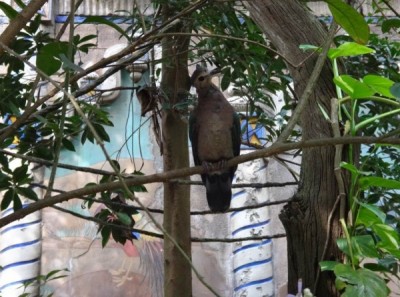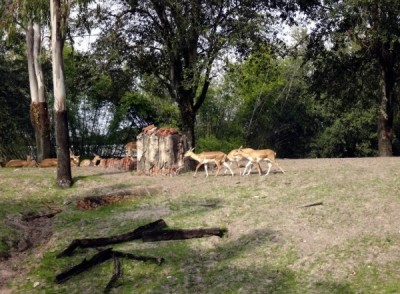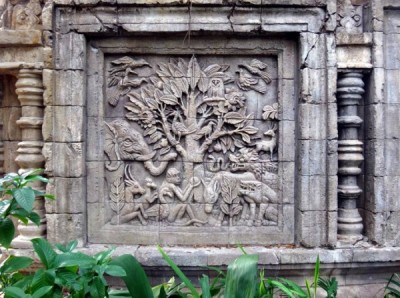 Have you visited the Maharajah Jungle Trek? What is your favorite part about this trail?
Incoming search terms:
https://www themouseforless com/blog_world/bats-anandapur-disneys-animal-kingdom/
bats at animal kingdom
bat walk animal kingdom
disney animal kingdom hold bats