This post may contains affiliate links for your convenience. If you make a purchase after clicking a link we may earn a small commission but it won't cost you a penny more! Read our full disclosure policy here.
By Rikki Niblett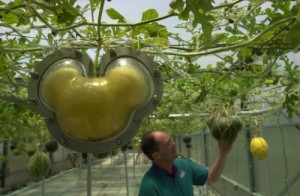 Welcome back to my series on Attractions You Are Missing at Walt Disney World!
Come on, admit it.  It's just so hard to see everything in the short amount of time during which our trips take place.  I think if we tried to see everything on every trip we would be absolutely exhausted afterwards!  Given that fact, there are most certainly attractions that you are probably skipping right past in all four parks.  So today I thought I would take a look at Epcot and discuss which attractions you are probably missing.
It seems to me that Epcot is probably one of the easiest parks in which to skip things.  While the park technically has a ton of different things to do most of them are not rides so many people skip them. This is especially true for first time visitors.  Of course, as we Disney fanatics know, this is a mistake.  Park guests can get a lot of entertainment value from this park!  Technically, you could probably do an entire day here, without ever stepping foot on a single ride, and still have things leftover to do!  Each pavilion has a ton of great little nuggets in it. I honestly think it will be next to impossible to name all the attractions you are missing in this park so my list is going to be a little more vague this time out.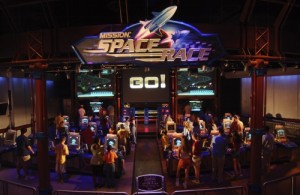 The first item on my list is going to be the post-show areas for all the different attractions.  We so often find ourselves going through a preshow (which many of us love), getting on an attraction and getting off saying … ok … where should we head next?  What we don't realize is that we are missing the fact that what's next is right in front of us.  This park has a ton of post show activities that we just pass by but should really be just as much a part of the experience as the ride itself.  Made it to Mars safely on Mission Space?  There's still the Advanced Training Lab.  Found Nemo?  You still have a whole aquarium of fish to see!
Originally, I wasn't going to include any rides in this list, however I think there is one that a lot of people who are not Disney fanatics miss and that is Living With the Land.  Found in The Land Pavilion, this attraction is a lazy boat ride taking you through different biomes, ending in multiple greenhouse areas.  Did I put you to sleep just talking about it?  It's a lot more exciting than it seems.  It's really kind of neat to see the different ways that Disney grows some of the food used in quite a few of the pavilions at Epcot.  It's an Epcot original attraction so those who love the park get a kick out of it as it hasn't changed substantially since the park opened. If you like the ride, be sure not to miss the relatively inexpensive Behind the Seeds Tour which takes you into the greenhouses and teaches you more about what Disney is doing with this area of the park.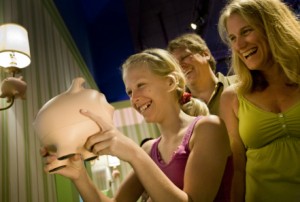 Another area that I think people pass by, many times without going in, is Innoventions.  I'll be honest, the area used to be a bit of a dud in years past.  The exhibits were mostly dated and just lacked appeal.  However, over the past 5 years or so, this place has truly turned into a sleeper hit.  There are a ton of games to play together as a family as well as other experiences like The Great Piggy Bank Adventure, Habit Heroes, Where's The Fire? and, arguably the most popular, Sum of All Thrills.  It's now a great place to spend a few hours in the afternoon having fun, not just walking through on our way to the next attraction.
I think a lot of people miss aspects in all the different countries  of the World Showcase as well.  People will usually hit attractions like Gran Fiesta Tour and Maelstrom but will often pass up the movies in some of the other countries.  People may decide to shop a bit in each country or meet the abundant cast of characters.  The most popular aspect of World Showcase is eating (and of course drinking) around the World.  There are, however, a couple of things I think people do miss. One of these is the entertainment.  There is a TON of live entertainment that takes place in this park but if you stroll around World Showcase in the early-mid evening you've pretty much missed it all.  I've noticed that the entertainment takes place, for the most part, in the afternoon.  From Mariachi Cobre to Off Kilter, each country has it's own unique experiences and you would be remiss if you missed out on the festivities.
The American Gardens Theater is another thing I think people miss out on.  The amphitheater, found in front of The American Adventure Pavilion, is most popular during the holidays with the Candlelight Processional but did you know that it hosts other events throughout the year?  The Sounds Like Summer Concert Series features cover bands. The Flower Power Concert Series in the Spring brings in acts from the 60s and 70s and the Eat to the Beat Concert Series in the Fall brings along performers anywhere from the 80s to the 2000s.  Don't pass it by. Be sure to stop and grab a seat.  It is a ton of fun.
These are just a few of the things that I think guests miss at Epcot.  Like I said, I kept it vague for brevity of the article but Epcot really is a park that could be explored over the course of a few days and include multiple adventures.  It is the park of wonder after all.