This post may contains affiliate links for your convenience. If you make a purchase after clicking a link we may earn a small commission but it won't cost you a penny more! Read our full disclosure policy here.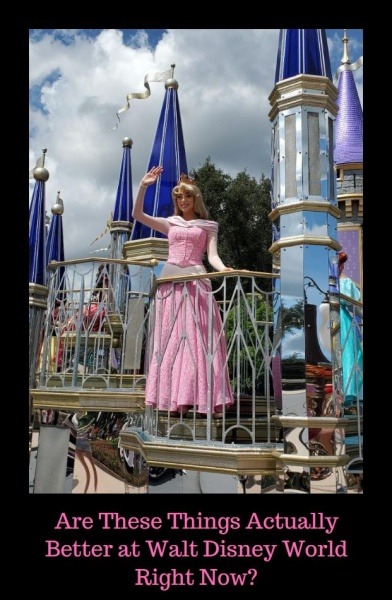 Since Walt Disney World reopened, you have probably heard a lot about the experiences that are missing from the parks these days. It's true that there are no parades. No fireworks. No monorail transportation from EPCOT to the Magic Kingdom. Some restaurants and hotels are still closed. All those things sound so disappointing, right? Well, I'm here to tell you about several things that are actually better in the Disney parks at the moment.
More Space
If you visited Walt Disney World prior to March 2020, you probably experienced some large crowds during your visit. Now, with capacity being limited in the parks, in restaurants, in queues, and on various modes of transportation, there is a whole lot more space to move around. As someone who has never been a big fan of crowded spaces, I think this is fantastic! No one stepping on my heels or bumping into me with a giant backpack while waiting in line? Yes, please!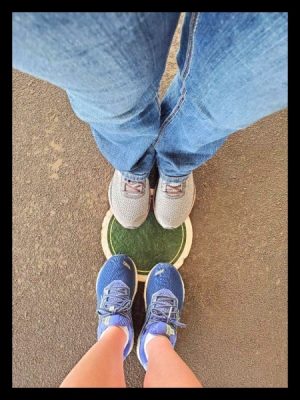 Disney has also made it really easy to maintain distance in most places with "please stand here" markers and colored dots on the ground. For the most part, people are good about observing these and giving you more space. I personally think this makes the entire theme park experience more enjoyable overall.
Shorter Wait Times
There is a lot of debate surrounding Disney's FastPass+ system and whether it actually decreases or increases wait times, but I won't get into that here. At least for now, FastPass+ is out of the picture, so the only way to visit an attraction is to wait in the good, ol' standby line!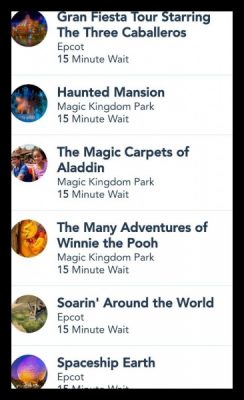 On my most recent visit, I found that most waits for attractions are shorter than average. Not only that, my actual wait times were typically 10-20 minutes less than what the sign at the front of the attraction said. Of course, this is not always the case. If you happen to hit the ride just before a cleaning cycle, you will most likely end up waiting as long as predicted. Still, getting in line for Space Mountain expecting to wait 30 minutes and actually only waiting 5 minutes was pretty exciting!
More Spontaneity
Disney vacations still require a decent amount of planning. You do need to make park reservations prior to visiting and reserve dining at many restaurants in advance, but once you arrive at the park, there are some fun, spur-of-the-moment experiences happening. No parades may sound like a bummer, but you can still see your fair share of characters during the day. Character cavalcades appear in the park at random times throughout the day. You never know when one may pop up or who you may see going by!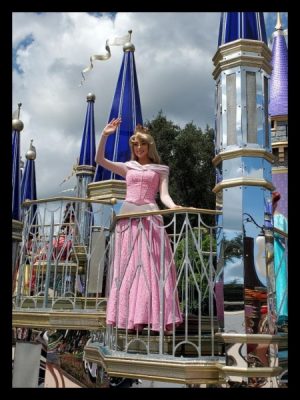 Characters also pop up in various places around the park for some more personal interactions. You may not be able to hug a character or have an autograph book signed right now, but you can still say hello to some of your favorites. The best part about this? No waiting in line to meet a character! These spontaneous interactions are so much fun, and dare I say, better than normal parades and meet-and-greets?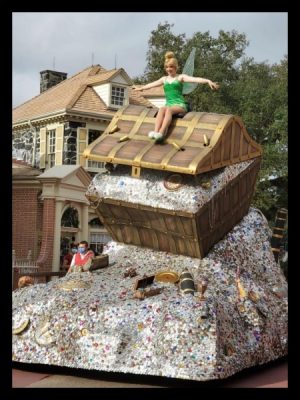 There are some Disney experiences that I miss that aren't happening right now and I am sure most of us are looking forward to returning to the theme park experience we are used to, but there are some changes that I would love to see stick around. Will they? Time will tell, but in the meantime, I plan to enjoy them!
What do you think are some of the better things about touring at the Walt Disney World Resort right now? Share your thoughts with us in the comments or on Facebook or Twitter!
Did you like this article? Make sure to share it with your friends! Check below for easy ways to share!  
Want to visit a Disney Destination? Contact The Magic for Less Travel for more information and a free, no-obligation quote.