This post may contains affiliate links for your convenience. If you make a purchase after clicking a link we may earn a small commission but it won't cost you a penny more! Read our full disclosure policy here.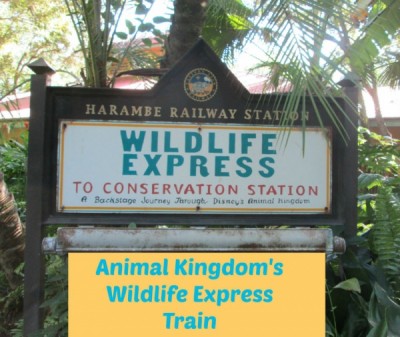 Happy Birthday Disney's Animal Kingdom! Today marks the 17th anniversary for the park! Today, we're gonna take you on a two part adventure to one of the most unique areas of the park.
One of our favorite places to visit in Animal Kingdom is Conservation Station with Rafiki's Planet Watch.  Spending time here usually takes us at least one hour, but we enjoy this park area enough that we will make it a priority and fit it into an Animal Kingdom day.
The only way to get to Conservation Station is to catch a ride on the Wildlife Express Train.  This typically doesn't open until shortly after the rest of the park opens.  A good plan for us is to hit Kilimanjaro Safari first at rope drop, and then head to the Wildlife Express Train.  We're usually on the first train to head over and enjoy our adventure at Conservation Station and Rafiki's Planet Watch.
The details of the train station and the train itself are amazing!  The queue area has some luggage looking as if it's waiting to be loaded, and the train itself has luggage piled on top to make it feel as if you were heading off on a true journey!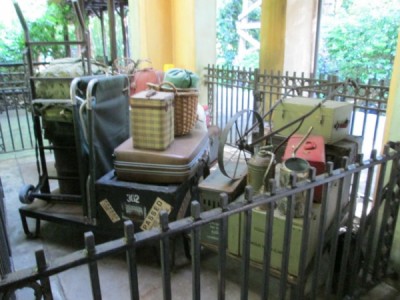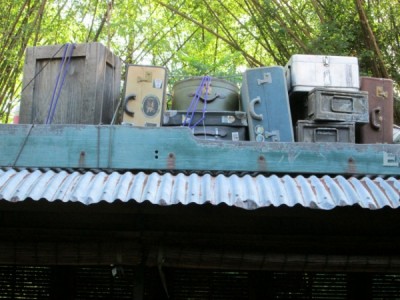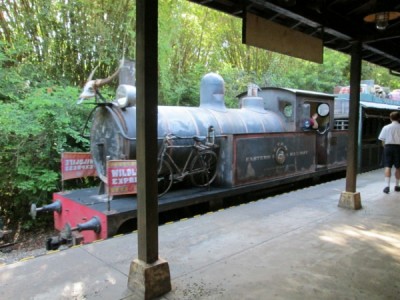 The seats on the train are unique in that there are two rows of seats facing outward rather than the typical train seats that face forward.  I have never used a wheelchair here, though I've been told that the wheelchair accessibility is easy.   Strollers must be left at the station or folded.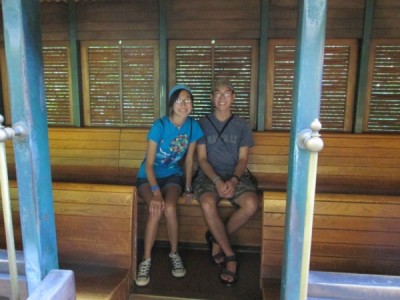 I have to admit that this train can feel like it moves painfully slow, especially on a hot day.  It probably doesn't make that much of a difference, but if it's hot then sitting on the bottom row of seats may get you a little more breeze.
The trains run every ten minutes or so, and the ride itself is under ten minutes.   During the journey, the train seems to spend most of the time passing through green areas, but there are a few interesting things to see.  There are some photo billboards along the way as well as some of the backstage areas of where animals spend the night and are cared for when they are not in their Animal Kingdom habitat.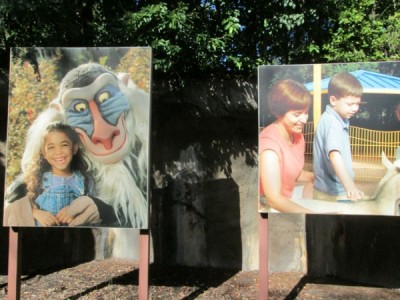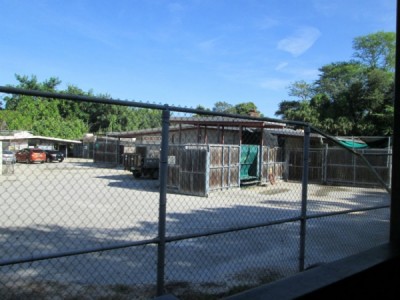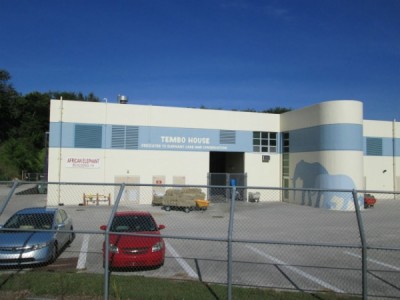 Once the train gets to the station, there is a trail.  It takes about 5-8 minutes to walk from the station to Conservation Station and Rafiki's Planet Watch.  During this walk, there are a few animal exhibits with Emperor Tamarins, Cotton-Top Tamarins, and Golden Lion Tamarins.  These critters are amazingly cute and entertaining, and are worth taking some time to observe!  We've always encountered a cast member here who is knowledgeable about the animals and can answer questions if you have any.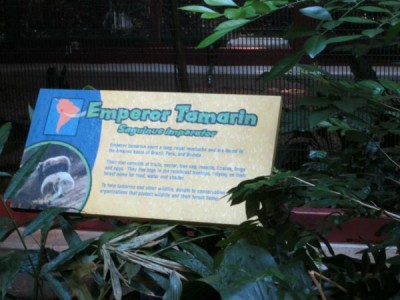 Rafiki directs you to the trail, and along the way you can learn about how humans and animals can successfully share an environment.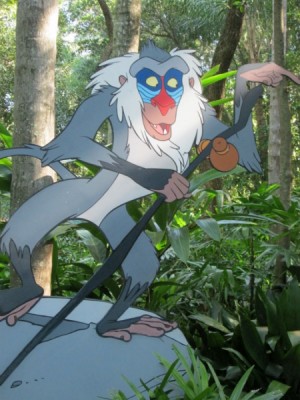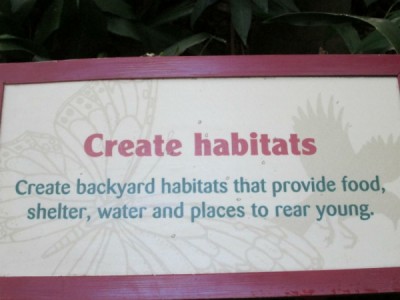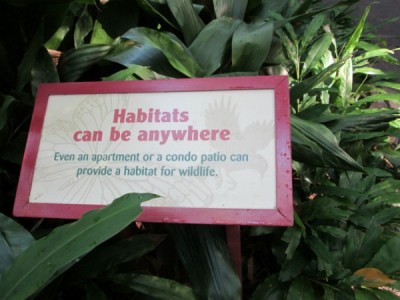 In my next blog, we'll take a look at some of the activities you can enjoy once you reach Conservation Station and Rafiki's Planet Watch.  Adventure is out there!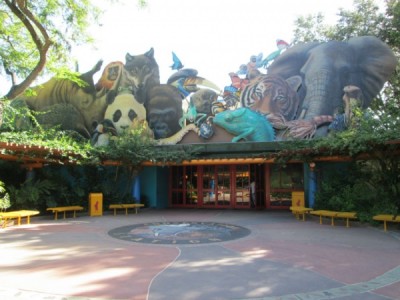 Do you enjoy the train ride on the Wildlife Express?