This post may contains affiliate links for your convenience. If you make a purchase after clicking a link we may earn a small commission but it won't cost you a penny more! Read our full disclosure policy here.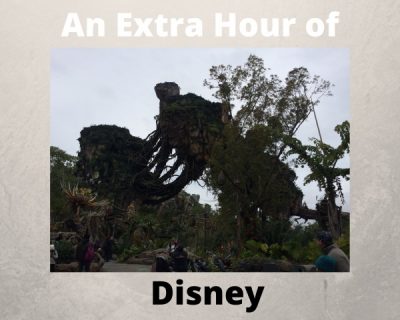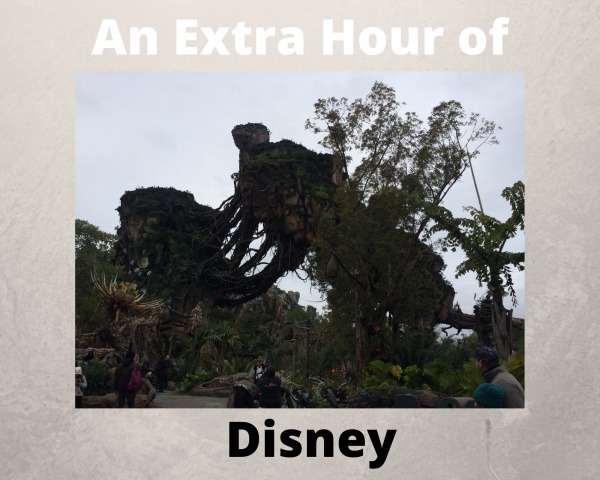 Imagine an extra hour of Pandora: The World of Avatar!
My husband's favorite holiday is an odd one. It's when we Fall Back. I know, that's not really a holiday. But try telling him that. Any day where he can enjoy an extra hour of sleep is a holiday! And with us losing an hour this week courtesy of Spring Forward, I thought I would take a look at what I would do with that extra hour back at Disney.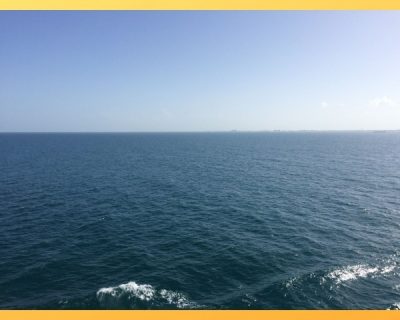 Imagine an extra hour sitting on the verandah on the Disney Dream!
When I was thinking about Daylight Saving Time, it suddenly occurred to me that over my forty-five years of Disney vacations, I have never once been on Disney property when we got that magical extra hour. But what if I would wave a magic wand, say "Bibbidi Bobbidi Boo!" and get an extra hour at Disney at any time of day? When would I wave that wand? How would I spend that hour?


ENJOY THOSE EARLY MORNING HOURS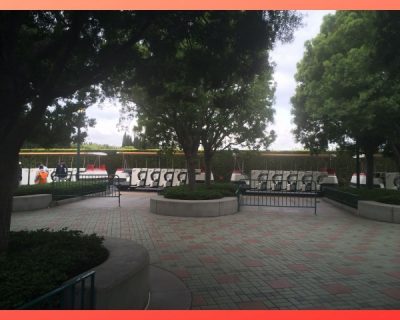 Early mornings mean a short wait for a tram
At both Walt Disney World and Disneyland, my favorite time of day is early in the morning, when many well meaning travelers intend to be in the park but wind up still in bed or eating breakfast. Some of my very favorite memories of Disney travel are the magical 7:00am – 8:00am Early Entry days at Disneyland, where my family felt like we owned the park. It is amazing how empty the park is at that time and how much we could get accomplished! No question, I would wave that magic wand as soon as 8:00am hit and start all over again.


TAKE IN THE NIGHTTIME ENTERTAINMENT…AND THEN RIDE ALL THE RIDES!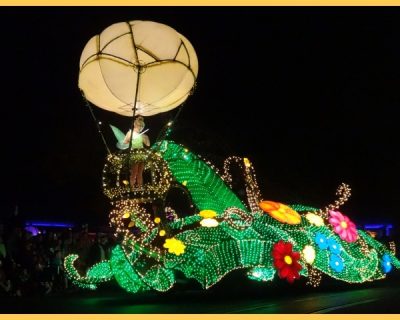 Imagine an extra hour of the Main Street Electrical Parade!
In the past, when my family was at a Disney park, we'd have to make a decision: Do we take in the nighttime entertainment, or do we use that time to ride as many as attractions as we can when the lines are short? What if we could do both? If I had that magic wand, I would stake out a spot to watch whatever nighttime entertainment was happening, be completely immersed in the show, and then wave that wand when it was over, heading for those rides while so many other guests were watching the entertainment!


SIT ON THAT BALCONY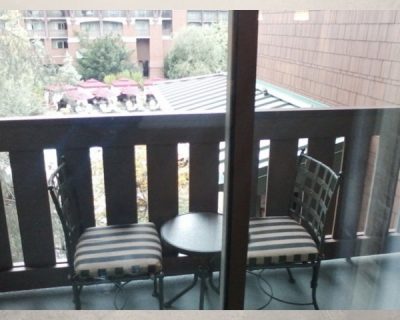 I'd spend an extra hour relaxing on my balcony
You might find this surprising, but some of my happiest and most relaxing memories of my Disney trips have not happened in the parks, but sitting on a balcony or verandah. Whether it's enjoying coffee at the Beach Club Villas, a glass of wine at the Grand Californian, or just listening to the sound of the water onboard the Disney Dream, nothing says "vacation" to me like those relaxing moments. Of course, during so many Disney trips, I've been in go-go-go mode, not wanting to waste those precious early morning park touring hours, or wanting to get in those fireworks, or insisting on catching as much onboard entertainment as humanly possible. So if I had that magic wand, I would wave it so I could enjoy a quiet, peaceful moment on a beautiful balcony.
So, what would you do with the extra hour we lost, if we could have it back? Share in the comments or on Facebook or Twitter!
Did you like this article? Make sure to share it with your friends! Check below for easy ways to share!  
Want to visit a Disney Destination? Contact The Magic for Less Travel for more information and a free, no-obligation quote.