This post may contains affiliate links for your convenience. If you make a purchase after clicking a link we may earn a small commission but it won't cost you a penny more! Read our full disclosure policy here.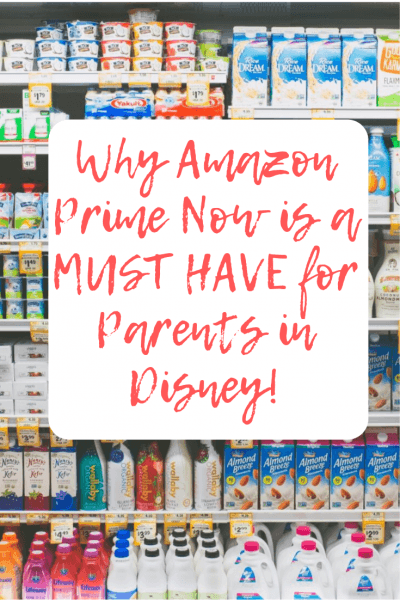 I recently heard a parent saying that the different between a vacation and a trip is children. A proper vacation is one you take as adults only and a trip is something you do with kids. I disagree. I think that we, as parents, can absolutely luxuriate in a vacation WITH our children as long as we plan for it! Walt Disney World has so many services to help you plan and one magical advantage: Amazon Prime Now.
What is Amazon Prime Now?
In order to access this benefit, you do have to have an Amazon Prime subscription. This will run you $99 annually, but you'll also get 30 days free. There are MANY benefits to Amazon Prime (like free shipping!), but one of my favorites is Amazon Prime Now – especially at Walt Disney World!
The "Now" feature means that whatever you order, it comes the same day. There is also a feature that will gets your items to you in 1 hour for an additional $8.
Only certain cities have access to Amazon Prime Now and you guessed it, Orlando is one of them!
How Amazon Prime Now Works:
There is a separate app for this service: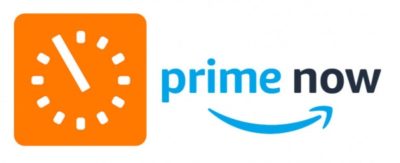 Marc and I filled our cart with both grocery and household items WEEKS in advance of our travel so we could tweak it based on our daughter's needs. We set the delivery address to our resort – Bay Lake Tower – and instructions to deliver the bags to our resort room.
As soon as our flight landed in Orlando, my husband submitted the order and in fact, much of our order arrived BEFORE we did on The Magic Express! In this case, the bags go to Bell Services who will gladly deliver them to you once your room is ready. You are welcome to pick them up yourself or simply call down to have them brought to you!
What To Purchase:
This is going to be dependent on the ages of your children and the length of your stay. For around $150, we purchased:
breakfast foods (we don't often eat breakfast in the park or at restaurants)
fruit
drinks for the room (water, iced tea, juice, soda)
wipes (our daughter is 3)
snacks to bring in our park bag
WINE! (instead of paying for the expensive, but not always good wine, in the convenience stores!)
tension rod & blackout curtain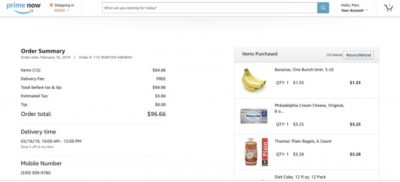 Pro Tip:
If you ever need to create a calm sleep space for you child, a tension rod and black out curtain can do wonders! Caleigh was sleeping in the living room area, so we hung the curtain rod and curtains at the entrance way of the room, giving her a "door". This allowed us to move around outside that area without waking her.
When we've stayed at rooms that aren't so large (we had family with us on the last trip), we tucked her crib into the kitchenette and done the same set up: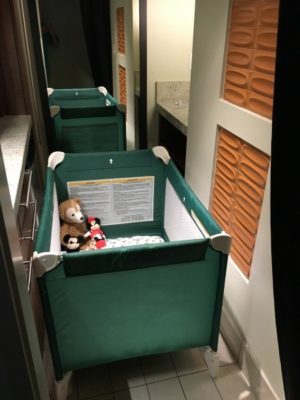 Final Thoughts:
Of course you could pack much of this in your checked luggage, but this service really does make traveling to Disney with your littles so much more convenient. Load up your cart the day before you go, submit your order when you land, and voila! Groceries are delivered to your room for much less than the Garden Grocer services (and you don't have to place your order weeks in advance!)
The combination of convenience, cost savings, and ease makes this a Must Do for each Disney trip, especially with children!
Have you used Amazon Prime Now at Walt Disney World? What were your thoughts? Let us know your thoughts in the comments, or on Facebook or Twitter!
Did you like this article? Make sure to share it with your friends! Check below for easy ways to share!
Want to visit the Walt Disney World Resort? Contact The Magic for Less Travel for more information and a free, no-obligation quote.

Incoming search terms:
diseny world chelsie vacation bell room