This post may contains affiliate links for your convenience. If you make a purchase after clicking a link we may earn a small commission but it won't cost you a penny more! Read our full disclosure policy here.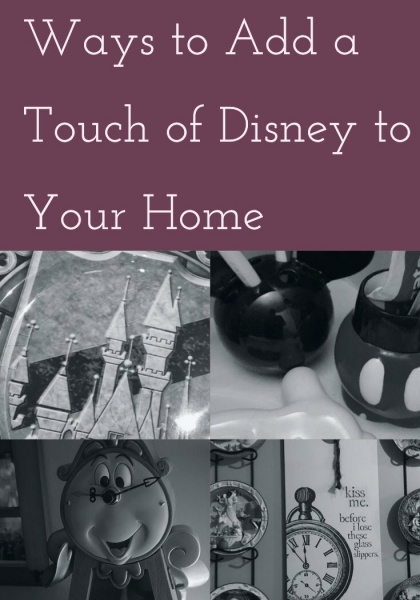 Are you a huge Disney fan like me & want to bring a touch of Disney to your home, while keeping it classy? Or, are you looking for ways to incorporate Disney into your every day life? I like my home to feel like I am practically right there in Walt Disney World-it cures the blues when I am not there! Check out ways I bring a touch of Disney to my home.
Kitchenware
This is number one on my list! Dining in Walt Disney World is one of my favorite things to do on vacation. I want my kitchen to look like I am right there. To achieve that, I have lots of dish towels, oven mitts, dishes & even unique autographs! I use my dishes almost every single day. Also things like cutlery & even pasta can enhance your dining experience! I even purchased a spreader like you find at Animator's Palette on board Disney Cruise Line! Another great tip-collect magnets! While it may not be an actual Disney World kitchen-it makes home feel like my second home.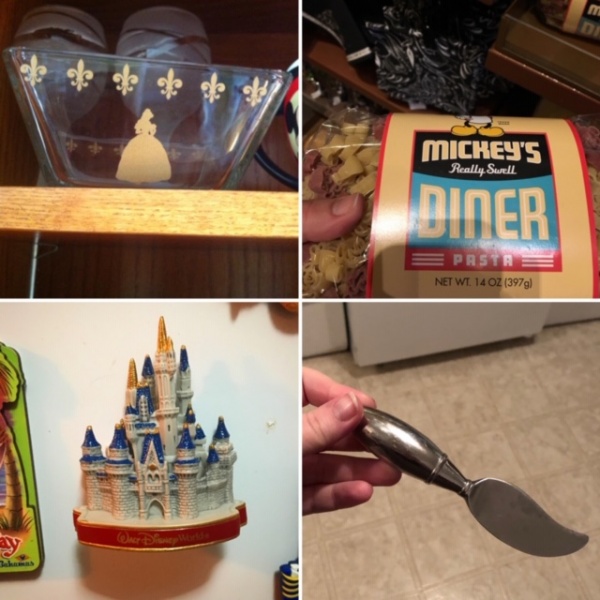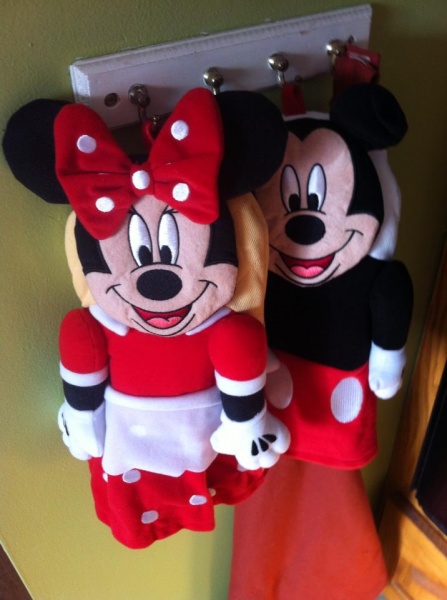 Collector's Plates
Also in my kitchen, I have a collection of 3D collector's plates which I am in LOVE with. I have collected these for a number of years from many locations. It is a great way to enhance your kitchen in a unique way!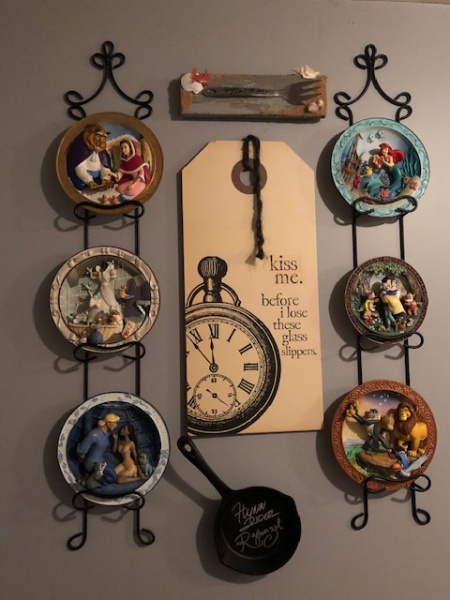 Disney Art
Another fantastic way to add a touch of Disney to your home is with Disney art. Disney Parks and the Disney Store online has some beautiful options available to you. The Art of Disney store, located in Disney Springs, is the best part for your artwork needs. I once got a stunning Thomas Kinkade piece there. They'll even frame it and/or ship it for you! I got them to ship the painting, but framed it at a local store home.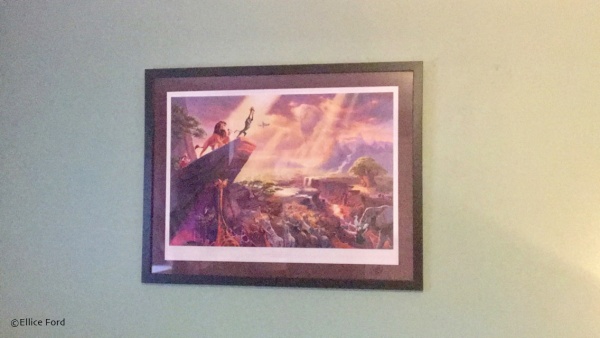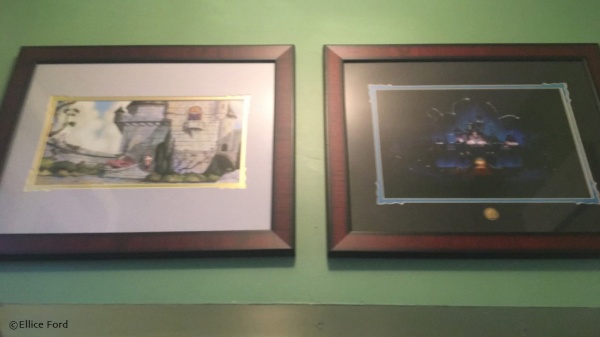 Wall Quotes
Another thing I love to hang around my home is inspirational quotes. Disney inspirational quotes to be specific! I've collected various ones from the parks, and also at my local Hallmark store who carries a ton of Disney merchandise.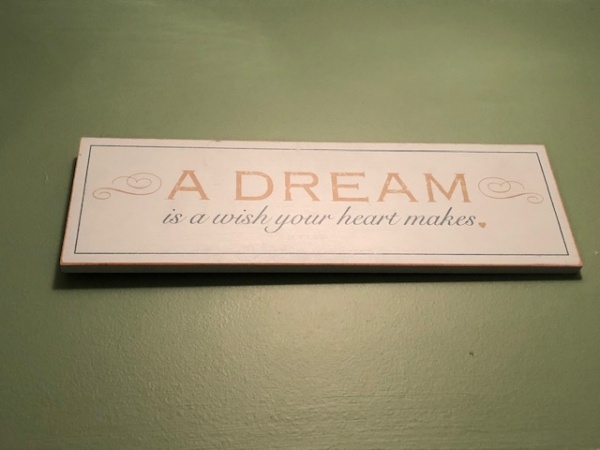 Collectibles
If you're anything like me, you love to collect Disney collectibles like; Jim Shore figurines, Precious Moments figurines & much more. I've got a cabinet full! I usually purchase these in the parks, online, or at my local Hallmark store. There are so many wonderful options! I also like to collect figurine quotes from my local Hallmark store.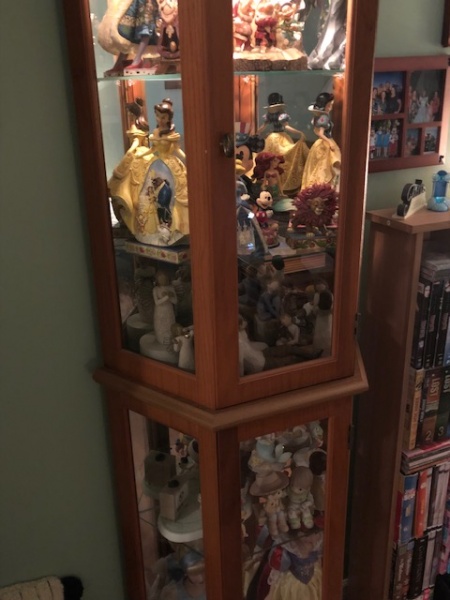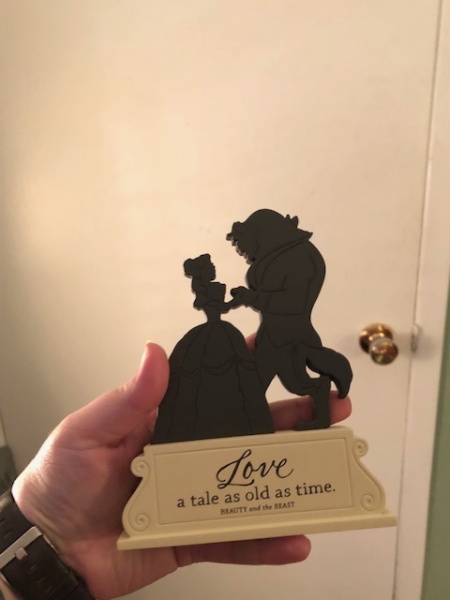 Unique Autographs
Head on over & check out my article on unique autograph ideas! In my home, I've got a frying pan signed by Rapunzel & Flynn Ryder & a fork signed by Ariel & Prince Eric-I LOVE them!!! I've also got a photo mat & cushion signed by various characters.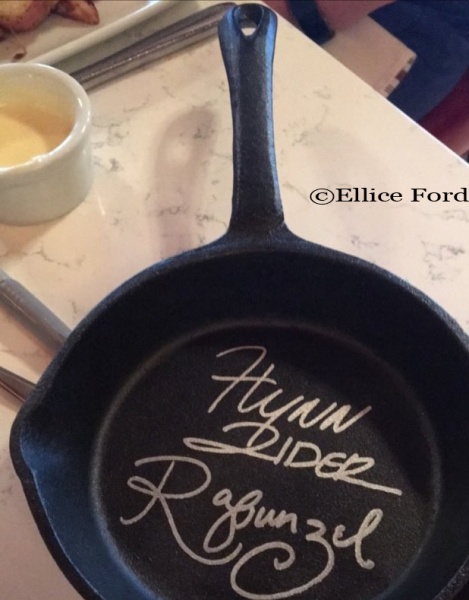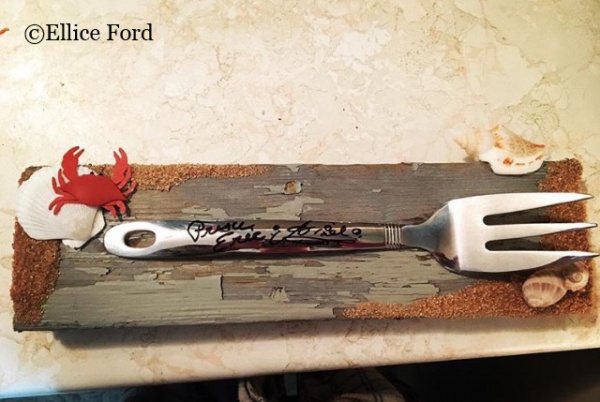 Bedding/Home Decor
Another cute option to bring a hint of Disney is to incorporate your bedding into things! Be it a duvet cover, bed sheets or simply a cushion, there are so many items you could make use of. I've got a blanket & a cushion that I purchased at the parks. Lastly, I've got general house decor, like my absolute favorite purchase ever-my Cogsworth Clock! Next trip I plan to purchase Lumiere as well (who actually lights up!) You can also find them on the Disney Store online!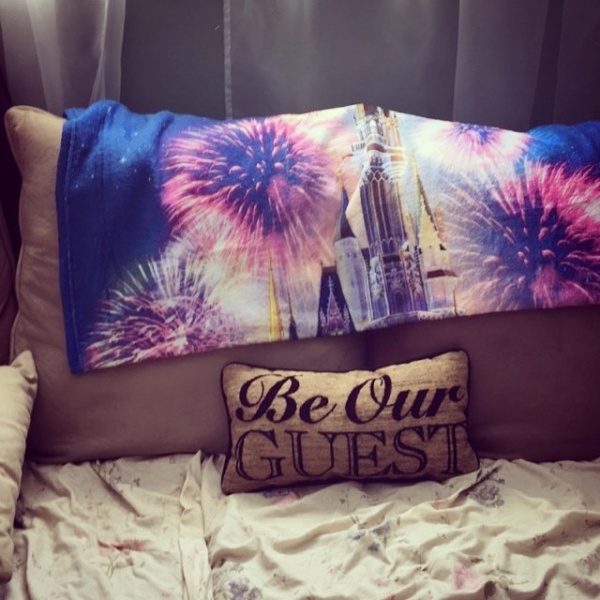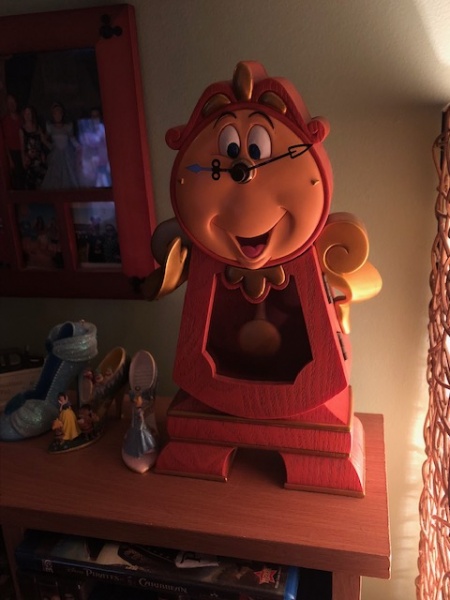 Bathwares
My last suggestion is bringing a bit of Mickey Mouse/Disney magic into your bathroom! Be it towels, toothbrush holders, shower curtains, you will find something for your bathroom at the Disney Parks or Disney Store online to suit all your bathroom needs. Having a Disney style bathroom can make you feel like you're right in the park-when themed correctly!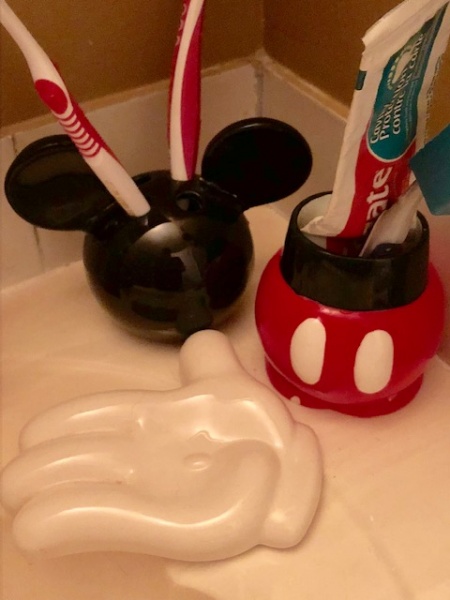 Photos
Lastly, and probably most importantly, make sure you post lots of photos of past Disney Vacations! Pick up yourself a nice frame on your trip & find it a special spot on your walls. It will always remind you of a great trip!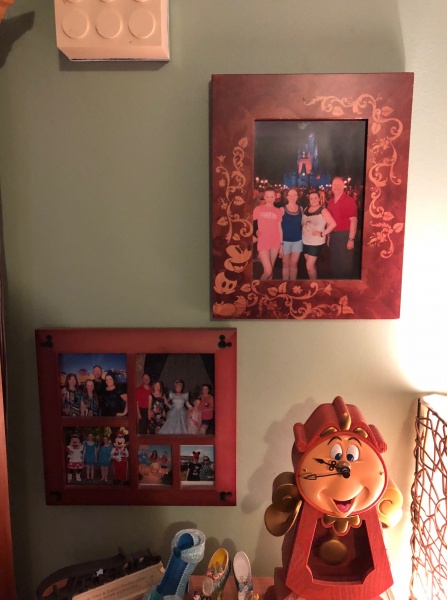 There you have it! My best tips on how to bring a touch of Disney to your home. If you see something that tickles your fancy in the home decor section, make sure you get it!
Hope you found some fun, magical ways to enhance the touch of Disney in your life. If you want to know the best places to get these hints of Disney-check out my article on where to find them!
What ways do you add a touch of Disney to your home & every day life? Share in the comments, or on Facebook or Twitter!
Did you like this article? Make sure to share it with your friends! Check below for easy ways to share!
Want to visit the Universal Orlando Resort? Contact The Magic for Less Travel for more information and a free, no-obligation quote.

Incoming search terms:
https://www themouseforless com/blog_world/add-touch-of-disney-home/