This post may contains affiliate links for your convenience. If you make a purchase after clicking a link we may earn a small commission but it won't cost you a penny more! Read our full disclosure policy here.
By Kate Abbott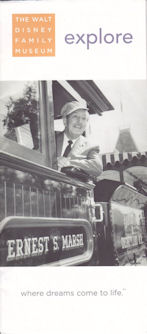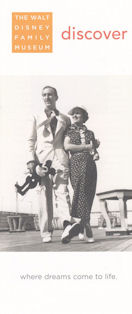 If you are a Disney fan — of Walt himself, or his creations — you must visit the Walt Disney Family Museum. The Disney fan in you (or the animation fan, or the history fan, or the nostalgia fan) will be as thrilled here as if you were visiting an actual theme park. Doesn't your inner Disney spirit deserve a field trip now and then? This museum is the place to go to satisfy the kid in you and the Disney scholar.
The artifacts, memorabilia, and art on display illustrate the brilliant career of Walt Disney in such loving detail that if you have any kind of affection for a Disney product, you are sure to leave the museum with an even deeper appreciation for Walt and what he made. If you're an artist, entrepreneur, or anyone who has far-reaching aspirations, you're guaranteed to be inspired here. (It's pretty amazing to see Walt's wall of Academy Awards, including the famous "Snow White" Oscar, with his childhood drawings and cartoons in the next room.)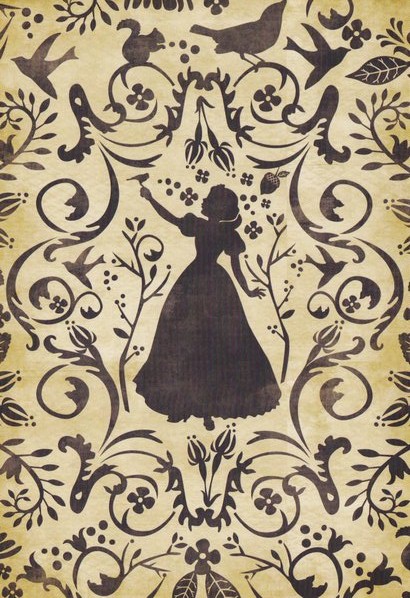 A postcard from the museum, featuring a unique Snow White woodcut-style design.
You're also definitely going to leave with less cash in your pocket after hitting the gift shop, which features products Disney-branded and not "Disney" but that are still fittingly whimsical. We lucked out and got to pick up some leftover merchandise from the recently ended "Colors of Mary Blair" exhibit in Japan. The retro-cool and antique-inspired merchandise on display here is far cooler than the usual theme-park offerings.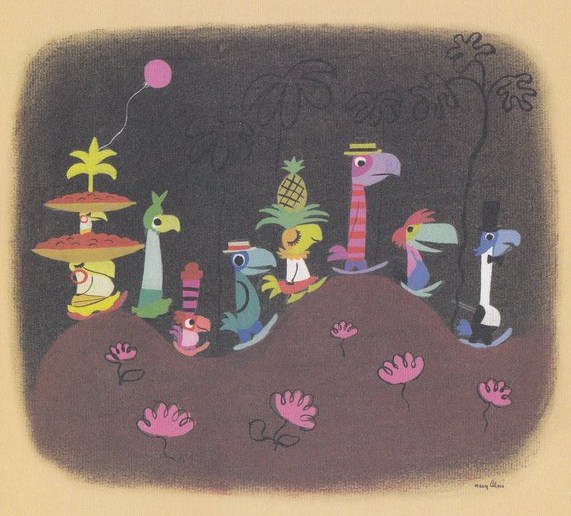 Mary Blair art on the cover of a notebook on sale at the museum during my visit.
But back to the museum itself: It's the "family" part of the museum's name that seems to ring true during a visit. You can tell from viewing the hundreds of old Disney family photos, peeking into the dizzyingly deep database of virtual information, or even running through the gift shop that this museum was created by people who valued Walt's legacy — and knew that all true Disney aficionados would value a museum that tells the stories behind the stories we already know.
The museum is located in a stunningly beautiful part of San Francisco, the Presidio, a former Army barracks that is now part of the Golden Gate National Recreation Area. The building highlights its home with a wall of floor-to-ceiling windows overlooking the Golden Gate bridge.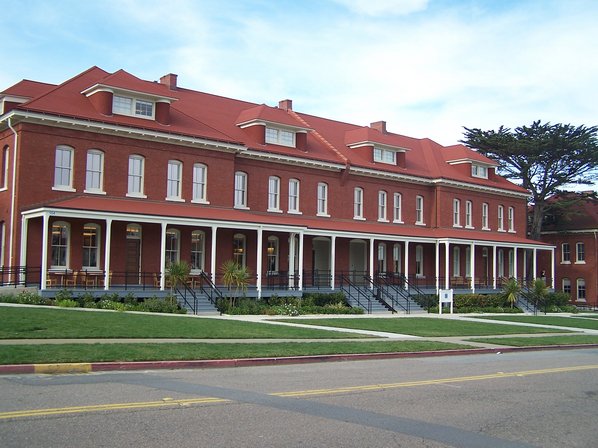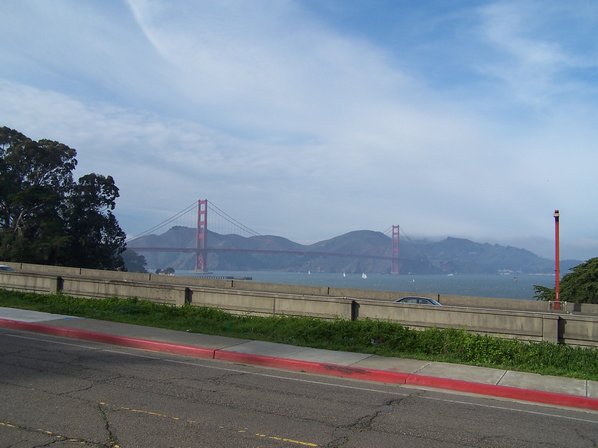 Pretty building with an even prettier view.
But the real thrills happen once you explore the museum's offerings. The 10 galleries each tell the story of a different time in Disney's life, using Walt's own words, family photos, and interviews with Walt's friends and coworkers. It's indescribably cool to be able to pick up a phone (a la the party line phones in the Main Street U.S.A. Market House shop) and hear one of your Imagineer idols telling you his favorite story about Walt. These phones "conversations" amused both me and my 18-month-old!
But the phone and video monitors (over 200 of them, integrated into each exhibit beautifully and impressively) seem downright old-fashioned after you delve into one of the computer database kiosks. The computer databases are incredibly easy to use, and incredibly addictive. Interested in that Mary Blair painting you see? Just find the nearest touch-screen computer, and you can instantly learn more than a little plaque could ever tell you about the artwork, the technique, the location, the artist, and the reason it was created…and then offer suggestions of a dozen other related sketches…and then a dozen paintings related to that one, and another dozen from the same movie…. I could spend many weekends here browsing the database and would be very well entertained. (And if I lived closer to San Francisco, that is exactly what I'd do!)
But I'd have to say the combination of technology and hands-on activity that most wowed me was a giant interactive sketchbook. In an area dedicated to Fantasia, I spied a plump sketchbook opened to a spread with small drawings and notes — and then I let out a yelp when I realized that next to the sketchbook was a massive flat-panel touchscreen monitor that contained images from every single page of the sketchbook that I could zoom in on, click to view more information about, and stream videos from the movie that the sketches related to.
It was like getting my hands on the real sketchbook, and I could have spent hours looking at every page. I reluctantly moved on after only exploring a few spreads, mostly because I could hear my husband desperately trying to keep our toddler from banging on the glass to get to the two-story multiplane camera nearby. But whenever I return, I'm making a beeline back to this wondrous use of technology to enhance the object on display.
We headed out, awed by the amazing depth of materials, interviews, and images, all brought together by people who knew Walt and made more special through high-tech gadgets that really enhanced each piece. But on the way out, what made me tear up was a simple photobooth ladder of snapshots of an older Walt and Lilly Disney. The nearby sign told me that they were mailed to Diane from her parents on vacation.
It was a great way to leave the exhibits — okay, not exactly, because I felt like a doofus sniffling as I left the exhibit and embarked into the gift shop — but it was perfect because it brought me back to seeing Walt as a person again, just like the first exhibit had that illustrated his early years. After winding your way through his rise to greatness and his far-reaching creations, seeing all the impressive sights and the wonders of Walt's career, the images of Walt goofing around with his wife in a photobooth was the most touching to me. Walt looked like a true kid at heart in those photos, and we're all the better that he could retain that spirit. Fortunately for us, whether through interviews, hands-on exhibits, or thousands of digital and printed pictures, this great museum reminds us of that spirit, too — and keeps it alive.
For more information on museum history, upcoming showings and exhibits, and directions: http://disney.go.com/disneyatoz/familymuseum/index.html
The facts:
10 main exhibit galleries
114-seat screening facility
Learning center
Museum store
Café
Special Exhibitions Gallery (2012)
Tips to keep in mind:
No cameras, food, or drinks are allowed inside the museum. Strollers are also not allowed, so plan kid transport in advance.
When the museum first opened, tickets with a time were recommended to ease crowding. We visited a Sunday afternoon several months after the museum first opened, and although it was popular, it wasn't stuffed, and we didn't need to buy a ticket for a certain time.
The museum is a wonderland for grownups, and has many interactive exhibits that will entertain older kids, but it's not targeted to little ones. My husband and I found the best way to enjoy the exhibits was if one of us took charge of our toddler (in some instances, taking him outside to run around the grounds) while the other got to explore an exhibit. This made all of us happier, and I'm sure it made our fellow museum-goers happier, too. We even employed this strategy in the gift shop!