This post may contains affiliate links for your convenience. If you make a purchase after clicking a link we may earn a small commission but it won't cost you a penny more! Read our full disclosure policy here.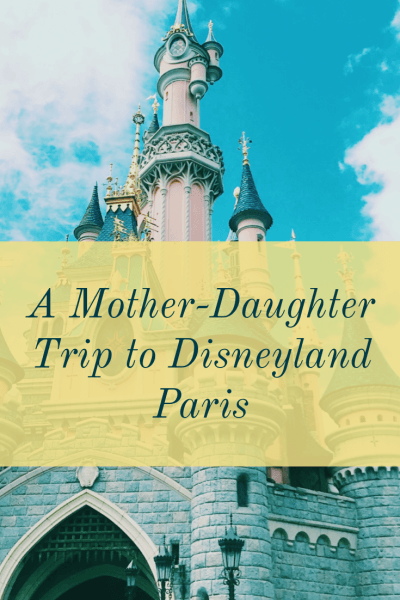 My mom and I take an annual mother-daughter vacation around Mother's Day Weekend each year, and we always try to experience something new and exciting! We've gone out to Disneyland in California, on a Disney Cruise, to Disney's Vero Beach Resort (are you sensing a trend here?), and decided to take it international this year and head to Europe! We spent 4 days in France, alternating between Paris and Disneyland Paris. Here, I'll bring you some of the highlights from our trip!
GETTING THERE
My parents live down in Florida, and I live in New York City, so we booked our flight out of New York's JFK Airport, as we were able to find a cheap direct flight with American Airlines. My mom flew up to my place the night before our trip, and we took a red-eye to CDG Airport in Paris, landing on Thursday morning! The flight was a breeze, and though we woke up feeling jet-lagged, we took the train from the airport to our hotel, dropped off our bags, and hit Disneyland Paris! The trains were incredibly easy to navigate, and since we were staying at a Disneyland Paris Good Neighbor hotel, we were able to take the train directly to the Disneyland Paris area in about 20 minutes flat.
OUR HOTEL
We chose to stay at the Hotel l'Elysee Val d'Europe in Serris, France, and we were so glad that we did! Hotel l'Elysee offered a free shuttle to Disneyland Paris multiple times daily, so we never had to worry about transportation to and from the parks, which was a great perk.
The location was also wonderful for our day trips into Paris; the RER train station was located on the same block as our hotel, and it took us about 45 minutes door to door to get from our hotel to Paris. In addition, the town of Serris is absolutely adorable! We were right across the street from a gigantic outlet mall and shopping center, and we found the town wonderful to walk around.
We also had no trouble grabbing an Uber back to the airport at the end of our trip when we weren't feeling so ambitious about waiting for the train!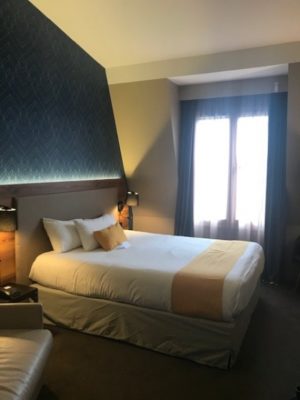 The hotel, itself, was gorgeous. Very modern and sleek, we loved the feel of the hotel. The front desk staff were well-versed in English, and were extremely helpful in making restaurant recommendations and helping us to feel at home. The room, itself, was quite large by European standards, and we loved the multiple USB-ports in the walls to make charging our devices without adapters simple! Also very important to those of us who don't do great with jet-lag? Blackout curtains!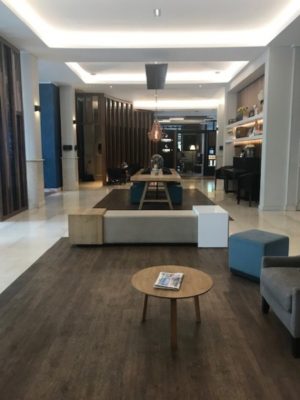 DAY ONE IN DISNEYLAND PARIS 
This was our first trip to Disneyland Paris, and being Walt Disney World veterans, we were so excited to go somewhere new! We landed in Paris at around 7:00 AM, and by the time we claimed our baggage, cleared customs, grabbed the train to our hotel, and dropped off our bags, we were starving! We headed across the street to the shopping center for (what else!) pastries, and then took the shuttle into the parks.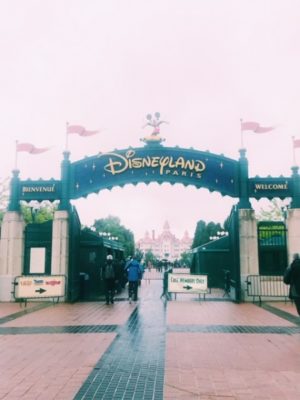 Though you could purchase Disneyland Paris tickets from our front desk at the hotel, I opted to purchase the tickets online before we left the states. Upon arrival at the parks, we had to exchange our printed voucher for physical tickets, which was simple, and took no time at all. As if it was magic (isn't everything magical at Disney!?), we literally set foot into the park at exactly 10:00 AM when the park opened, and it was completely empty!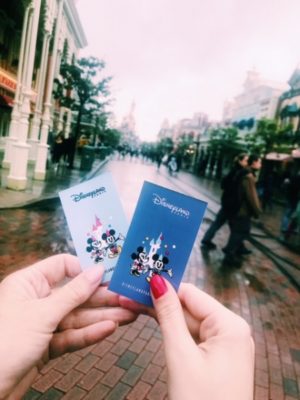 My best advice to anyone trying to enjoy Disneyland Paris is this: go on a weekday, and go at rope drop! We rode everything with absolutely no wait until about lunchtime! We headed straight for Phantom Manor (possibly my favorite of the Haunted Mansions!), rode Pirates of the Caribbean (also a winner), and checked out It's a Small World (beautiful and so well maintained!). We also snuck in some smaller attractions, such as Pinocchio, Snow White, and Philharmagic.
Disneyland Paris consists of two parks: Disneyland and Walt Disney Studios, but both parks really felt doable in one day since the lines were so short!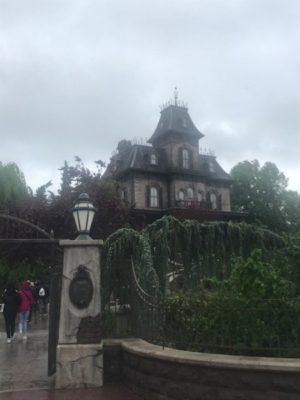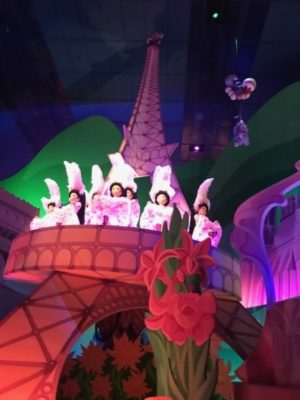 We broke for lunch at Earl of Sandwich in Disney Village, Paris' version of Disney Springs or Downtown Disney, and enjoyed some relaxation before braving Walt Disney Studios! The food at Disneyland Paris is pretty horrible, so we revisited Earl of Sandwich on our 2ndpark day, too, because you just can't go wrong with the Earl's Club (beware: there's no holiday sandwich here!).
The most important attraction of this trip for me was Ratatouille: L'Aventure Totalement Toquee de Remy, and it didn't disappoint. This trackless ride shrinks you down to the size of Remy, and takes you on an adventure through the kitchen! It was definitely my favorite part of Walt Disney Studios park! We utilized the paper FastPass system to walk right onto this ride twice!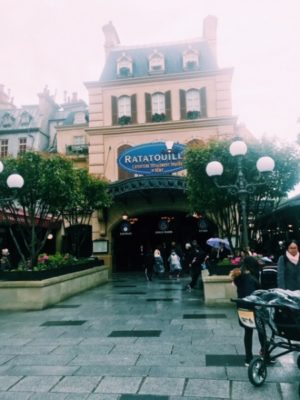 As the 6 hour time difference started to catch up to us, we headed back for the night before we caught the fireworks, but we accomplished everything we set out to see, attraction-wise!
DAY-TRIPS TO PARIS
Being right outside of Paris is definitely a perk to visiting this theme park! We opted for two days in the city, and we were so glad that we did!
As this isn't a Paris blog, I'll be brief in my description of these two days! The train ride was simple, taking about 45 minutes to reach Paris, and we found the city to be really walk-able and easy to navigate with just a map; we never even activated our data plan to use GPS!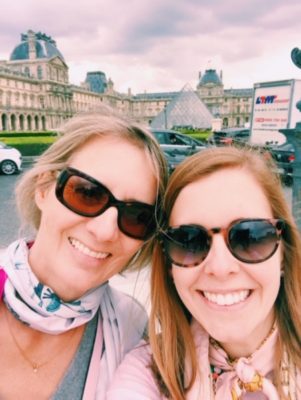 This was my mom's first trip to Paris, so we obviously had to hit all the sights, like the Eiffel Tower, Notre Dame Cathedral, The Louvre, l'Orangerie, Musee d'Orsay, and more! We found that two days was plenty to check off the "highlights" of the city, and still had time to enjoy some leisurely strolls through the beautiful gardens.
Obviously, Paris is known for pastry and steak frite, so we had our fair share of delicious foods! We made it to the famous Le Relais de l'Entrecote for steak frite with green sauce (there is no menu here, just steak, fries, and salad!), and to Laduree for delicious macarons!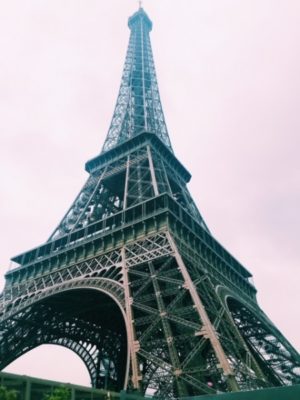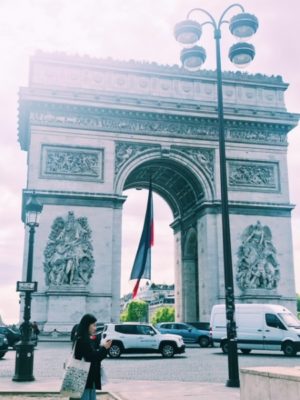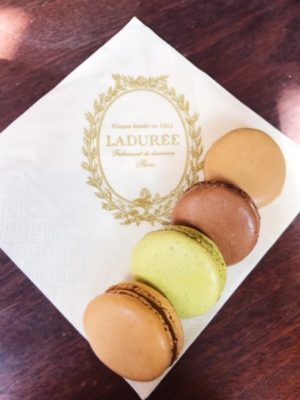 ANOTHER DAY IN DISNEYLAND PARIS
We didn't come all the way to Serris, France to spend 1 day in Disneyland! We headed back for a second day and re-rode some of our favorite attractions, such as It's a Small World, Phantom Manor, and Ratatouille! We were able to slow down on our second day in the parks, since we'd accomplished so much on our first day, and took time to enjoy Sleeping Beauty Castle. You can go inside the castle to view beautiful stained glass and a visual storytelling of Sleeping Beauty. My favorite part of the castle? Head to the dungeon and check out the sleeping dragon!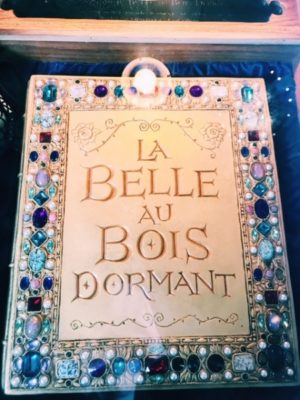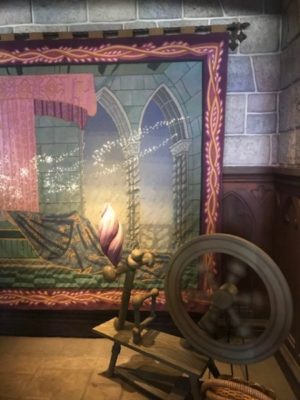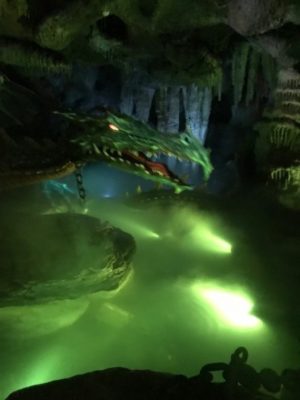 We found that we were really able to do just about everything we wanted to do in two days at Disneyland Paris. The parks are quite small in comparison to Walt Disney World parks, especially Walt Disney Studios, and having a solid plan allowed us to see everything we wanted to see. We took some time to do some souvenir shopping, check out the Disneyland Hotel, and enjoy Disney Village.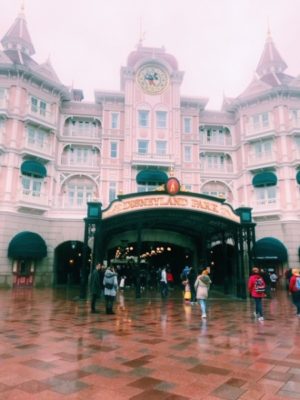 FINAL THOUGHTS
While my mom and I have taken some pretty epic mother-daughter trips, we agreed that this one was one of the most magical yet! From exploring Paris to seeing the picturesque pink castle on Main Street, everything about this trip (aside from some rain!) was perfect! We agreed that 4 full days (2 in Paris and 2 in the parks) was the perfect amount of time to see the highlights, eat some delicious foods, do some shopping, and of course, make lots of memories. Our only problem is trying to top this trip next year!
Have you visited Disneyland Paris? What are your tips? Let us know your thoughts in the comments or on Facebook or Twitter! 
Did you like this article? Make sure to share it with your friends! Check below for easy ways to share!
Want to visit the Disneyland Paris Resort? Contact The Magic for Less Travel for more information and a free, no-obligation quote.