This post may contains affiliate links for your convenience. If you make a purchase after clicking a link we may earn a small commission but it won't cost you a penny more! Read our full disclosure policy here.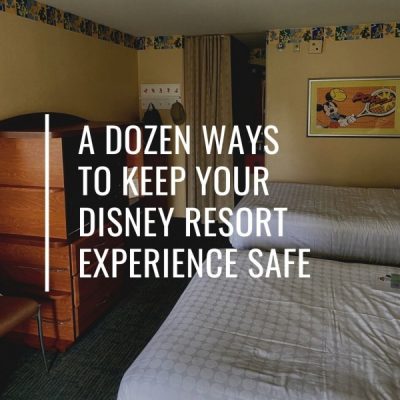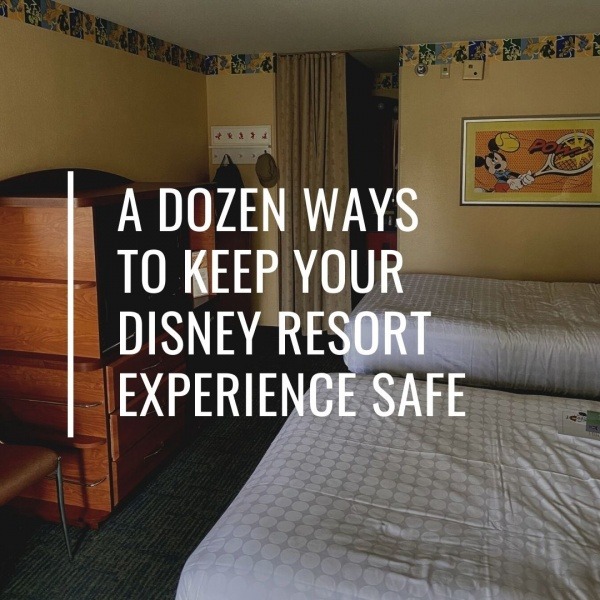 Walt Disney World has implemented enhanced cleaning and distance protocols to help keep you safe at their resorts.  Here are a dozen additional steps to keep your Disney resort experience safe and magical.
1. Understand how Disney Keeps Your Resort Experience Safe
It's important to understand what your hotel is doing to keep you safe when you travel.  Disney has published their enhanced cleaning and safety protocols.  If you are staying at an offsite hotel you may have to check their website or contact them.
2. Request a room that hasn't been Occupied For a Period
The longer a room is unoccupied the less likely any pathogens survive.  Therefore ask Disney, or your travel agent, for a room that has not been occupied for a while.  This is a tough ask to comply with but you don't get what you don't ask for.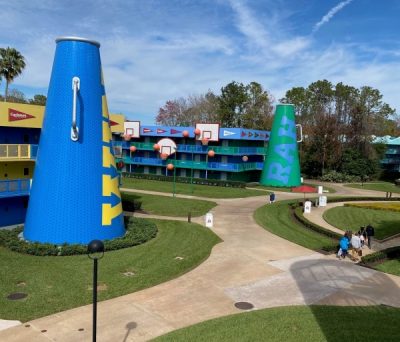 3. Prepare to Keep Your Disney Resort Experience Safe Before you Go
Pack the new essentials.  This includes
alcohol disinfecting wipes
small containers of hand sanitizers
latex gloves:  a couple of pairs for initial cleaning
Pen and notepaper to leave any notes for housekeeping
Small zip lock bags
Your own shampoo and soap
Plastic cups/Water Bottles
Diffuser/ Air Purifier (Nice to have)
You also want to have conversations with your traveling group about what to expect and how to keep your stay clean and safe.
4. Air out and inspect your room when you get there
If there are obvious signs that the room was inadequately cleaned call guest services and request a new room.  At Disney I would be shocked if this ever happened but it's better to be safe than sorry.  Leave the door open while you do this to help air out the room.
5. Clean the common surfaces to Keep Your Resort Experience Safe
Clean all the common contact points throughout the room and the bathroom with alcohol wipes.  We recommend that you wear the latex gloves while completing this task.  Common surfaces include  remote controls, alarm clocks,  the landline phone, cabinet and drawer handles, doorknobs and door locks, light switches, desk surfaces, and information booklets and brochures.  Remember the common areas in the bathroom including the counter tops, handles and showerhead.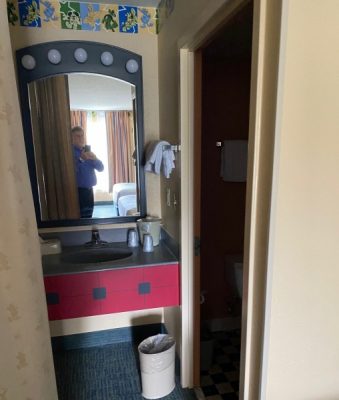 6. Put away items you don't need
This includes the bed coverings and drinking glasses. Sheets and blankets are cleaned between every guest according to the cleaning protocol but the bed covering was not listed.  Be safe, fold the covering and put it away during your stay.
7. Isolate Other Items in the Room
Place items like the TV remote in a zip lock bag where it can be operated successfully with out endangering infection.
8. Keep your own items safe
Keep your toiletries inside your toiletry bag.  Don't put them on the counter or in a glass on the sink.  Consider living out of your suitcase rather than unpacking in the bureau.
9. Contact Housekeeping
Let them know that you will not need their services during the length of your stay.  Reduce the chance of additional pathogens being brought into your room.
10. Wash your hands
Wash them often.  Then wash them again.  Don't be the conduit for pathogens.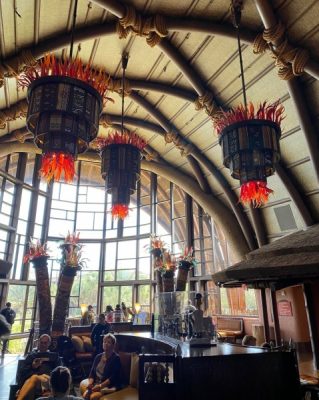 11. Avoid high traffic areas at the resort
Even though Disney does a great job keeping high traffic areas clean, it is unreasonable to assume that they can clean these areas between guests.  When practical avoid high traffic areas like the lobby or elevators.  Eat in your room or on an outdoor bench instead of in the resort restaurants.  Jog on the trails.  If the kids want a trip to the pool practice social distancing and mask wearing (when not in the water).
 12. Increase air circulation in the room helps Keep Your Resort Experience Safe
This is especially true when you first get there.  Open a door, patio door or window (do any still open).  If your air conditioner is a wall unit with outside access turn the fan on.
What tips do you have for keeping safe during your Walt Disney World hotel stay? Share in the comments or on Facebook or Twitter!
Did you like this article? Make sure to share it with your friends! Check below for easy ways to share!  
Want to visit a Disney Destination? Contact The Magic for Less Travel for more information and a free, no-obligation quote.

Incoming search terms:
https://www themouseforless com/blog_world/a-dozen-ways-to-keep-your-disney-resort-experience-safe/