This post may contains affiliate links for your convenience. If you make a purchase after clicking a link we may earn a small commission but it won't cost you a penny more! Read our full disclosure policy here.
By Rikki Niblett
Well, it's hard to believe that 2013 has come and almost gone, but here it is, the last few days of the year.  Christmas is over now and we're ready to look forward to a new year.
But before we do that, I thought we'd take a look at a few of the big things that happened at Walt Disney World for 2013.  It was a year of change, as many new upgrades were added to the way we all vacation.  Here is a look at some of the things that I think we'll all remember this past year for.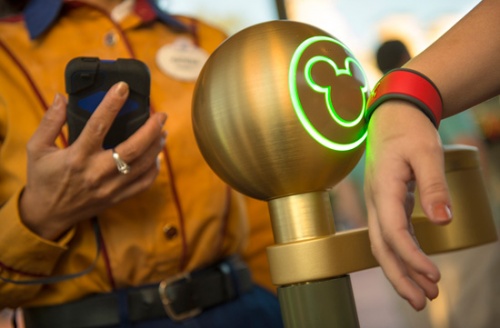 MyMagic+, Fastpass+, My Disney Experience, MagicBands, etc.
You'd be hard pressed to not say that this year was the year of Magic and plus signs.  This year, Disney began testing it's brand new NextGen project called MyMagic+.  While this system is still in the testing phase, many of us have now learned what these new terms mean and how it will impact our vacations.  (And trust me, it will for years to come).  For 2014, it will interesting to see how things get tweaked here and there and what new surprises Disney has rolled up their sleeves in regards to this new system.  I expect that we'll see a more full scale roll out in the next year.
Limited Time Magic
The promotion for this year came in with great potential, but I think for the most part, failed to live up to it.  Sure, there were some events that were huge successes (like the Friday the 13 Villains Party, May the Fourth Be With You, and Long Lost Friends) but for the most part, the year just highlighted merchandise, cupcakes, and events that take place anyway.  It was a good idea, but the execution just didn't seem to be there.  While I know that not everything needs to be big and grand, it would have been nice to have seen a few more innovative happenings.  When they did the more innovative things, I think guests responded and responded well.
Princess Fairy Tale Hall
This new meet and greet location opened in September as part of New Fantasyland in the location of Snow White's Scary Adventure.  It is by far the spot to go if you want to meet some of the best and brightest princesses.  I especially appreciate the detail that was included to make this place really shine.  It's really the perfect spot to meet those coveted Princesses, like Cinderella and Rapunzel.
Disney Springs
Downtown Disney is being re-branded into Disney Springs and this year, Disney gave us some details on what the new area will look like in 2016 when it's all said and done.  2013 is the year of construction for this new project.  Some places have closed to make way for new; parking lots are closed to make way for a parking garage; and new food trucks have popped up to help with the demand until the new area opens.  We've got a few more years on this project, so it will be interesting to see the details that get released over the next year about this project.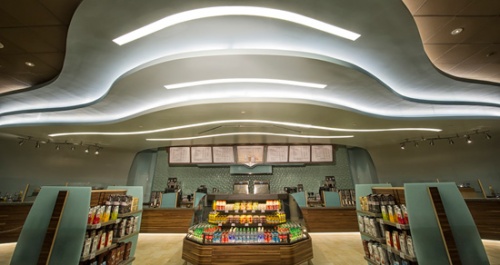 Starbucks
One of the biggest things to happen at Walt Disney World this year was the introduction of Starbucks to the theme parks.  It was met with some who loved the idea and others who abhorred it.  Especially when favorite stomping grounds were taken over by the coffee giant (I'm looking at you Main Street Bakery).  Whether you love it or hate it, the one thing that's well known is that Disney coffee before was abysmal.  With Starbucks, it is not.  For the coffee lover, this is a good step in the right direction.
Tangled Restrooms
The Tangled potties opened up this year in the Magic Kingdom in Fantasyland.  While it may be silly to include it on this list, it is a really cool restroom.  It is themed to the hilt around the hit franchise movie and is a welcome addition in an area that had probably had some of the smallest facilities originally (And probably got hit the most, since there are no restrooms in Liberty Square.).  So while yes it's just restrooms, it was a welcome addition and is extremely neat to visit.  You almost have to make a stop there even if it is just to explore.  Oh … and the place is even better at night with the lanterns lit up!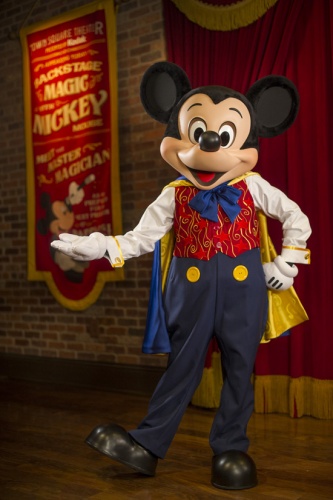 Talking Mickey
This one is a big one because how cool is it that Mickey talks to guests at the Town Square Theater in the Magic Kingdom?  Mickey plays games and actually TALKS to you, which is something that he's never been able to do.  While it's a little weird at first, as soon as you get the hang of it, you wonder why the other characters can't talk to you too.  Maybe someday they all will.  But for now, I'll take Mickey.
Of course, this is nowhere near a complete list of all the new things that happened in 2013, but it is a good start.  It will be interesting to see what 2014 brings.  We've got a new restaurant in Morocco with Spice Road Table and of course, the Seven Dwarfs Mine Train will open sometime likely before the summer.
What are your thoughts though?  What was your favorite thing that happened with the Disney Parks in 2013 and what are you looking forward to in 2014?