This post may contains affiliate links for your convenience. If you make a purchase after clicking a link we may earn a small commission but it won't cost you a penny more! Read our full disclosure policy here.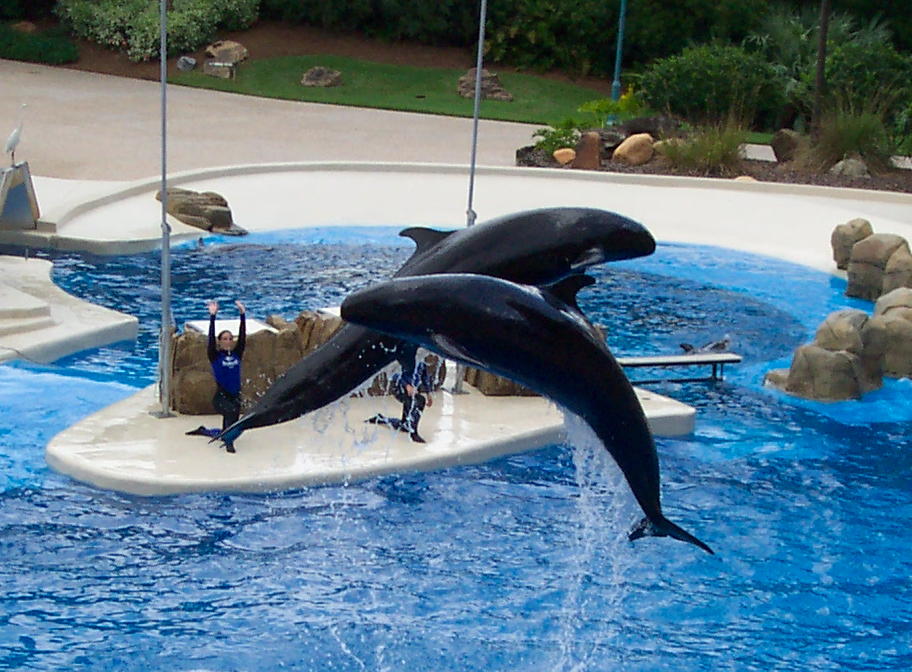 So you are looking for something new from your Orlando vacation. SeaWorld comes up, but there's nothing there to look at but fish, right? Well, no. SeaWorld is an amazing mix of education and fun. It's one of those experiences where you may be learning without even noticing. Not to mention ride a couple of thrill rides in the process.
Most people think of the famous Shamu when thinking of SeaWorld. The Shamu Adventure show is indeed a popular spot featuring the world's largest killer whale facility. On a hot day, sit in the splash zone to be cooled off killer whale style. But be warned, a killer whale can send a LOT of 55-degree saltwater your way! While enjoying the show, you will learn about the whales' habitat, eating habits and see them jump into the air with a trainer perched on top.
There are many ways to explore SeaWorld. For those interested in a truly unique experience, consider one of the tours offered. There are three behind-the-scenes tours, each lasting about an hour. The highlight of the Polar Expedition tour may involve actually touching a penguin. Or maybe the Predators Tour would interest you. Finally, there is a Saving the Species Tour highlighting behind-the-scenes information of the manatee and sea turtle programs at SeaWorld. All of these tours are $16/adult and $12/child, making them an affordable way to see behind the scenes without taking the full six-hour tour.
For those who are going to travel the park the old-fashioned way, with a map and a plan (or not), SeaWorld is easily navigated. The various shows interspersed with unique exhibits don't usually form long queues and the crowd can naturally flow around the park.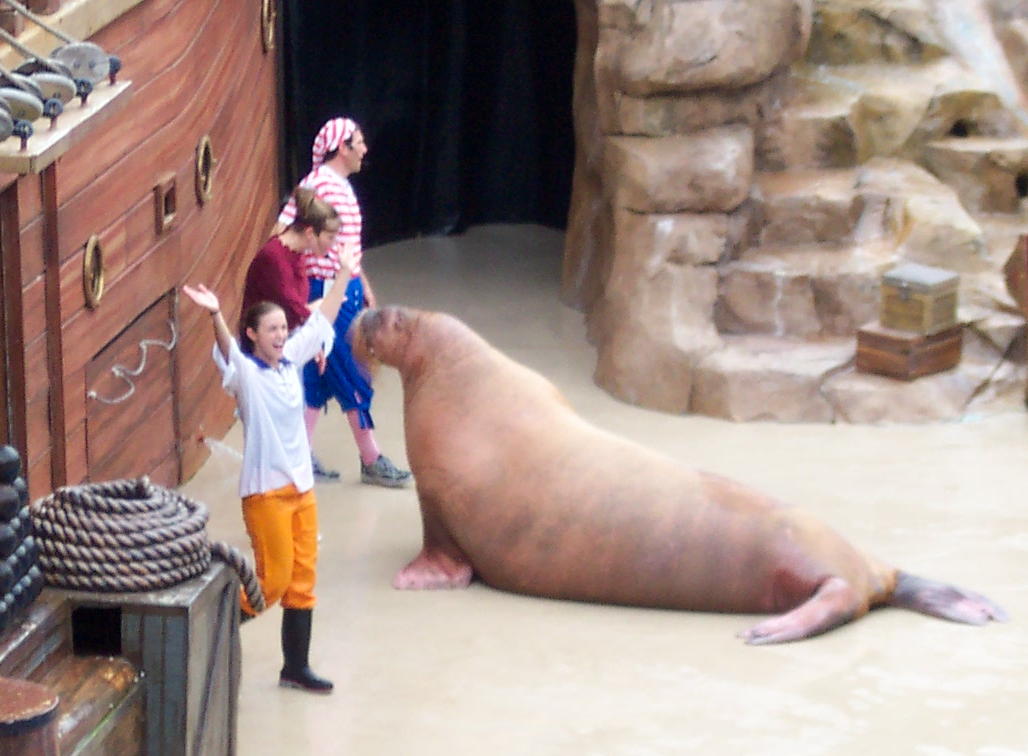 Just because Shamu may be the most famous inhabitant, doesn't mean the other shows should be dismissed. Clyde and SeaMore, the sea lion duo, lead a funny search for a treasure map. Through the search, visitors see the two, along with a mischievous otter, imitate and interact with their trainers in a unique way. A walrus makes an appearance in the end and leaves one wondering if these creatures really do have a sense of humor.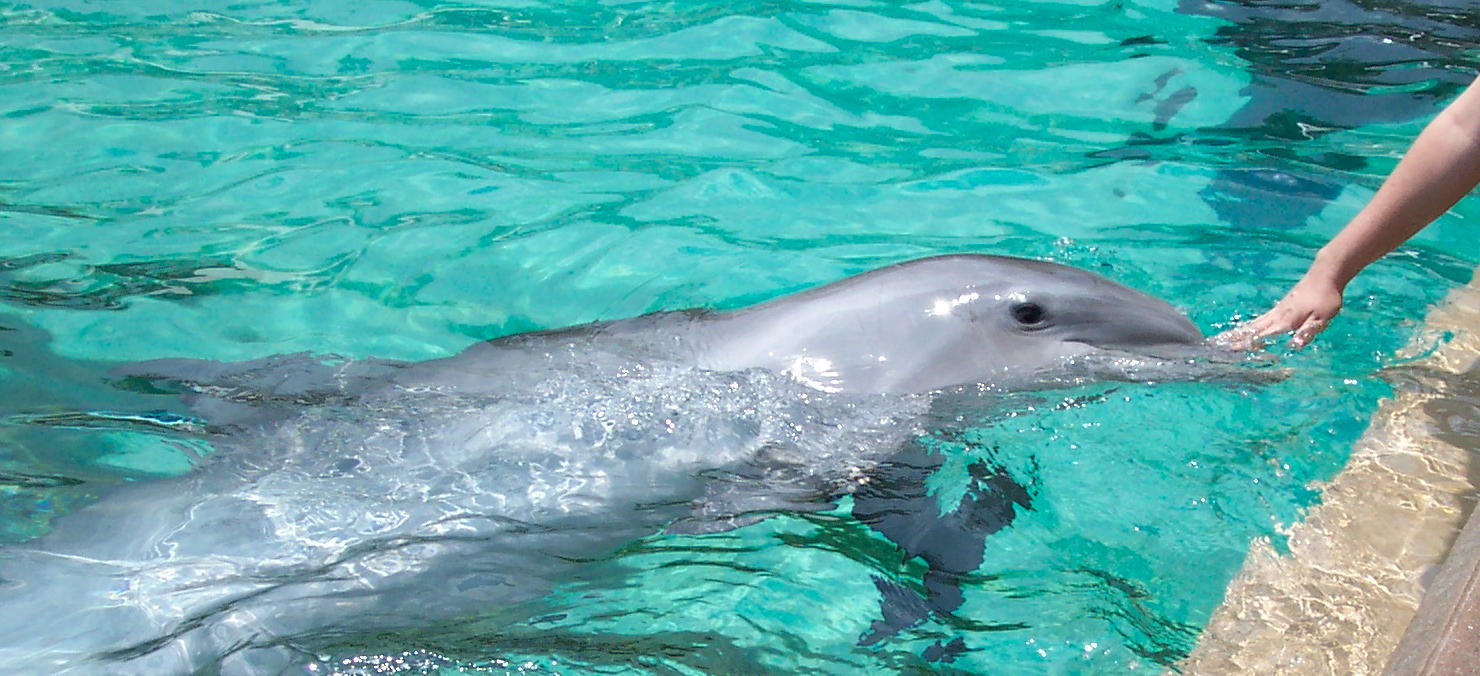 While in the Key West section of the park, don't forget to visit the other exhibits. If feeding a dolphin isn't your speed, how about petting a stingray? Or see some endangered or threatened species of Sea Turtles in Turtle Point. A manatee habitat will show visitors these "sea cows", which were all rescued by SeaWorld. Often manatees receive care here before being released back into Florida's waters.
Looking for something a little more on the wild side? Shark Encounter will put you up close to some of the ocean's more dangerous inhabitants. Eels, barracuda, and predatory fish are all safely on the other side of the tank. If those aren't enough, continue through the 60-foot acrylic tube through the shark tank to view various types of sharks.
Still, looking for more excitement? What Orlando attraction would be complete without some rides to spice up your visit? Kraken and Journey to Atlantis are sure to please the thrill riders among you. Kraken is a floorless roller coaster that runs mostly above water. Named for the mythical underwater beast held prisoner by Poseidon, Kraken is Orlando's tallest, fastest and longest coaster. Then there is Journey to Atlantis. Part water ride and part roller coaster, the spirits of Atlantis want to keep you there. Although after a 60-foot drop, you may not feel the same way.
SeaWorld can be explored in a day, but for those looking for an even more in-depth experience, SeaWorld created a sister park, Discovery Cove. A separate day from the SeaWorld experience, the highlight of any trip is a scheduled swim with a bottlenose dolphin. This park is limited to 1000 visitors per day, so there is plenty of time to soak up the sites without waiting in lines. More information on this can be found at www.discoverycove.com.
SeaWorld is a great spot for something different than the traditional Orlando theme park experience. It is a perfect way to combine learning about the ocean's inhabitants while having a great time. For a complete list of attractions and more information, visit www.seaworld.com.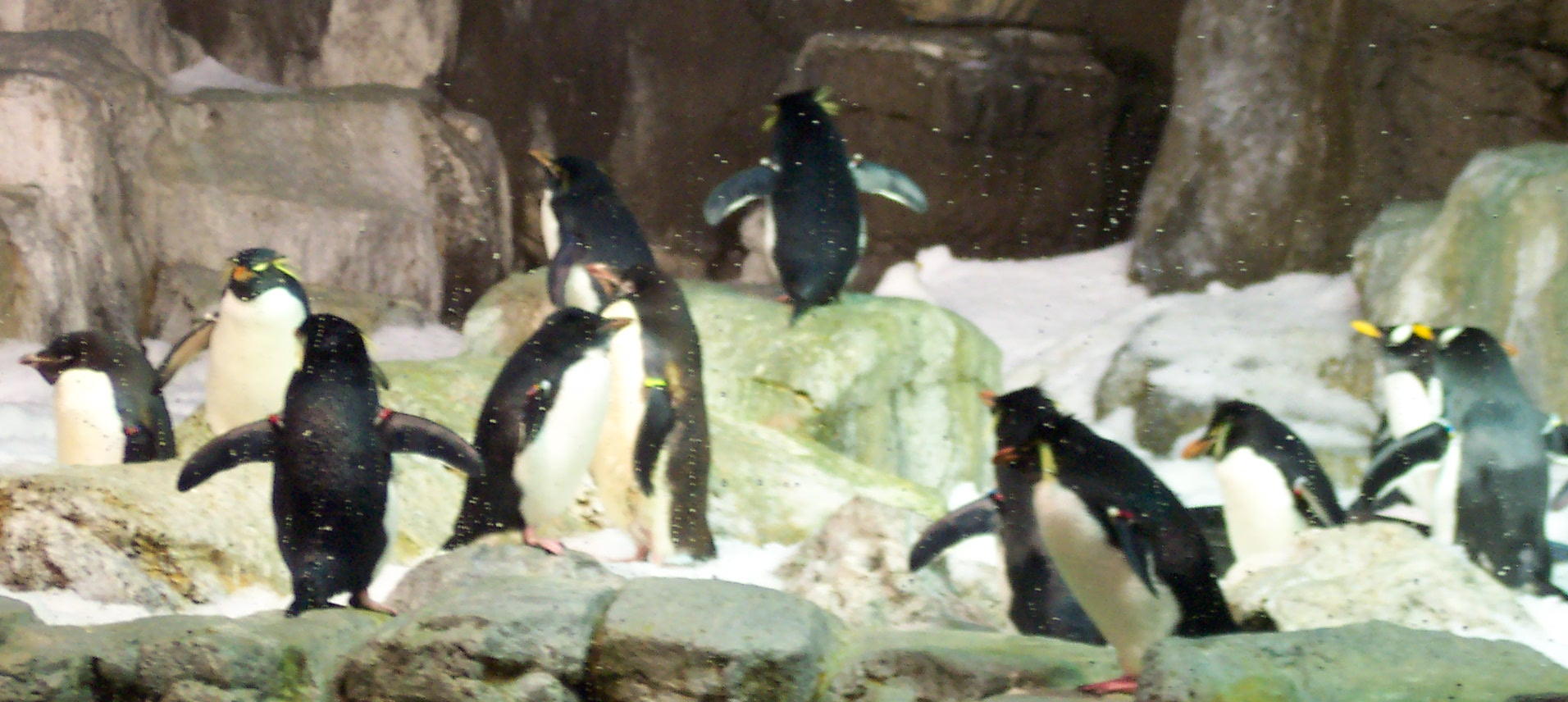 Magically Speaking Featured Article
Library of Congress ISSN:1556-3863