This post may contains affiliate links for your convenience. If you make a purchase after clicking a link we may earn a small commission but it won't cost you a penny more! Read our full disclosure policy here.
Our first trip to Disney World as a family was nothing short of magical.  It was everything we wanted it to be and more.  However, as a veteran Disney World vacationer, there are lots of things that I wish I had known before that first trip.
Travel Time and the After Effects
We made a horrible error on our first trip.  We took an early flight that required us to be up and out the door at 3:30 a.m.  Our flight choice was intentional.  We wanted to get every single second we could out of our week long vacation.  We were exhausted.  When we landed in Orlando, we had to navigate the airport, which was confusing.  Then find our way to Magical Express, again confusing.  I chalk most of that up to being tired and anxious to get where we were going.  I hadn't really accounted for the wait time at Magical Express or the travel time to our resort.  By this time, we were starving.  We got checked in and headed to Hollywood Studios, where we had dining reservations at 50s Prime Time Café.  It became very clear that we had pushed it too far.  Our 7 year old cried when the waitress playfully told him to "eat his veggies".  I was dying to ride Tower of Terror, so my husband stayed behind near the exit queue.  When I came off the ride, our son was passed out cold.  We had to wake him up, drag him to the front of the park, and get him on a bus back to the resort.  It took us two full days to recover.
Lesson:   Either don't take an early morning flight or don't make big plans on your arrival day.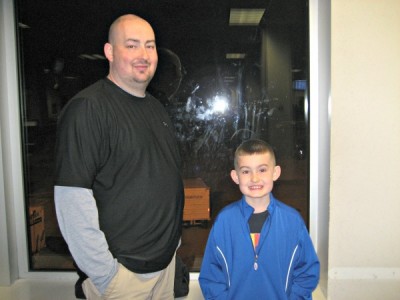 Early morning flight – Yes, it's still very dark out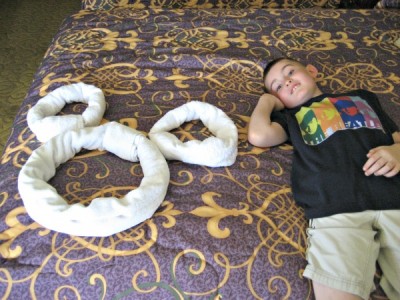 Wishing we had time for a quick nap
The Joy of Disney Dining
We got lucky on our first trip and scored free dining.  I am so grateful that we were given the opportunity to see all that Disney dining has to offer.  We had no idea how important it would be to all of our future trips.  We have paid for the dining plan on subsequent trips without hesitation for various reasons.  Most importantly, it forces us to slow down, connect with each other, and recharge our internal batteries.  I think the dining experience is grossly underrated until you see it first-hand.  Quick service meals at Disney World are great and certainly get the job done.  But there is something special about the Table Service experience.
Lesson:  Whether you purchase a dining plan or not, be sure to schedule some Table Service meals throughout your vacation.  It is money and time well spent.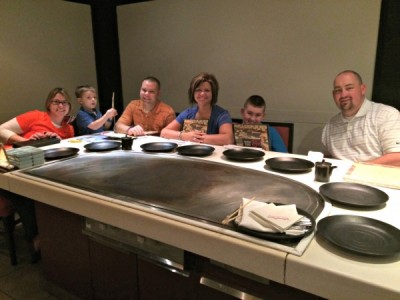 Dinner at Teppan Edo
Enjoying Via Napoli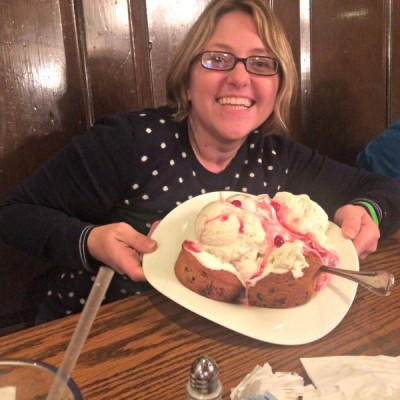 Dessert at Liberty Tree Tavern
Park Hopper is an Option, Not a Necessity
In our haste to try to "do it all", we purchased the Park Hopper option with our 7 day tickets.  I was certain that we would move all around from park to park on a daily basis.  We used it once.  I think that the Park Hopper option is great for veteran Disney World vacationers who know exactly the things that they want to see each day or for families who are only able to be on site for 3 days or less.  For first-timers, there are so many things to see and do in each park.  Experience it all and take it all in.  Transportation from park to park is not simple if you are relying on Disney transportation and can take a considerable amount of time.
Lesson:  Save Park Hopping for future trips.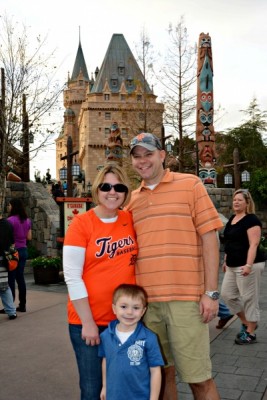 Kicking off the day at Epcot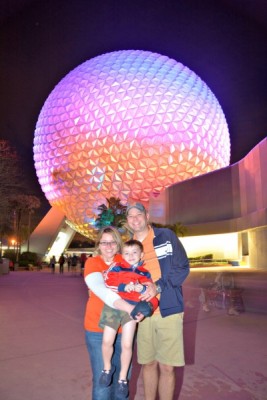 Ending the day at Epcot
Disney Transportation is Not Fast or Efficient
With the exception of the monorail, Disney World transportation can take a long time.  Way longer that what you may budget for or anticipate.  That being said, it is worth it to our family.  I have no desire to rent a car or even drive my own car around Disney property.  It seems like an added layer of stress.  It can take a long time to get from place to place, especially from resort to resort as there are no direct routes.  You do have other options like a taxi or an Uber, if you are short on time.
Lesson:  Give yourself plenty of time when using Disney transportation.  It is always better to be early than late.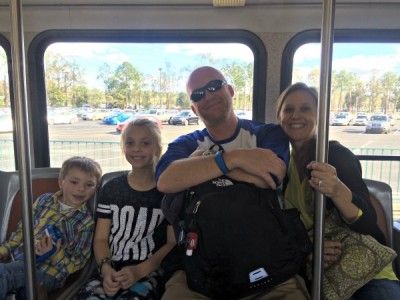 Hop on the bus – Adventure is out there!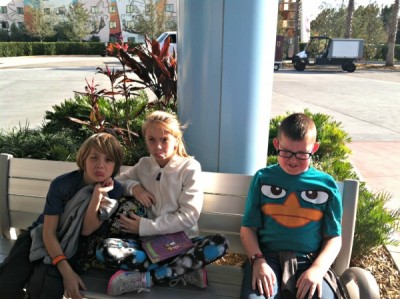 Waiting… Waiting… Waiting…
The Value of Slowing Down
I still struggle with this.  Taking your family to Disney World is not cheap.  I find myself pushing my family to get in as many things as we can in a day while we are vacationing.  And then I remember, this isn't what vacationing is all about.  Even when we have good intentions going into our vacation, we still find ourselves rushing around from here to there.  We have made specific plans for our next vacation to actually schedule down time.  Take time to explore your resort and other resorts.  Play mini-golf.  Give your family time at the resort pool.  Some of our best Disney memories are random moments that we could not have possibly planned for.
Lesson:  Don't overbook.  Slow down and take it all in.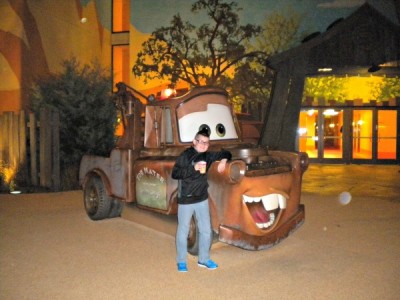 Enjoying some time at Art of Animation Resort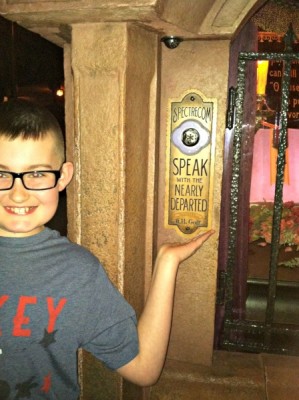 Taking time to notice the details at Haunted Mansion… You might even find your own name!
First-time trips to Disney World can be very stressful.  However, with some research and planning, you can avoid some of the more obvious pitfalls that can occur.  Do your homework and have a plan going in.  Most importantly, have fun!  You only get that first trip once.
What are your tips for first timers? Share in the comments!