Jiko's Mac and Cheese Recipe
|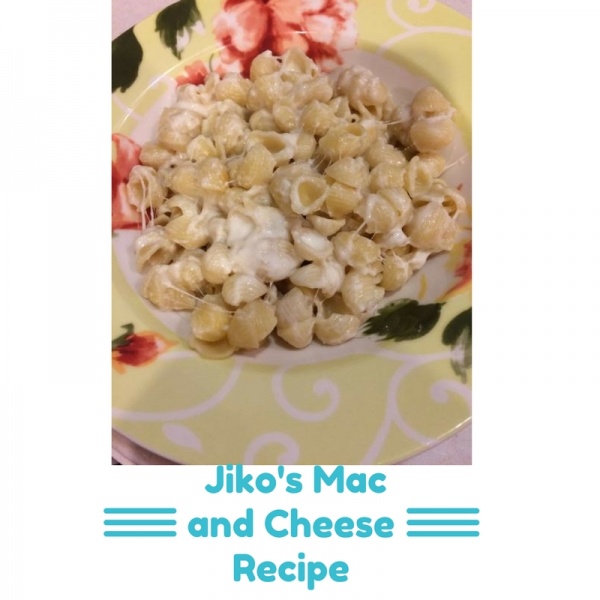 While I have not had the pleasure of dining at Jiko at the Animal Kingdom Lodge, I have heard excellent things about their macaroni and cheese. Mac and cheese is a very popular thing to eat at my house, since all four of my children are fans of the dish. So when I found the recipe for Jiko's macaroni and cheese, I knew it was something I needed to cook for the blog. Even if you're not experienced in the kitchen, this recipe is easy enough to master.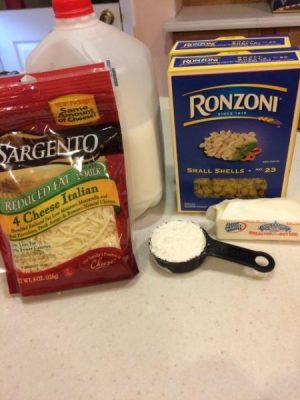 Ingredients
2 lb small macaroni (like elbows or small shells)
1 quart whole milk
1.25 cups Quatro Formage (I used 4 cheese Italian)
¼ cup butter
¼ cup flour
First, cook your pasta according to the box's instructions. You will want to make sure you cook the pasta to "al dente" and not overcook it. Drain your pasta and set it aside in a deep oven safe pan. Preheat your oven to 350 degrees while you work on the sauce.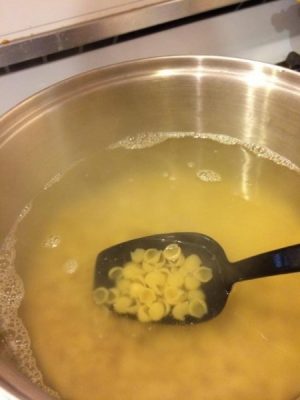 You can make the sauce in the same pan where you cooked the pasta, just be sure to rinse and dry it thoroughly. Then add the butter and flour to the pan over low heat, mixing continuously. Once the butter is all melted and the flour seems incorporated, add in the milk and continue stirring. You will want to make sure the flour mixture incorporates into the milk instead of sitting at the bottom of the pan.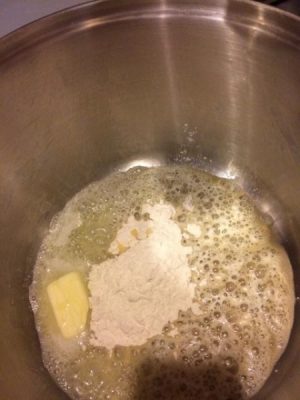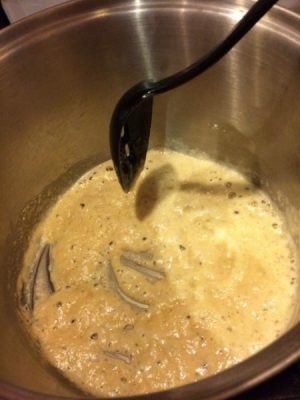 When the milk comes to a simmer, add in the cheese and continue stirring until you have a cheese sauce. Be sure you are working with low heat, because you do not want the milk to boil or the cheese to overcook. Once your cheese sauce is complete, pour it over the pasta and mix it up in the baking dish.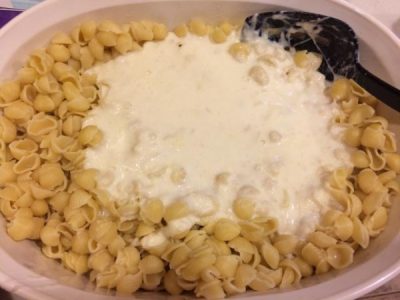 Add the dish to the oven for about 15-20 minutes. Then remove, and allow the dish to cool for 5 minutes before serving.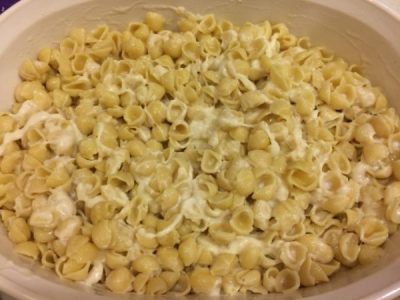 This recipe did not disappoint us. It was a creamy and delicious macaroni and cheese, which my children loved. It could easily be used as a side dish for an entree, but we ate it as a main course. If you have been craving this popular dish, this recipe may become a new favorite.
Did you like this article? Make sure to share it with your friends! Check below for easy ways to share!
Incoming search terms:
four Cheese Mix used at jiko
jiko macaroni and cheese recipe
mac and cheese in red wine sauce jiko