African Fruit Fool and Frunch Recipes
|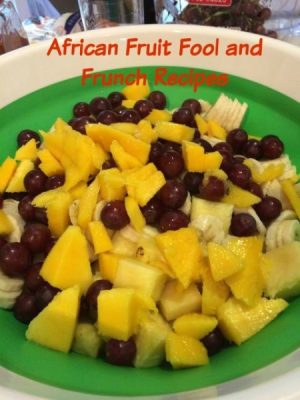 Although my family has never visited Africa, we have always enjoyed trying the African cuisine at Boma restaurant in Animal Kingdom Lodge. One of the items my children have always gravitated towards is the African Fruit Fool, which is similar to a creamy fruit salad. It is so sweet and refreshing!
So I was excited to try a recipe for this dish at a recent birthday party for my son.
Ingredients
1 pineapple
1 mango
1 papaya
2 green apples
5 bananas
1 lb seedless grapes
½ oz vanilla extract
1 cup heavy cream
1 lb sweetened condensed milk
1 bottle sweetened shredded coconut (I used a bag of sweetened shredded coconut)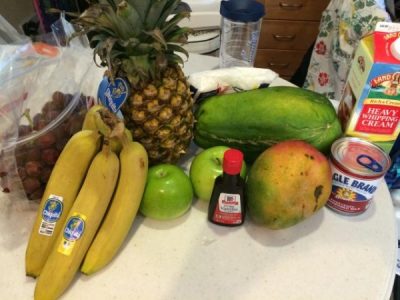 First, you want to dice up your pineapple, mango, papaya and apples into bite sized pieces. Also, slice the banana into thin slices. When all of the fruit is bite sized, combine it into a large bowl ( you will need a very large bowl for this volume of fruit). Mix the vanilla extract and the sweetened condensed milk into the fruit.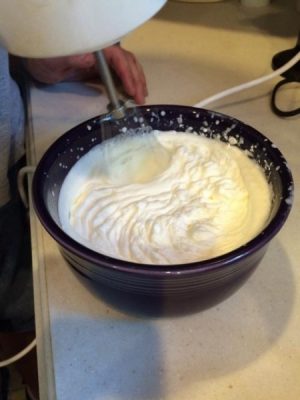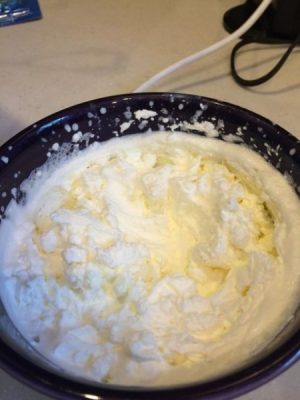 Meanwhile, pour the heavy cream into a medium mixing bowl and use a hand mixer to whip it into stiff peaks. When the cream is fluffy, you can mix that in with the fruit mixture as well. Top the bowl with sweetened shredded coconut and chill in the refrigerator until you're ready to serve it.
Fruit Fool took awhile to prepare because it required a lot of knife work, but it was easy and worthwhile. It made a wonderful dessert for the party and was a good contrast to the other desserts we served (cake/cookies).
Alongside our safari themed menu, we also wanted to serve one of our favorite drinks from Boma, Frunch. If you have ever been to Boma for breakfast, you've probably been served this delicious juice. I was glad that we were able to find a recipe for this family favorite.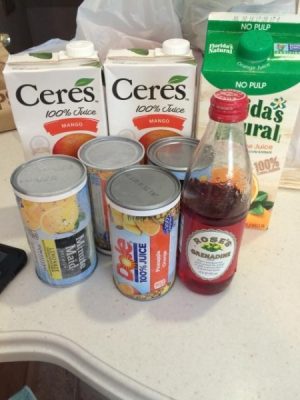 Ingredients
6 cups water
1 cup pineapple concentrate, thawed
1 cup lemonade concentrate, thawed
3 cups mango juice
4 cups orange juice
8 Tablespoons grenadine
ice as needed
This was the easiest recipe I've done for the blog. Basically, I used a large drink vessel and mixed all of the above ingredients together with a slotted spoon. It required a few minutes of mixing to get the concentrated juices all melted and incorporated. I added about half a bucket of ice to the mixture to keep it cool. This juice lasted throughout the party and served about 12-15 people easily. It was a great family-friendly drink option, and brought a little taste of Disney to our tastebuds! I highly recommend this recipe for your own party (and it can easily be made into an adult beverage by adding your favorite spirits).
Did you like this article? Make sure to share it with your friends! Check below for easy ways to share!