Delicious Disney Dishes: Epcot Food & Wine Festival's Schinken Nudel
|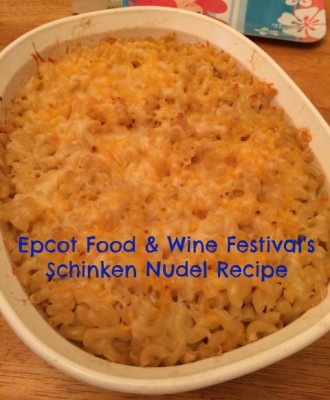 When we attended Epcot's Food & Wine Festival this past October, a cast member recommended that we try the Schinken Nudel dish at the Germany Marketplace. We were not disappointed when we tried it, and I was so happy to see its recipe was included in the official 2015 Food & Wine Festival cookbook. I was hopeful that my version of this German classic would measure up to what we tried in Epcot.
Ingredients:
2 cups heavy cream
2 eggs
¼ teaspoon salt
pinch ground white pepper
pinch nutmeg
4 oz shredded swiss cheese
4 oz shredded white cheddar cheese (I used a cheddar mixture since that was what we had on hand)
1 lb elbow macaroni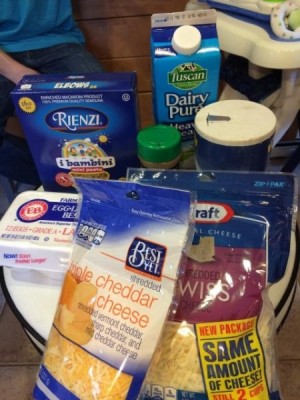 First, you will want to cook your elbow macaroni according to its box instructions. Do not overcook it, because your pasta will be mushy. While the pasta is cooking, preheat your oven to 375 degrees F and spray a 16 x 9 inch baking dish with cooking spray.
In a large bowl, mix together the cream, eggs, salt, pepper and nutmeg. In a separate bowl, mix together the shredded cheeses until they are combined. Set aside 1 cup of the cheese mixture and add the rest of it to the cream/eggs mixture.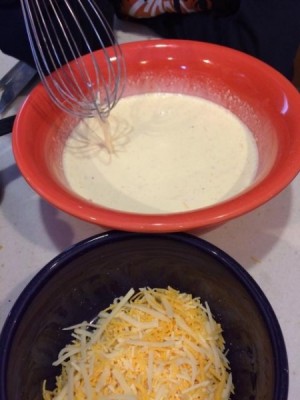 Stir the pasta in with the cheese/cream/eggs until everything is evenly coated. Then add that mixture into the prepared baking dish. Cover the dish with tin foil and put into the center of the oven for 30 minutes.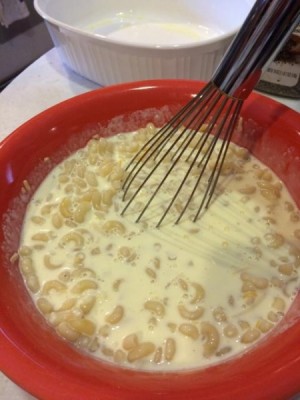 After 30 minutes has passed, remove the foil, sprinkle the reserved cheese on top, and return the dish to the oven for another 15 minutes. This will give your pasta a nice golden top. Let your pasta cool for 10-15 minutes before serving.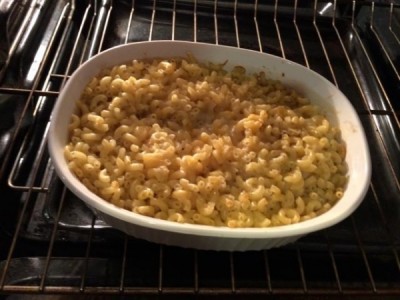 This recipe was a huge hit in our house. The recipe says it would serve 8-10 people, but I think 10 people would be a stretch unless you served it along with other items. The pasta was rich and creamy without feeling too heavy. Adults and children were both happy with the result, and the leftovers reheated without a problem the next day. This is a simple recipe to pull off and uses everyday ingredients that you may already have in your kitchen, but is so much better than a boxed/artificial mac and cheese. We will definitely be making it again!
Happy Cooking!
Similar Posts: