This post may contains affiliate links for your convenience. If you make a purchase after clicking a link we may earn a small commission but it won't cost you a penny more! Read our full disclosure policy here.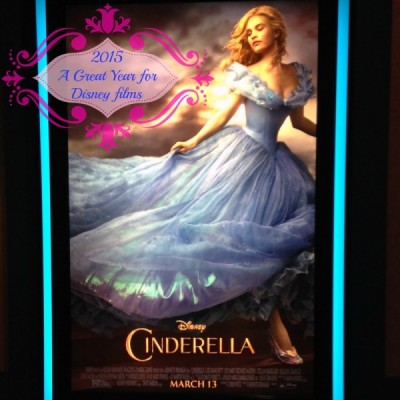 This year is going to be an excellent year in cinema. That statement is especially true for Walt Disney Studios Motion Pictures. There are 10 fine movies coming our way on the big screen, 2 short films, 3 new Disney Channel original movies, and one movie to DVD and Blu-Ray. Here's what you and your family can look forward to in 2015.
This year we will see the Tinker Bell movies come to an end with the 7th and final film, Tinker Bell and the Legend of the Neverbeast.  It was released in the UK this past December and will be available March 3rd on DVD and Blu-ray in the US. These movies have grown on me. I am looking forward to seeing this one and I am a little sad it will be the last one.
The Disney Channel will have three new original movies. The first one will be Bad Hair Day on February 13th. With Leigh-Allyn Baker and Laura Marano, it looks like it will be hilarious. Due this summer, Disney Channel will have Descendants. This will be a movie about the children of some of our favorite classic Disney heroes and villains. Kristin Chenoweth as Maleficent should be fun.
In July Teen Beach Movie 2 will be a continuation with the same characters we saw in Wet Side Story being brought over to the real world.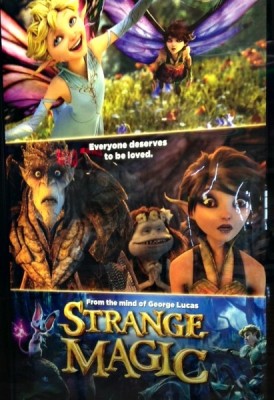 From Lucasfilm, on the big screen now is Strange Magic, released January 23rd.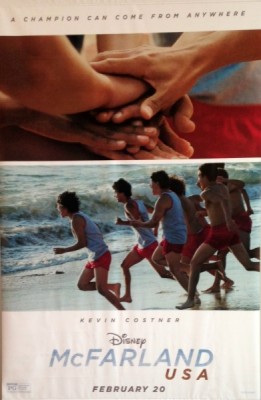 February 20th will bring Disney's latest sports film. McFarland, USA is inspired by the 1987 true story about High School coach Jim White. I recently saw the trailer and I am excited to see it. I love the sports films Disney makes. I'm sure I will love this one too.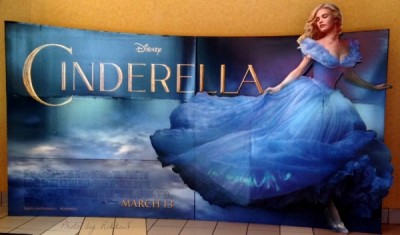 One of the most anticipated movies of the year will be Cinderella. Disney has been promoting it like crazy. There are not enough words to describe how excited I am about this movie. I just love the Cinderella story, no matter how many times it is redone. I can't wait to see Cate Blanchett as the evil stepmother and Lily James as Cinderella.  I am a huge Helena Bonham Carter fan too, so I'm especially looking forward to seeing her as the Fairy Godmother.
To make it even better, Disney will be featuring their new short, Frozen Fever with Cinderella. With a new original song, I'm sure everyone will be talking about this short for a while.  In it, we will find Elsa and Kristoff preparing for Anna's birthday.
Disney will release their latest Disneynature film, Monkey Kingdom. This will be a documentary about a small family of monkeys living in ancient ruins in South Asia. Just in time for Earth Day, this movie will be in theaters April 17th.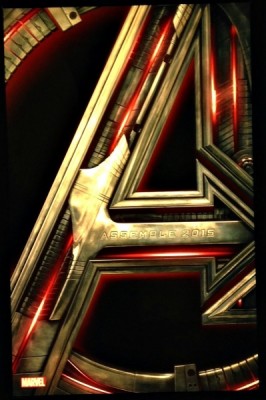 Disney will have some pretty incredible movies coming in for summer. The first is Avengers: Age of Ultron on May 1st. Although this is the sequel to 2012's Avengers, it doesn't feel that way since it's the 11th movie in the Marvel Cinematic Universe. I for one have loved every Marvel movie so far and I know my family will love this one too.
One of my favorite things about the Marvel series has been how it has woven so many stories together. When all the films are put together, they create this wonderful and elaborate story. ABC also has two TV shows, Agents of Shield and Agent Carter that weave in and out of the same storyline. This movie will be one my family may see several times.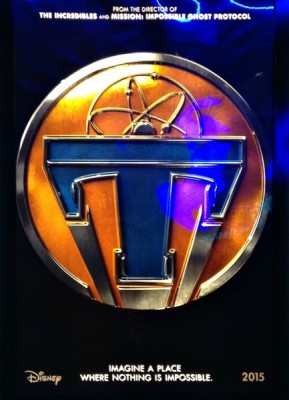 Another movie that I believe will take over the summer box office is Tomorrowland, to hit theaters May 22nd. The trailers for this movie have been mysterious but intriguing. I am a big George Clooney fan and even bigger Hugh Laurie fan. Though shrouded in mystery, it is definitely anticipated by many.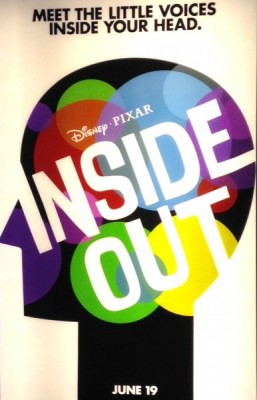 For the animated fans, Inside Out will release on June 19th. This will be Pixar's 15th feature-length film. I have loved the cute little teasers Disney has on Instagram introducing each character individually. The trailer alone had me in stitches. I can't wait to see it and laugh like crazy. Debuting with this one will be the short film Lava.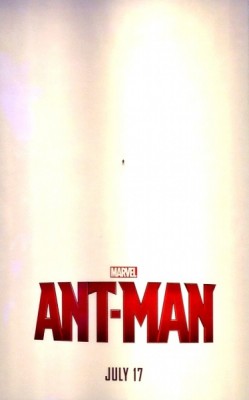 On July 17th Marvel fans will have another movie to enjoy. Ant-Man will be the 12th installment of the Marvel Cinematic Universe. I'm not crazy about the character, but as a Marvel fan, I will watch it. I figure there will probably be some tie-in to the rest of the movies that I wouldn't want to miss.
Disney will take a breather for a couple months and come back October 9th with The Finest Hours. Based on the novel of the same name, it is the true story of a rescue by the coast guard from 1952. This breathtaking story will be followed by a more light-hearted animated film The Good Dinosaur on November 25th. Not much is known about the movie except it paints a world where dinosaurs never went extinct. Guess we'll have to wait and see where the story goes.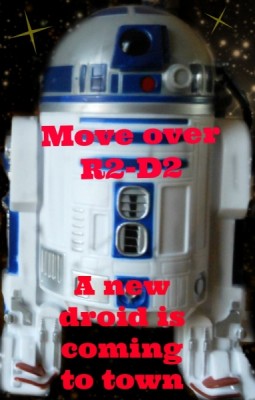 With all these great films to come in 2015, in my opinion they saved the best for last. That's right fellow Star Wars fans, December 18th is the big day. I dare say the most anticipated film of the year will be Star Wars: Episode VII – The Force Awakens. I was overjoyed to hear they were finally going to finish the story. I cannot wait for December. The good news is we have so many other movies to enjoy while we wait.
Here's a recap so you can mark your calendars:
01-23-15 Strange Magic
02-13-15 Bad Hair Day – Disney Channel
02-20-15 McFarland, USA
03-03-15 Tinker Bell and the Legend of the Neverbeast – DVD and Blu-ray
03-13-15 Frozen Fever – short before Cinderella
03-13-15 Cinderella
04-17-15 Monkey Kingdom
summer   Descendants – Disney Channel
05-01-15 Avengers 2
05-22-15 Tomorrowland
06-19-15 Lava – short before Inside Out
06-19-15 Inside Out
07-    -15 Teen Beach Movie 2 – Disney Channel
07-17-15 Ant-Man
10-09-15 The Finest Hours
11-25-15 The Good Dinosaur
12-18-15 Star Wars: Episode VII – The Force Awakens
Which Disney movie are you most looking forward to and why?
Incoming search terms:
https://www themouseforless com/blog_world/2015-great-year-disney-films/
https://www themouseforless com/blog_world/2015-great-year-disney-films/#:~:text=There are 10 fine movies to DVD and Blu-Ray