How to Keep the Magic of Disney Alive Till Your Next Vacation (Part 2)
|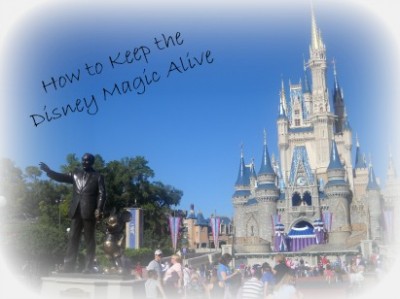 Hopefully, you have read my previous blog on how to avoid Disney Withdrawl and you are now basking in the pixie dust afterglow of great memories. Still having a tough time getting through the day while dreaming of "home"? I have outlined a few more tips and tricks that are sure to have you singing "Zip-A-Dee-Doo-Dah" in no time.
RELAX! Life can be stressful enough without worrying about when your next vacation is coming. Take a nice, long shower and use your H2O resort toiletries. I love the smell of Disney soaps and hair products. I alway bring some home. Perhaps some is an understatement, as you can see in the picture below from our last trip in September.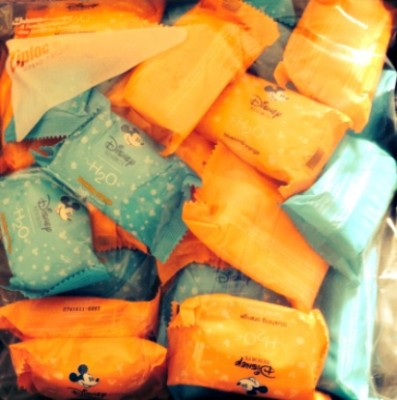 Whenever we stay at Disney Resorts, I simply ask Mousekeeping for some extra soaps each day. They are very accommodating and generous. A few times they have left me entire quart size bags of soaps to take home. The orange scented steam lets me refresh and relax while I recall Wilderness Lodge, Pop Century or Port Orleans Riverside.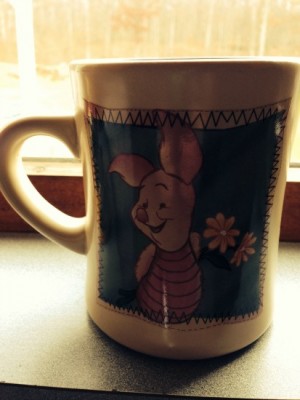 After that relaxing shower, what's better than a great cup of coffee or tea. I always use my Walt Disney World mugs and cups. I have a few and each one keeps me in touch with a special moment at Walt Disney World. When I use my Piglet mug, it reminds me of  my dear daughter's first trip to the World when she was only five (she's 21 now). The smile on her face and the awe of seeing Cinderella's Castle for the first time. Inside the mug it says "Promise you won't forget me ever." As if I could ever forget those kind of moments.
My Epcot Food and Wine Festival mug reminds me of all the incredible food that I sampled this past September. It also brings back a smile when I think of my son confidently trying all sorts of new foods without fear and asking me if I could get the recipe for Kahlua Pork Sliders from Hawaii.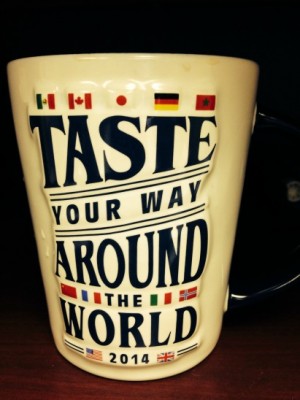 Another great way to banish the Disney Withdrawal Blues, is to cook up some Disney food at home. I personally love the Banana Bread recipe that is found in "Cooking with Mickey Volume II". I think, nope I know, it is the BEST I have ever had. Also, in this book, there is a recipe for Polynesian Luau Chicken. To my knowledge, this chicken is no longer served on Disney property, it was last served at Luau Cove at the Polynesian Resort. It is truly the most flavorful, moist, tender chicken I have made and it has become a family favorite. Give it a try today!
Polynesian Luau Chicken
1 whole chicken (2-3 pounds) I prefer to use about 4 pounds of wings
1 tbsp. black pepper
1 1/2 tbsp. garlic salt
3 tbsp. fennel, ground
1 tbsp. poultry seasoning
3 tbsp. rosemary, ground
1 tbsp. curry powder
2 tbsp. onion powder
1 tbsp. Chinese five spice powder
2 cups sugar
1 cup  chicken broth
Wash the chicken in fresh running water. I like to place the chicken in a ZipLock storage bag to marinate.
Combine all seasoning ingredients, sugar and broth in a large bowl. Pour over chicken in storage bags and marinate overnight. (I like to marinate 2 nights).
Preheat oven to 375 degrees. Place chicken on a wire rack in a roasting pan. Bake for 20 minutes . Turn over down to 250 degrees and continue to bake for another 30-40 minutes. YUM!
Even if you don't like to cook, you must like to eat and that's fine. it's all good, because it's all Disney.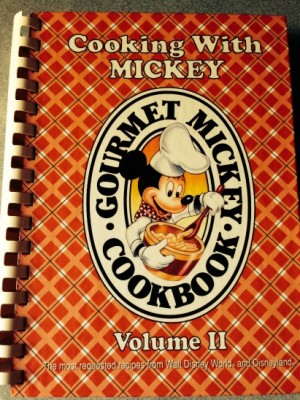 I am confident that after reading my suggestions, you are well on your way to beating the Disney Blues. In fact, I am positive that you will be able to assimilate back into normal, non-Disney society successfully.
What are your best tips for getting through that dreadful Disney withdrawal?