Rikki's Mouse Bites – Walt Disney World News 11/17/14
|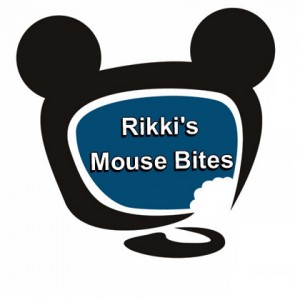 The pools at Disney's Art of Animation Resort will see quick refurbishments.  The Big Blue Pool will be closed from November 17 – 19; the Flipping Fins Pool will be closed from November 20 and 21; and the Cozy Cone Pool will be closed from November 24 – 26.
The Festival of the Season has officially kicked off at Downtown Disney. Guests can shop and explore, plus they have the chance to meet Santa in his chalet from now until December 24.  After December 24 until December 29, guests will get to meet Santa Goofy!
The Christmas Day Parade taping will take place at the Magic Kingdom this year on December 8 and 9.  The parade airs on Christmas Day morning on ABC and this year will be known as "Disney Parks Frozen Christmas Celebration."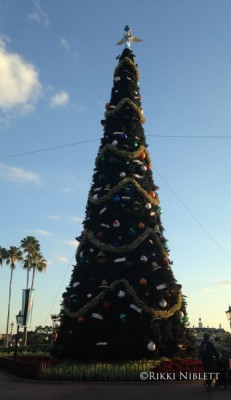 If you love the "Holidays Around the World" celebration at Epcot, this year there will be three new performances taking place. They will include

"Fiesta de Navidad" in Mexico, which will feature dancers and mariachis, who are there to celebrate the holiday customs of Mexico.  In Morocco, a storyteller invites guests to join her on a journey to experience the festivals, holiday traditions, and celebrations of the country. And the China pavilion will see the Chinese Lion Dance, to honor of major holidays-the Lunar New Year and Lantern Festival.
In addition, as part of Holidays Around the World, each country will feature a few special dishes and beverages that are unique for the holidays.  They will include:

World Showcase Promenade: turkey waffle (a sweet potato waffle with roast turkey and green bean casserole)
Canada Pavilion: pecan-maple bark
United Kingdom Pavilion: hot applejack cider with whiskey and a blend of seasonal spices
France Pavilion: bûche de noël au chocolate (chocolate cake shaped like a log) from Les Halles Boulangerie Patisserie and gingerbread ice cream from L'Artisan des Glaces.
Morocco Pavilion: honey walnut baklava from the Morocco Juice Bar
Japan Pavilion: teriyaki chicken karaage, (crispy fried chicken bites with teriyaki sauce) at Kabuki Cafe
American Adventure Pavilion: gingerbread men, chocolate chunk cookies and sugar cookies, hot chocolate, hot apple cider and peppermint bark at the Sugar and Spice Holiday Bakery
Italy Pavilion: panettone, the sweet bread loaf, moscato wine, and ciocolata calda (hot chocolate)
Germany Pavilion: stollen fruit cake and sip glühwein (hot spiced wine)
China Pavilion: kaikouxiao (happy face fried cake) from The Joy of Tea kiosk
Norway Pavilion: rice cream from Kringla Bakeri Og Kafe
Mexico Pavilion: sweet tamales at La Catina de San Angel

A new and temporary princess dining experience will take place at Citricos at Disney's Grand Floridan Resort for breakfast and brunch from January 8 – March 3. The meal will offer breakfast and brunch and be known as Cinderella's Dining at Citricos. At this meal,Cinderella will be there to greet guests as they arrive, and the Disney princesses be on hand to meet guests as well.. Diners also can participate in an interactive "Magical Wishing Ceremony"  featuring "wishing wands" and "wishing swords". The meal takes place from 8:00 a.m. to 2:20 p.m. and the cost is $49.99 for adults (ages 10 and up) and $31.99 ages 3-9.  The meal is a three course meal and features:


Adult Menu

APPETIZERS OF THE COURT

Bakery Basket

Choice of One:

Garden Salad–Artisanal Greens, Endive, Roasted Carrots, Sugar Snap Peas, and Marcona Almonds with Riesling Vinaigrette
Assorted Fresh Fruits

ENTRÉES ROYALE

Choice of One:

Traditional Breakfast–Scrambled Eggs, Sausage, Bacon, and Twice-cooked Breakfast Potatoes

Scrambled Egg Whites, Hot Ten-Grain Cereal, Greek Yogurt topped with Granola, whole-Grain Bread, and Fresh Fruit

Steak and Slow-Poached Eggs with Twice-cooked Breakfast Potatoes and Wilted Spinach

Grilled Ham and Biscuit, Slow Poached Eggs topped with Sausage Gravy

Market-inspired Fish with Angel Hair Pasta, and Aromatic Tomato Sauce

Florida Shrimp with Creamy Cheddar Cheese and Smoked Bacon Grits

DESSERT TRIO

Beverages included:
Unlimited Coffee (regular/decaf), Iced Tea (regular/decaf),
Fountain Beverages, and Juices (Apple/Orange/Tomato)
One Specialty Beverage

Children's Menu

APPETIZERS

Choice of One:

Bite-size Cheddar Cheese and Grapes
Garden Salad
Fat-free Ranch Dressing

ENTRÉES

Choice of One:

Turkey Pot Pie
Turkey Pot Pie topped with a Cheese Biscuit
Roasted Chicken Leg
Roasted Chicken Leg with Brown Rice Pilaf and Broccolini
Children's Scrambled Eggs
Mickey-shaped Waffles
Steak served with Mashed Potatoes and Sweet Corn

DESSERT TRIO

Beverages included:
Milk and Skim Milk
Fountain Beverages
Juices: Orange/Apple/Tomato
One Specialty Beverage

Specialty Beverage Selections

Adult Specialty Beverage Selection

Choice of One:

Mimosa
Champagne
Seasoned & Spiced Tomato Juice with Vodka
Cappuccino
Latte
Espresso
Glass of Wine

Children's Specialty Beverage Selection

Choice of One served in a Specialty Cup:

Tink Drink
Lemonade, Orange Juice and Sprite
Strawberry Smoothie

For reservations call 407-WDW-DINE. This dining experience is taking place because Cinderella's Royal Table will be closed for a two month refurbishment during roughly the same time period.

The pools at Disney's Art of Animation Resort will see quick refurbishments.  The Big Blue Pool will be closed from November 17 – 19; the Flipping Fins Pool will be closed from November 20 and 21; and the Cozy Cone Pool will be closed from November 24 – 26.
The Festival of the Season has officially kicked off at Downtown Disney. Guests can shop and explore, plus they have the chance to meet Santa in his chalet from now until December 24.  After December 24 until December 29, guests will get to meet Santa Goofy!