This post may contains affiliate links for your convenience. If you make a purchase after clicking a link we may earn a small commission but it won't cost you a penny more! Read our full disclosure policy here.
By Rikki Niblett
What an entertaining 2012.  Disney certainly kept us on our toes with a lot of things that they brought to their domestic parks.  In a way, it was one of the most changing years that we've had in a while.  Big things happened, more than have in recent memory.
Here is a list of some of the most major changes this year: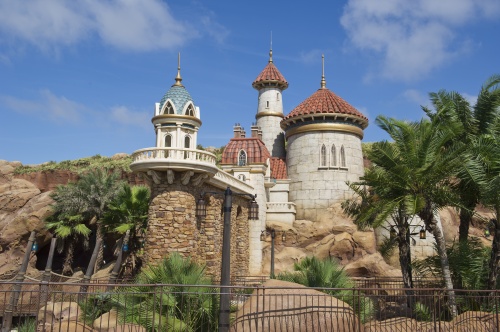 New Fantasyland:  They brought in new attractions with Under the Sea: Journey of the Little Mermaid and Enchanted Tales With Belle.  Plus, add in two great dining establishments with Be Our Guest Restaurant and Gaston's Tavern.  What really does it for me about this new land though, is the theming.  Disney hit a homerun here.  These two new areas (I include Storybook Circus too because it was part of the expansion) are so richly detailed which is really what wows me.  Disney is doing an amazing job with the details which is something that I'd felt had been lacking a bit in recent past.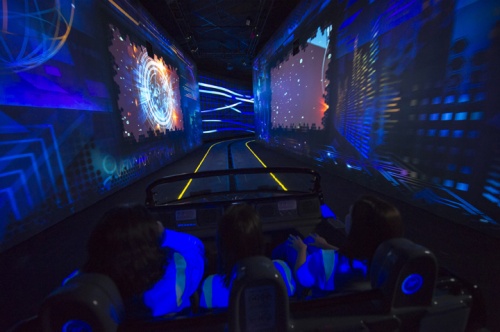 Test Track: Ok…I'm going to admit.  I haven't seen this yet.  I've been attempting to avoid spoilers because I want to see it and judge it in person.  However, from what I can tell from the brief glimpses I've gotten, the Imagineers did a great job updating a relatively tired attraction with state of the art technology.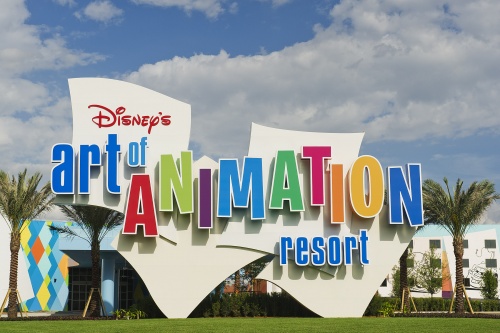 Disney's Art of Animation Resort: This is another area where Disney did an amazing job with theming.  This resort is hands down the best Value resort I've visited.  It isn't garish the way the other values are.  (Well, not quite as garish anyway).  I really enjoy what they've done with things like the food court, which serves unique food with real silverware.  I also appreciate the fact that they added family suites.  That is an area where Disney had been lacking.  Overall, this new addition to the Resort has been quite a welcome one.
WiFi:  Joining the 21st Century, Disney World has officially added Free WiFi to the entire property.  Now you can access it in the parks, at the resorts, and at Downtown Disney.  This is huge because now, people have easier access in different places, plus, this means that hopefully my phone battery won't drain so fast!  I know this is just a step so that Disney can implement NextGen stuff, which I'm not really thrilled with, but this is one change I can get behind.
 Starbucks Announced:  Ok…people have been clamoring for good coffee at Walt Disney for years.  Now we're getting it.  This is a major win to me.  I know that many are scared that it is going to ruin the ambience of the Magic Kingdom, but honestly, I view this as a sponsorship (something that has been a staple of the Disney parks since they opened in 1955), and not a take-over of the areas the company will be located.  It will still look and feel like a Disney area.  Look at what they did with it over at Disney's California Adventure!  The only real change here is that guests will finally have better coffee choices.
Legend of Jack Sparrow: This new attraction opened at Disney's Hollywood Studios and it is a welcome addition for the space and the visuals are incredible.  Honestly, I think I would have liked it better if the story wasn't just guests doing a different version of Simon Says, (Pirate Says?), however, this is not ever going to be considered a headliner.  It is a great diversion for families to get to partake in.  Which trust me, is a necessary thing over at DHS.
Sorcerer's of the Magic Kingdom: This game, which uses video screen technology has been seemingly popular since it opened early this year.  It's been a great little diversion for families.  Add to it the collectable factor in the cards and it's perfect for the collector too!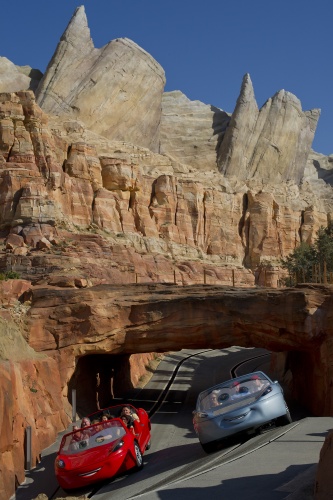 Carsland: This addition to Disney's California Adventure was a GAME CHANGER!   The finished product finally caused me to take my first ever trip to Disneyland.  This addition added such great theming to a park that was lacking in that department, to many people's standards.  This area really does take you into the land of Radiator Springs and it is so exciting to get to walk the streets of this richly detailed town.
Buena Vista Street:  This new entrance area of Disney's California Adventure makes you feel like you are stepping into old Hollywood.  You half expect to find Walt actually walking around!  The immersion is great, what with the Red Car Trolleys, Carthay Circle Theater, great shops, and more.  Things really did get Happier at Disneyland Resort this year.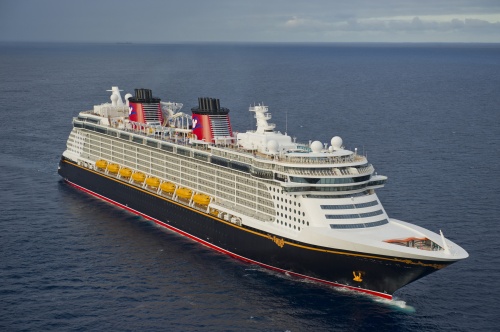 The Fantasy:  This ship got christened early this year and it has been a smashing success ever since.  It is the sister ship to The Disney Dream and it is very similar in it's amenities.  New to this ship is the Bibbidi Bobbidi Boutique and the AquaLab water play area.  It is simply a lovely ship.
So these are just some of the more major events that happened this year at the Disney Parks.  Of course, there are some that I'm sure I missed.
With that, I wish you all a Very Happy New Year!  See you all in 2013!