This post may contains affiliate links for your convenience. If you make a purchase after clicking a link we may earn a small commission but it won't cost you a penny more! Read our full disclosure policy here.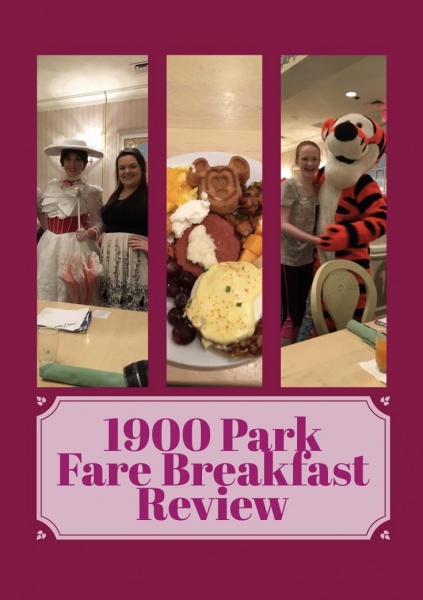 Looking for a unique character breakfast at Walt Disney World that has fun characters while also delicious food? Looking for something more than your 'typical Disney breakfast buffet'? 1900 Park Fare is your place! This restaurant truly has delicious food & more than just your run of the mill breakfast items. Located at Disney's Grand Floridian, this breakfast is sure to suit your entire family's needs.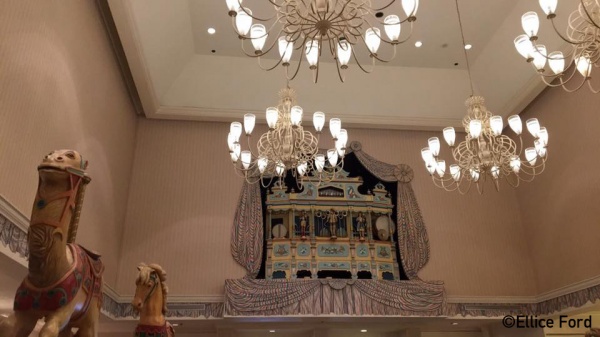 Appropriately labelled the Supercalafragalistic Breakfast & has an eclectic mix of your favorite characters; Winnie the Pooh, Tigger, Alice, Mad Hatter & of course – Mary Poppins! The characters are the first thing I love about this place. You can meet these characters throughout the park, but the only other place you can dine with them is at Crystal Palace – and that is just Winnie the Pooh & friends!
The unique mix of characters is definitely part of the draw to this place. The character interactions are seriously incredible, too! You typically get to see each character a couple times and they will have one stationed as you exit the restaurant for a quick photo op. Alice was the woman of the hour when I went there. Mad Hatter was so funny, while Tigger & Pooh were so lovable. Mary Poppins was great in teaching us how to behave at the breakfast table. They all took the time to sign our cushion covers too!
Something important to note is that these characters are only at breakfast. At supper time, the characters are Cinderella & all her royal friends! If you like any of these characters, or even if you don't, you have to book an Advance Dining Reservation for breakfast!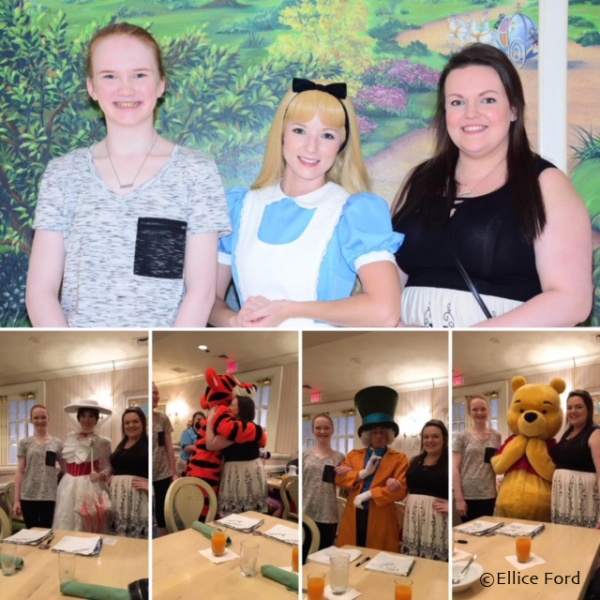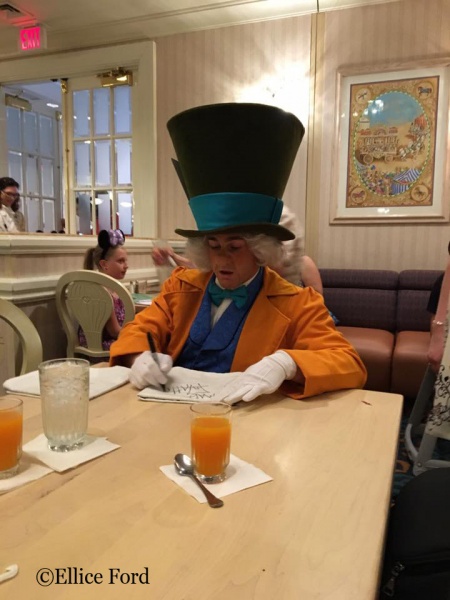 Alright, let's talk food. If you do not like character meals & just want a good breakfast, 1900 Park Fare is a great value with a delicious buffet. Over at 1900 Park Fare, you'll find all kinds of traditional 'Disney breakfast' options like scrambled eggs, fruit, yogurt, bacon, tater tots and of course, Mickey waffles. But what I love about this restaurant is that they have delicious choices beyond that.
They have an amazing eggs benedict and delicious red velvet pancakes with cream cheese frosting. That's right, red velvet pancakes. These two items were my favorite thing on the buffet. I also really loved their cheese scrambled eggs & crepes. Other things you can find at this spot is cinnamon rolls, doughnuts, smoked salmon, fresh cut ham, cheese grits & seriously SO much more. The options for breakfast are endless at 1900 Park Fare & you will leave full & happy!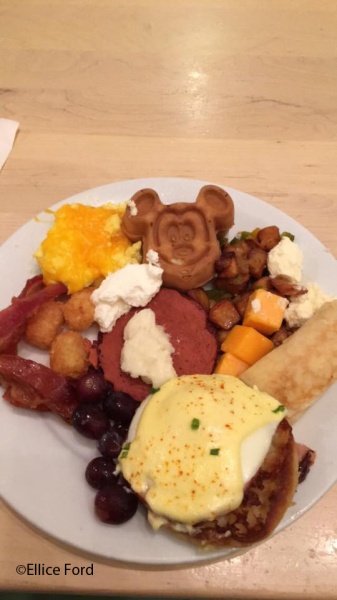 The last reason I am going to give you to get over to 1900 Park Fare is that it gives you an excuse to visit the stunning Grand Floridian resort hotel. One of the most expensive hotels on property, you get to indulge in the extravagance of it all, even if for just a short time while dining there. Just a quick monorail or boat from the Magic Kingdom, it is a great way to start your Magic Kingdom day!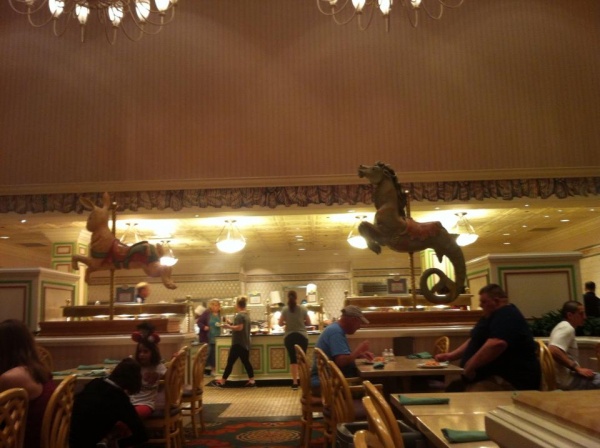 I've done a lot of dining on property and so far, this is my favorite breakfast on property! It has become a go to for me & I can't wait to dine there again! So do yourself a favor, and check out the 1900 Park Fare breakfast!
Have you tried breakfast at 1900 Park Fare? What were your thoughts? Share your suggestions in the comments, or on Facebook or Twitter!
Did you like this article? Make sure to share it with your friends! Check below for easy ways to share!
Want to visit a Disney Destination? Contact The Magic for Less Travel for more information and a free, no-obligation quote.

Incoming search terms:
https://www themouseforless com/blog_world/1900-park-fare-breakfast-review/