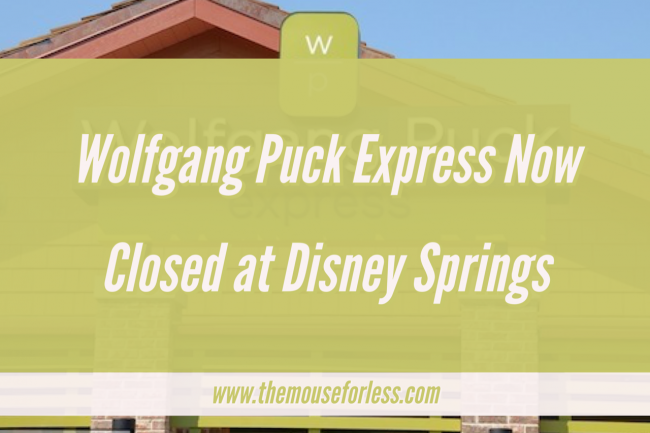 According to reports, Wolfgang Puck Express, found in the Marketplace section of Disney Springs, has officially closed. The restaurant, officially closed its doors to the public on October 1, after reopening this past summer when Disney Springs reopened from its COVID-19 closure.
Wolfgang Puck Express was a unique hybrid counter service location, which specialized in soups, sandwiches, pizzas, and more.
Guests who would like to still dine at a Wolfgang Puck restaurant can do so at Wolfgang Puck Bar and Grill, which opened semi-recently serves dishes with Mediterranean influences, innovative takes on comfort food classics, and laid-back California cuisine.
For a look at all of Walt Disney World restaurant menus, visit here.
For vacation planning information, please visit our
Walt Disney World
planning section.