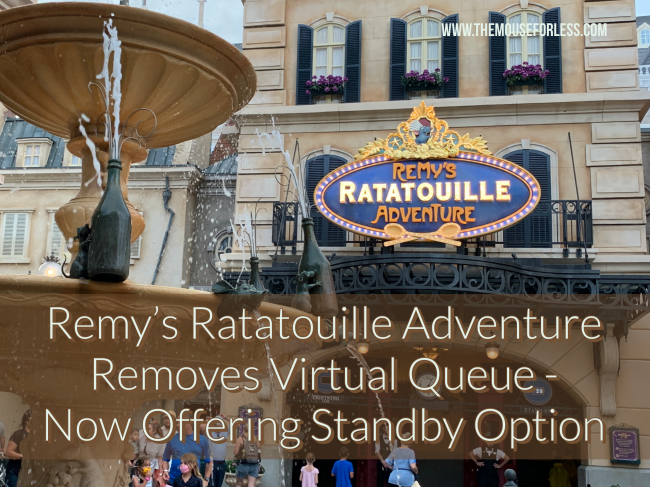 Ever since Remy's Ratatouille Adventure opened at EPCOT on October 1, 2021, the attraction has featured the virtual queue option to enter the line and be able to experience this attraction. But now, that virtual queue option will be ending soon! That's because beginning January 10, 2022, the virtual queue for Remy's Ratatouille Adventure will end. Guests will be able to ride this attraction by utilizing the standby line.
Guests will still also have the opportunity to purchase Individual Attraction Access to the Lightning Lane queue for this Walt Disney World attraction.
This attraction, which can be found in the France Pavilion, is a 4D attraction. During this ride, Guests will scurry throughout Chef Gusteau's 5 star restaurant. You will be shrunk down to the size of Remy himself! This attraction offers a trackless ride system and includes sights that surround. You may even notice a unique smell or two!
Virtual queues will continue to be offered moving forward. Virtual queues will be introduced with the launch of popular attractions and new experiences and offerings. So, unfortunately, this isn't the end of virtual queues overall, as they may be used from time to time for select attractions in the future.
Stay tuned to the site for the latest on which attractions will be offering virtual queues and when.
For vacation planning information, please visit our
Walt Disney World
planning section.