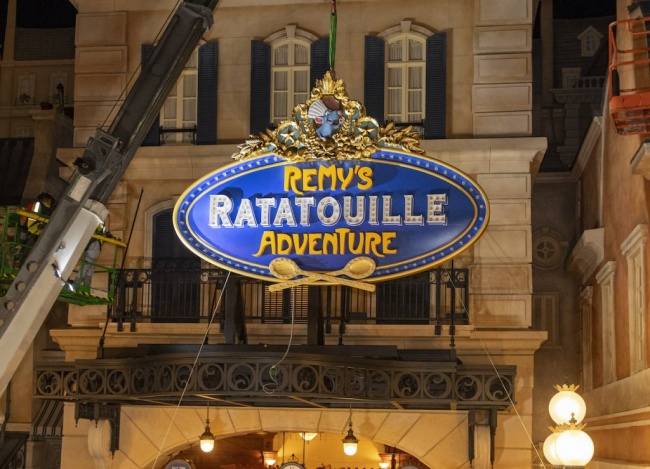 Well, thanks to COVID setbacks, Remy's Ratatouille Adventure will now be opening in 2021. The EPCOT attraction, which will be found in a brand new section of the France Pavilion is certainly coming along.
Remy's Ratatouille Adventure is a family-friendly attraction where Guests will shrink down to the size of a rat and go on an adventure with Chef Remy. Guests will ride onboard a trackless ride vehicle as they go on a 3D chase through Gusteau's kitchen. For those who have ridden the attraction in Disneyland Paris, it will be the same exact attraction, just in English, instead of French.
While I was in Walt Disney World this weekend, I actually flew over the new section where the attraction will be found on the Skyliner and the area certainly looks like it's almost done!
As soon as the official date is announced, we'll make sure to let you all know!
For vacation planning information, please visit our
Walt Disney World
planning section.