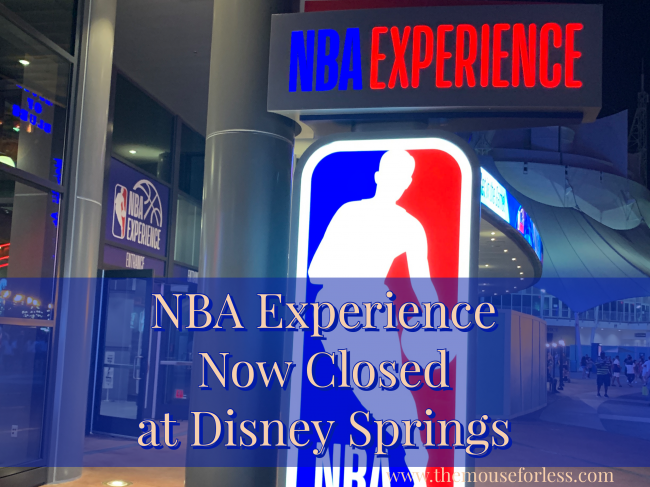 Well….it's official. The NBA Experience at Disney Springs at the Walt Disney World Resort has closed permanently. This move does not come as much of a surprise to many, as the location struggled to get off the ground prior to the pandemic.
The NBA Experience was a fun-filled destination that was a collaboration between Disney and the NBA where Guests would feel what it's like being a basketball superstar. The destination included 13 interactive elements and hands-on activities across 44,000 square feet and two floors.
According to this report, the decision to close the attraction was a mutual one between Disney and the NBA.
There is no word on what will be done with the space that the NBA Experience currently occupies, however this space was completely rebuilt for the experience, so I am curious as to what will take its place. Also, I'm pretty confident that the store that was connected to the location has closed for good. (And my husband is weeping in the corner.)
The NBA Experience opened in August 2019, replacing DisneyQuest, which was an indoor interactive theme park.
For vacation planning information, please visit our
Walt Disney World
planning section.