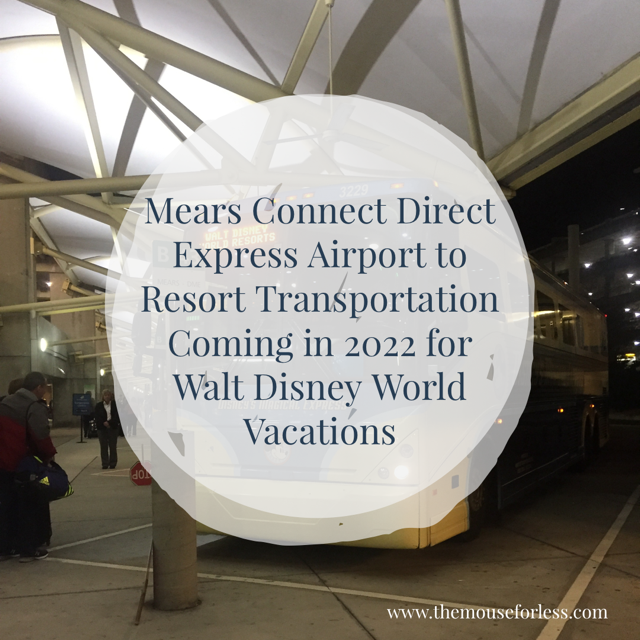 With the end of Disney's Magical Express happening on January 1, 2022, Guests have been asking the ever important question….how will we get from Orlando International Airport to the Walt Disney World Resort now? There have been many answers that ranged from ride share to shuttle to even the potential use of the upcoming Brightline train. Looks like Mears has announced that they will be filling that gaping hole! Today, Mears shared that a new way for Guests to get to and from the resort would be coming soon.
Mears Connect will debut in January 2022. It's goal will be Connecting Airport & Disney Resort Area with the same reliable, safe, express service that Guests expect. (That's because Mears was actually the ones who ran Disney's Magical Express for Disney in the first place.)
With Mears Connect, Guests will likely be able to schedule their service, luggage handling, and return trips from resorts to the airport. In addition, Mears will offer enhancements to ensure greater convenience and vehicle options.
The the service hasn't officially debuted. Guests will be able to start making reservations beginning May 2021. In addition, pricing will be shared later along with the launch of a custom reservation platform. Guests can sign up to learn more information as it's released here.
Stay tuned for more information, which we will share as we learn it.
For vacation planning information, please visit our
Walt Disney World
planning section.