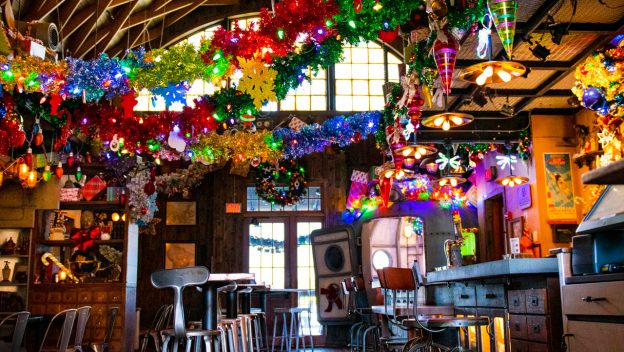 Celebrate the holidays in merry fashion courtesy of an new Christmas inspired overlay coming to Jock Lindsey's Hangar Bar. Beginning November 29, Guests will be able to step inside Jock Lindsey's Holiday Bar! The Disney Springs lounge will offer up fantastic holiday decor, as well as festive food and cocktails, as Jock has caught the holiday spirit in a big way this year. He has decided to throw a party for all of his adventurer friends new and old and Guests will see decorations that feature an array of gifts, lights, and holiday nods to his love for aviation.
As far as the menu goes, there will be sweet and savory options available. Here are the options you can choose from:
Drummer Boy Braised Lamb with Truffle: Mushroom and Manchego cheese, arancini, herb chimichurri, chili peppers coulis and micro arugula.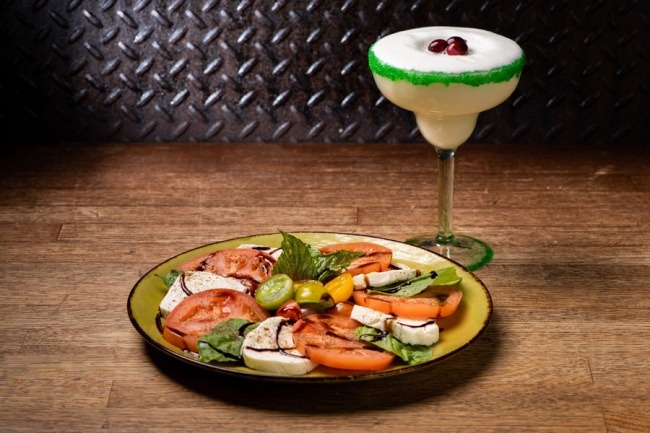 Holiday Caprese Wreath: Vine ripe tomatoes, heirloom cherry tomatoes, fresh mozzarella, basil, and balsamic glaze.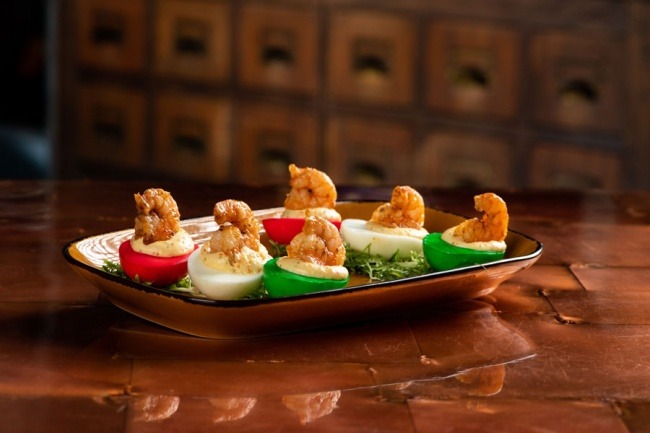 C9 Light Deviled Eggs: Colored eggs with shrimp and tobiko caviar.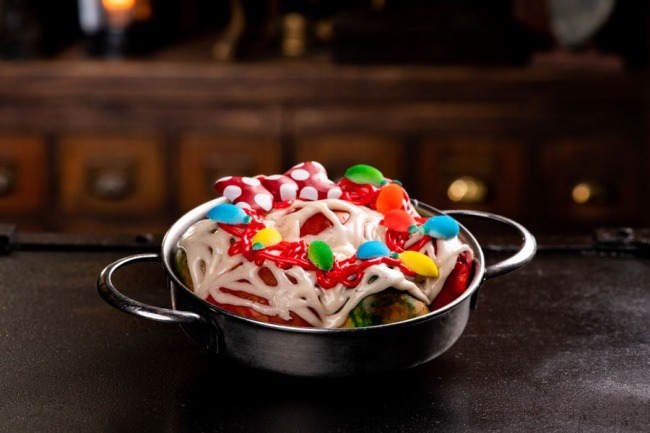 Ugly "Sweeter" Bread: Cinnamon smear brioche and egg nog icing adorned with holiday light decorations.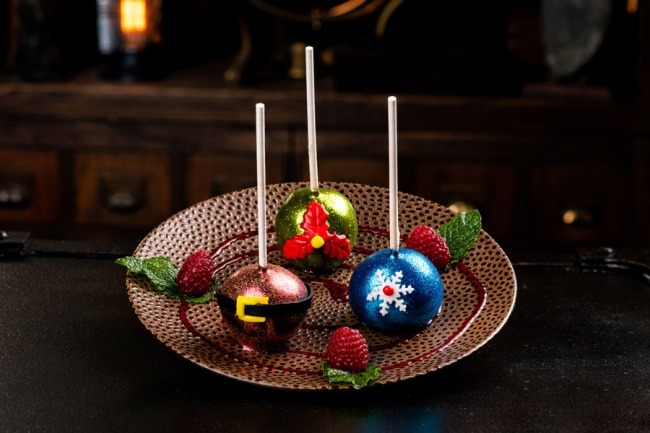 Jingle Bell Pops: Three dark chocolate truffles, crushed peppermint and peppermint syrup dipped in dark chocolate.
Spirits will include:
Cinnamon Bells: Knob Creek, Fireball, Frangelico, Cinnamon simple syrup, creamer garnished with a gold sugar rim.
Santa Hat Mojito: Bacardi, grenadine, mint leaves, simple syrup, lemon lime foam garnished with a candy cane.
White Christmas Margarita: Rumchata, Malibu, Sauza Tequila, lime and white cranberry juices garnished with whole cranberries and a green sugar rim.
Jock's Holiday Nog: Tito's Handmade Vodka, Frangelico, Rumchata, vanilla creamer, garnished with a red sugar rim.
Jock Lindsey's Holiday Bar will be serving up the holiday magic through January 5, 2020.
For vacation planning information, please visit our
Walt Disney World
planning section.