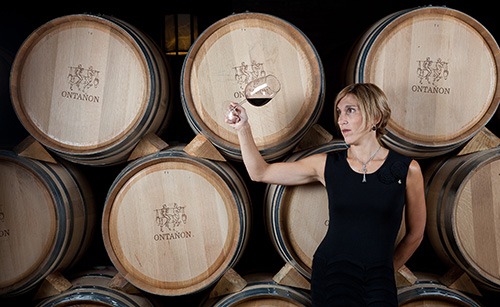 Exciting news! Jaleo by José Andrés at Disney Springs will host its first dinner on Tuesday, December 10! This is a special one-night-only experience that will feature 5 wines and 5 courses with Ontañón, a fifth-generation family-operated winery in the famous Rioja Baja region of Spain.
Guests will be able to raise a glass of vibrant Spanish red as Raquél Pérez-Cuevas from Ontañón will be welcomed to Jaleo. Raquél is working to carry on the tradition of grape growing in Spain, and she's bringing five of her family's award-winning wines to Jaleo for our guests to experience. This will be a private, seated dinner that will feature a special menu from Jaleo Disney Springs Head Chef Rodolfo L. Guzman Aranda and his team to perfectly pair with the Ontañón wines from Rioja, Rueda, and Ribera del Duero.
Menu items will include:
Hinojo salad of fennel, tomato, asparagus, and orange dressed with passionfruit vinaigrette
The traditional Spanish dish Gambas al Ajillo (shrimp sautéed with garlic)
Arroz Meloso con Bacalao (creamy rice with seafood)
Costillas de Cordero con Miel y Romero (Josper-grilled lamb chops with rosemary sauce and honey aioli)
Flan Mama Marisa (the classic Spanish custard with 'espuma' of Catalan cream and oranges)
Tickets for this private dinner cost $115 per person. To purchase tickets, visit here.
For vacation planning information, please visit our
Walt Disney World
planning section.