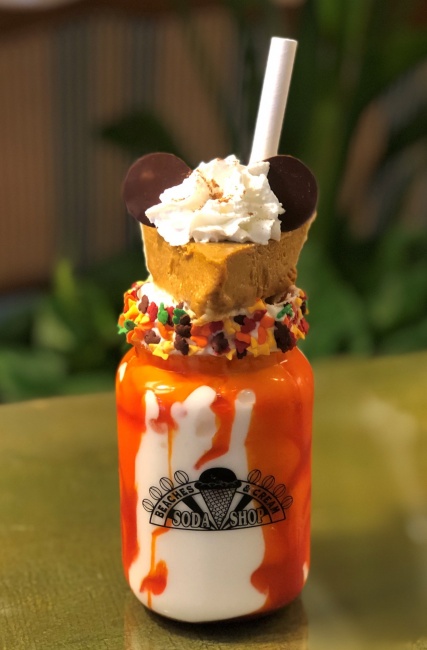 Insane shakes have definitely become a staple of vacation destinations lately. I mean, who doesn't love a dessert on top of a dessert? Lately, Beaches and Cream at Disney's Beach & Yacht Club Resorts have been offering some incredible options for Guests to enjoy in the insane shake department and this latest one is perfect for the fall season!
So, be prepared to try the Salted Caramel, Pumpkin Pie Milkshake! This monstrosity is even topped with a whole piece of pumpkin pie! What?! Seriously? How good does this thing look?!
This decadent pumpkin pie shake can only be found for the month of November. The best part though, it does appear you can pick up the p at the walk up window! Looks like we'll be needing to make a trip over to this resort soon to pick up the salted caramel, pumpkin pie shake!
For vacation planning information, please visit our
Walt Disney World
planning section.