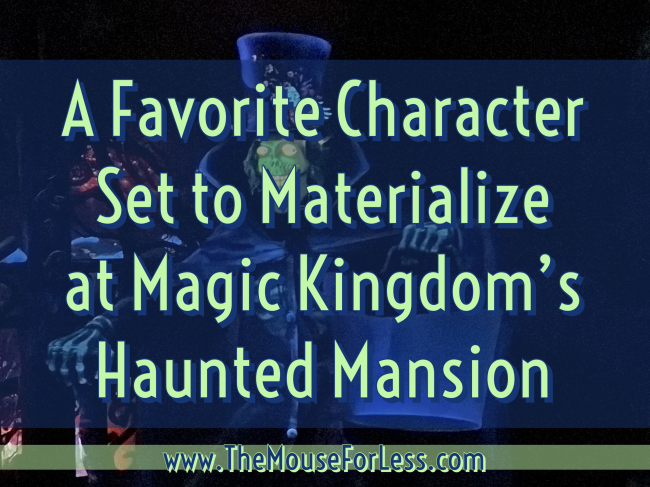 A few years ago, the Disneyland Resort added a character to The Haunted Mansion that had a lot of lore that surrounded him. He is known as the Hatbox Ghost and the story goes that this character actually appeared in the Disneyland version of the attraction very briefly when the ride first opened, but he was quickly taken out. This was due to the effect just not working correctly, especially for the time. However, many remembered seeing this character in the attraction, even if it was brief.
Cut back to just a few years ago, Disney decided to re-introduce this character that had been talked about for years due to the fact that technology had finally caught up and this effect could be done in a convincing manner!
Well, as the cries often go out, those of us on the East Coast often chant "Be fair to Florida! Disney (or maybe it was the Ghost Host) who heard our request. I mean we had been rapping on the table for many years, after all, hoping that this character would materialize! And materialize he will! The Hatbox Ghost will debut sometime in 2023 at the Magic Kingdom's version of The Haunted Mansion!
Follow The Mouse For Less for more information about the latest Haunted Mansion and Disney D23 Expo news.
For more Disney news and trip planning advice, follow The Mouse For Less on Facebook, Twitter, Instagram, YouTube, or TikTok.
For vacation planning information, please visit our
Walt Disney World
planning section.