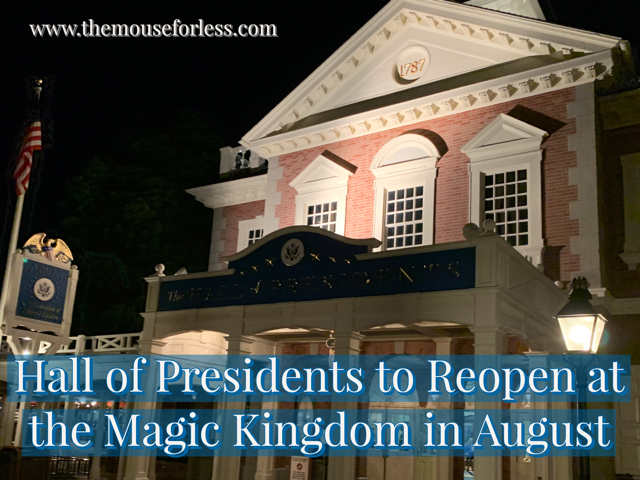 When President Joe Biden was elected President of the United States, the Magic Kingdom team got to work. Disney closed the Hall of Presidents attraction in Liberty Square in order to install the 46th President's likeness inside. The updated version will officially debut in August as Disney works on completing the final touches of  the show.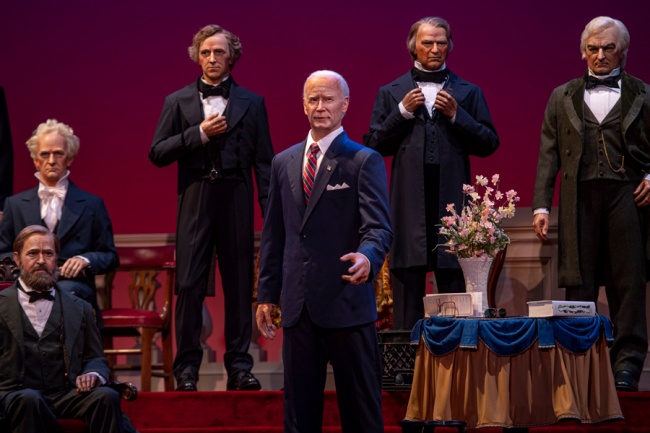 Guests who visit this classic attraction will see this Audio-Animatronics replica of the President deliver the presidential oath of office. President Biden recorded this oath himself at the White House, specifically for the attraction.
In addition, Guests will want to look closely at the table next to President Biden. This table will feature a few special items, each with their own significance to the President. One of these items include peach blossoms to represent his home state of Delaware. There will also be a pair of aviators as a nod to his proclivity for the sunglasses.
During this elaborate theater presentation, The Hall of Presidents allows guests to enjoy a patriotic tribute to American history in general and the United States' presidents.
When the Magic Kingdom opened in 1971, the Walt Disney World introduced this iconic attraction. It will be nice to have the Hall of Presidents return as the resort prepares to celebrate its 50th anniversary.
For vacation planning information, please visit our
Walt Disney World
planning section.