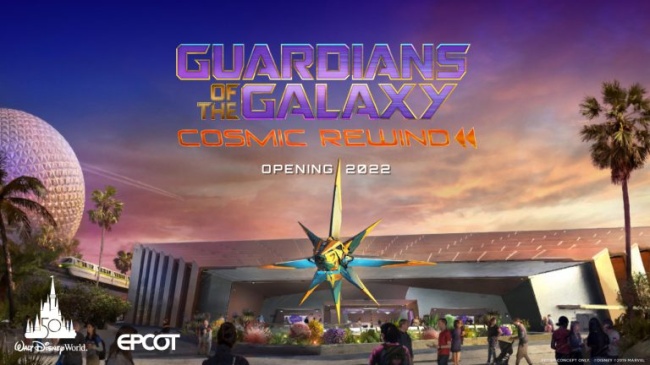 Are you anxiously awaiting your opportunity to experience Guardians of the Galaxy: Cosmic Rewind with Star-Lord, Gamora, Groot, Drax, and Rocket? I know I am! And this EPCOT attraction finally has an opening timeline – 2022!
Guardians of the Galaxy: Cosmic Rewind will open as a part of the Walt Disney World's 50th Anniversary. Disney is calling this experience the first "other-world" showcase pavilion. The attraction will invite us on an intergalactic chase through space and time! The pavilion will be known as the Wonders of Xander Pavilion. When completed, it will feature a planetarium-type presentation. Here, the Xandarians will show us their world, their people and their advanced technologies.
This attraction will be a family-friendly adventure, featuring a totally new type of roller coaster experience known as a storycoaster. The attraction will rotate 360 degrees so you're always focused on all the action. Not only that, but Guardians of the Galaxy: Cosmic Rewind will also feature the first reverse launch on a coaster in Disney history. Plus it is one of the longest enclosed coasters in the world.
Learn more about Guardians of the Galaxy: Cosmic Rewind here, including a look at the track and what the attraction vehicles look like.
For vacation planning information, please visit our
Walt Disney World
planning section.