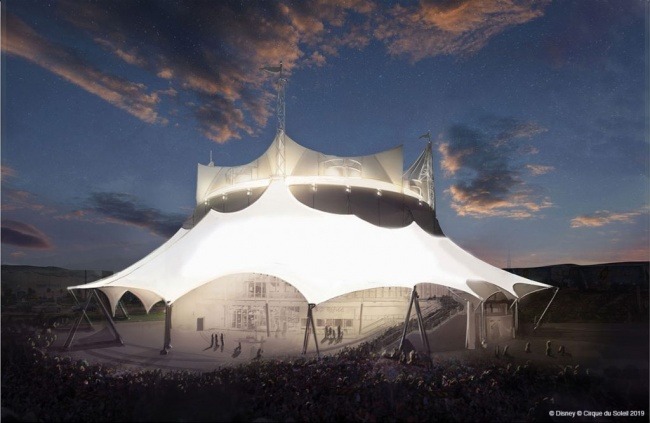 Are you excited about the upcoming, yet to be named Cirque du Soleil show coming to Disney Springs? Slated to open in the spring of 2029, the new show, which was announced at the D23 Expo,  is an original creation that celebrates the art of Disney animation in Cirque du Soleil's signature way. The show's goal is transport the audience into the world of Disney animation with new original acrobatic sequences, dazzling choreography, musical masterpieces and whimsical characters.
According to Writer and Show Director, Michel Lapri, "The show is love letter to the art of animation and it's just a pure joy for us to go an explore the richness and the authenticity and the audacity of Disney animation."
The story behind this new entertainment offering features a Disney animator and his daughter. Throughout the story, she will go on a journey of self-discovery and the show will include animated characters mixed with live performers and will integrate Disney themes throughout.
Disney shared a little more about what Guests can experience:
Previews for the new Cirque du Soleil show will begin March 20, 2020, with a world premiere taking place on April 17. Tickets for the show are on sale now.
For vacation planning information, please visit our
Walt Disney World
planning section.