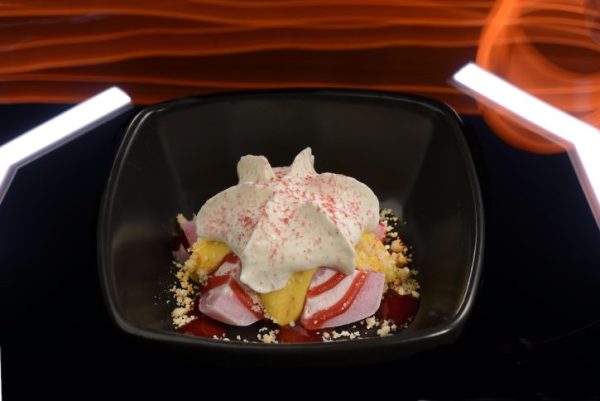 To get ready for the debut of TRON Lightcycle/Run at the Magic Kingdom, Disney has also shared that there will be a new food spot for Guests to stop off at! The new kiosk in Tomorrowland will be called Energy Bytes and it will serve tasty eats and sips for guests to grab. Items will draw inspiration from the futuristic environment of TRON. Guests will be able to enjoy breakfast items, savory snacks, sweet treats, and refreshing beverages.
Guests will be able to start their day with Chocolate Cake Doughnut Holes topped with mocha sauce. Coffee drinkers will want to pick up a Joffrey's Cold Brew Coffee topped with a yummy mocha sauce.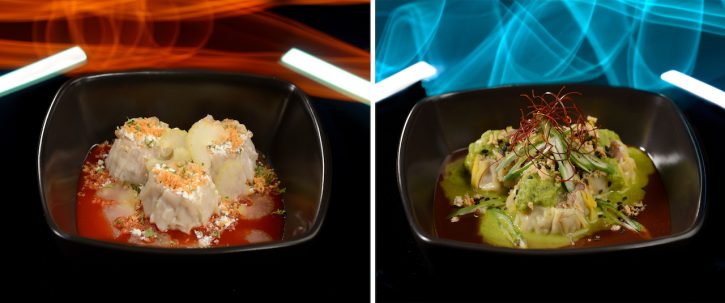 For savory options, try the buffalo chicken and dumplings called Digital Dumplings – Buffalo Chicken. The treat combines chicken dumplings, blue cheese powder, and cayenne pepper broth. There's also The Digital Dumplings – Beef & Broccoli which is beef dumplings, broccoli pesto, and ginger-soy broth.
For a sweet treat, consider the Strawberry IceOform. This will be strawberry ice cream mochi, graham crackers, and a little bit of cheesecake foam to finish it off.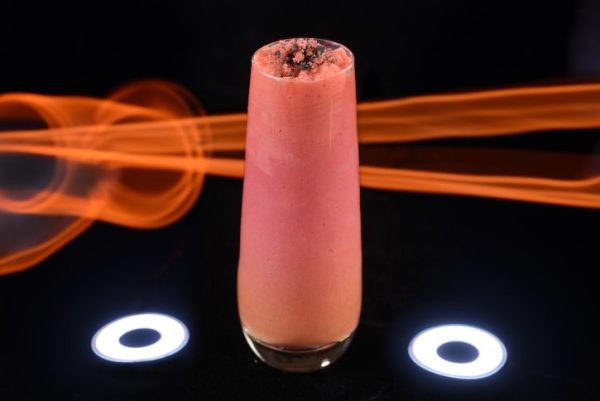 As far as beverages are concerned, try the Watermelon Refresher with yuzu and ginger.
Energy Bytes will open soon at the Walt Disney World Resort.
Follow The Mouse For Less for more information about the latest TRON news.
For more Disney news and trip planning advice, follow The Mouse For Less on Facebook, Twitter, Instagram, YouTube, or TikTok.
For vacation planning information, please visit our
Walt Disney World
planning section.