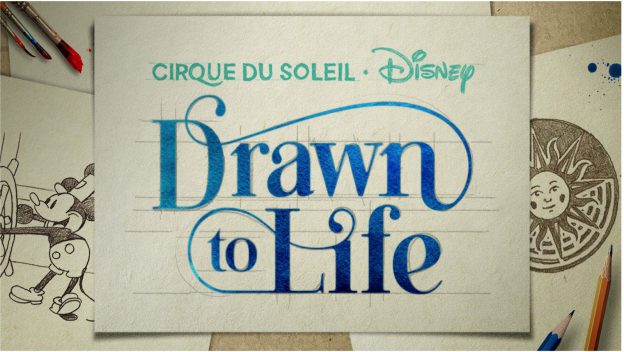 Have you been anxiously awaiting the name of the new, upcoming Cirque du Soleil show coming to Disney Springs next spring? Well, today, we learned that the new name of the new show is called "Drawn to Life".
Drawn to Life follows the story of Julie, a determined girl who discovers an unexpected gift left by her late father: an unfinished animation piece. She embarks on a quest sprinkled with her Disney childhood memories. Through this journey, she learns to imagine new possibilities and animate the story of her future. The show itself will include animated characters mixed with live performers and will integrate Disney themes throughout.
Want to see a preview of the show? Take a look here.
"Drawn to Life" is a collaboration between Cirque du Soleil, Walt Disney Animation Studios and Walt Disney Imagineering. Previews for Drawn to Live will begin March 20 with the official premiere taking place on April 17. Tickets are on sale now and can be purchased here.
For vacation planning information, please visit our
Walt Disney World
planning section.