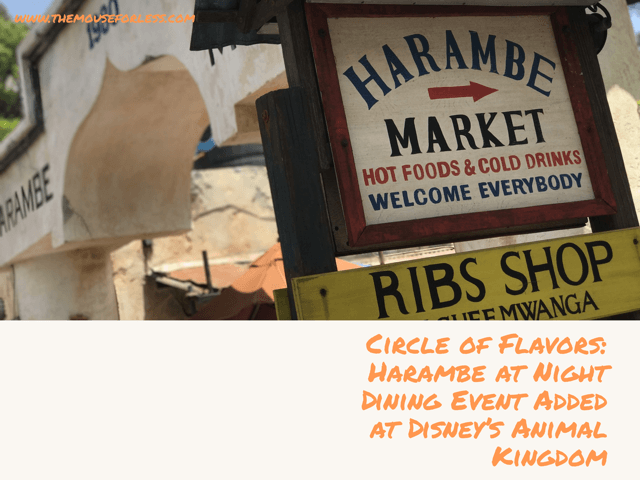 Guests who are looking for unique dining experiences should consider taking part in Circle of Flavors: Harambe at Night at Disney's Animal Kingdom. This family-friendly progressive dining experience is going to continue this winter and spring and has a goal of drawing inspiration from African cultures, as well as celebrating the film, The Lion King. Throughout the evening, Guests will be able to learn more about the importance of the African elephant, the rhinoceros, the Cape buffalo, the leopard, and the lion and the challenges they face around the world, as well as what efforts Disney is taking in working to protect these beautiful animals.
Guests will begin their evening with a welcome reception at the Wildlife Express Train Station, partaking in light hors d'oeuvres, snacks, and beverages (alcoholic and non-alcoholic) and acoustic music. You'll then hop on the train to ride over to Rafiki's Planet Watch where you'll be able to enjoy more light bites and sips, as well getting to meet with Timon and Rafiki. Once you're done visiting Rafiki's Planet Watch, you'll then board the train again and to venture over to Harambe Market for the main event of an array of sweet and savory dishes paired with unique beverages.
Circle of Flavors: Harambe at Night will take place on select Wednesday evenings beginning December 4 until the middle of April. The cost is $125 plus tax for adults and $99 plus tax for children (ages 3-9). Park admission is also required. Reservations for this event can be made now.
For vacation planning information, please visit our
Walt Disney World
planning section.