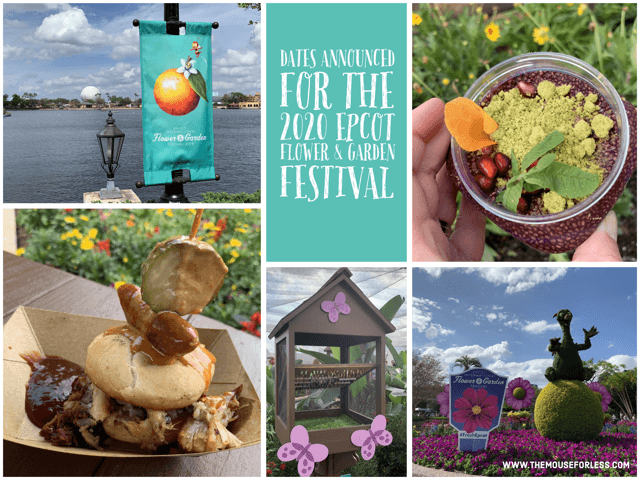 We're just hitting the fall season, but it's time to start thinking about spring and all the pretty flowers and plants that you'll see that the 2020 Epcot Flower and Garden Festival. For 2020, the festival will take place from March 4 through June 1 and will last for 90 days!
New for this year will be a topiary themed around Remy from the film, Ratatouille. This new topiary is the centerpiece of a new Ratatouille Garden which will be found in the France Pavilion, which will feature veggies that are used in a recipe to make ratatouille. Guests also will find favorite returning character topiaries including Snow White, Belle and Beast, Elsa and Anna, Mickey Mouse, Minnie Mouse, Miss Piggy and Kermit.
In addition, there will be a number of gardens of herbs and produce and Guests will be able to discover how to grow their own healthful foods. The prettiness continues as there will be thousands of bedding plants found in a rainbow of colors which will decorate the landscape around Future World and World Showcase. There will also be "flower towers" and festive mini-gardens afloat on the Future World east and west lakes.
Of course, there will be a number of Outdoor Kitchens with fresh dishes and yummy beverages. There's also the Garden Rocks concert series with favorite artists from the 60s until the early 2000s.
Guests of all ages will want to make sure to visit The Goodness Garden Butterfly House. Children will enjoy the festival's Play Garden and Family Play Zone and returning this year is the "How To" garden which will include clever tips for home gardeners.
The Epcot Flower and Garden Festival excitement will be here before we know it.
For vacation planning information, please visit our
Walt Disney World
planning section.