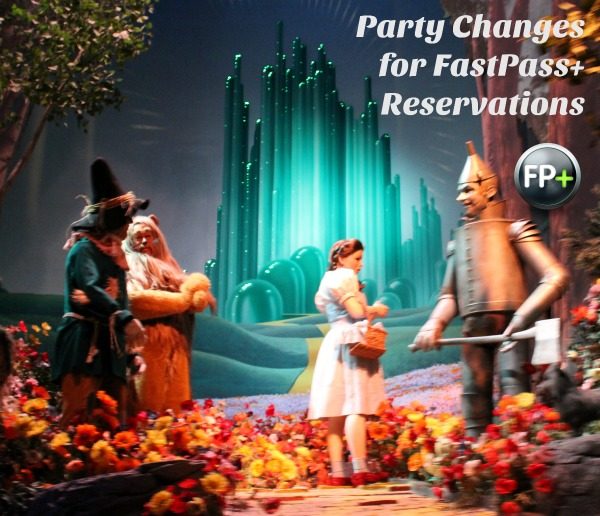 While it may seem like a great idea to have everyone in your party make the same FastPass+ reservations and ride the same rides, in reality, things don't always work out that way. You may find that grandma and grandpa aren't the roller coaster type. There may be health reasons that prevent someone from riding (such as heart conditions, back or neck problems, pregnancy, etc.). Or friends who you didn't know were traveling at the same time decide to make plans with you.
Whatever the reason, you may find that you need to modify who is riding with you. To do so is quite easy. You can simply change the party, or you can copy the reservation if you are adding guests.
Changing your FP+ Party
Log in to your My Disney Experience account as normal and retrieve your FastPass+ reservations.
From the menu, select FastPass+ and all of your current FastPass+ reservations will come up.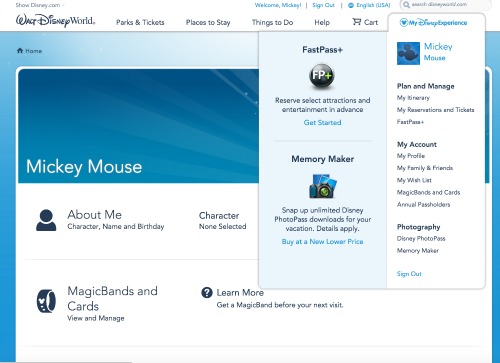 Find the FastPass+ reservation you wish to change and click on View Details

You will have three options: Modify, Change Party, or Cancel. Select Change Party.
You will be prompted to select which members you wish to change.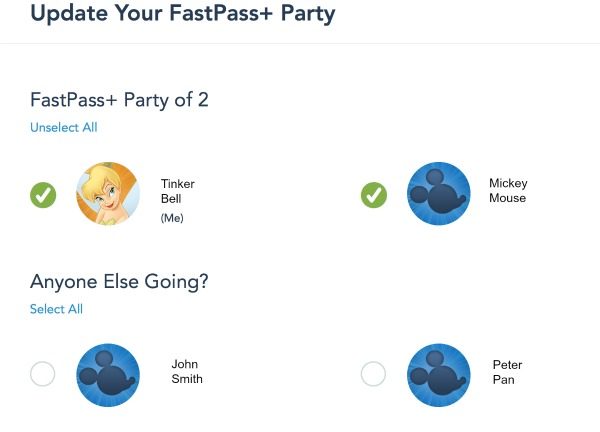 From here you can deselect anyone who will no longer be riding. You can also add new riders. Those who are already attached to your My Disney Experience account will already be listed. There is also a place at the bottom to add a rider not already listed.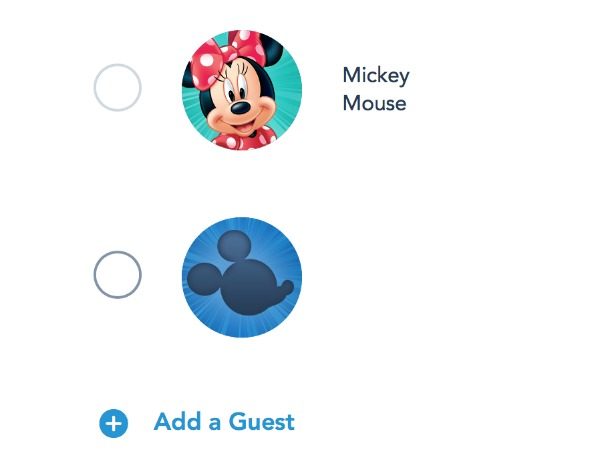 The Add a Guest Menu offers three ways to connect with your friend and add him/her to your FastPass+ reservations. Some guests who you have already connected with in other ways may be listed. You may also connect them using their Walt Disney World resort reservation number or using his/her name.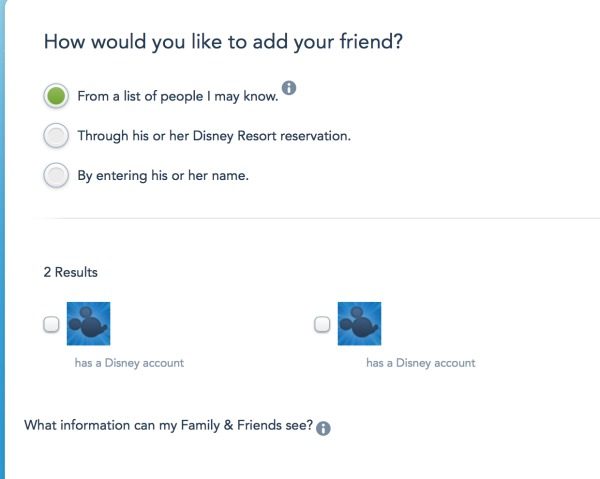 Once you are connected, you will be prompted to check availability for the reservation. If the reservation is still available, you will be prompted to confirm the change. Always make sure to confirm the change before leaving My Disney Experience.