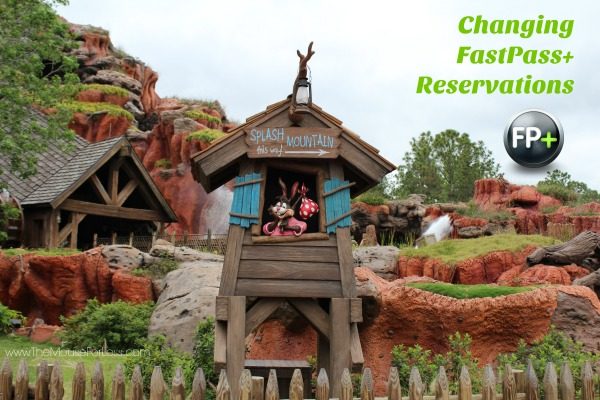 You've made your FastPass+ reservations. Then something happens. You change your mind about rides or times. You decide to make other plans during one of your return times. Or maybe you made plans hoping a FastPass for a ride or time would open open down the road. Can you change your mind? The answer is, yes!  Changing FastPass+ Reservations is an easy process.
The FastPass+ system is actually very well suited for making changes. It's not a difficult thing and you can make changes any time up until it's time for you to ride.
Changing FastPass+ Reservations
So let's get started on making your changes. As with all FastPass+ activities, you need to start in your My Disney Experience account.
From the menu, select FastPass+ and all of your current FastPass+ reservations will come up.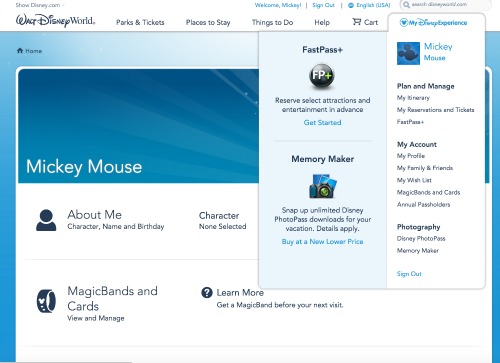 Find the FastPass+ reservation you wish to change and click on View Details

You will have three options: Modify, Change Party, or Cancel. We are going to select modify to make a change to this reservation. For more on Change Party or Cancel, select those links in this text.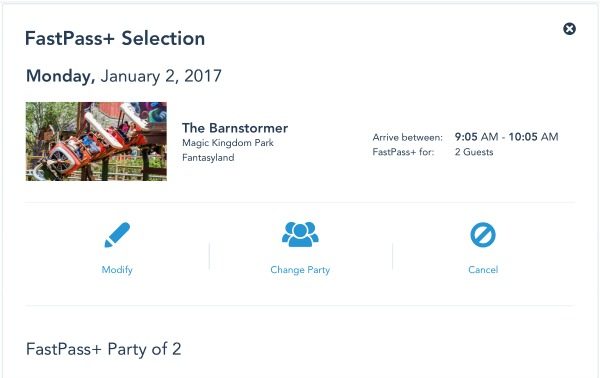 From the Modify screen, you can do one of two things. You can either keep the same attraction, but look for a more suitable time on the same day, or you can change the attraction selection completely.
At this screen you proceed as you did when making an initial FastPass+ reservation. You can either select a different time for the same attraction (available times are listed and more can be found using the Filter By Time menu for time of day or a specific time) or you can select a new experience completely.
Don't worry if you accidentally select a time or attraction that you don't really want. You will confirm your changes on the next screen before anything is permanent.

Once you confirm your change, the new FastPass+ reservation will be listed with your other reservations in My Disney Experience.
Looking for more information on using My Disney Experience, Fast Pass+ and Magic Bands?
Check these pages:
Canceling a FastPass+ Reservation
My Disney Experience, Magic Bands and Fast Pass +
Registering for My Disney Experience
Customizing My Disney Experience 
Adding Plans to My Disney Experience
The My Disney Experience App for your Apple or Android devices.