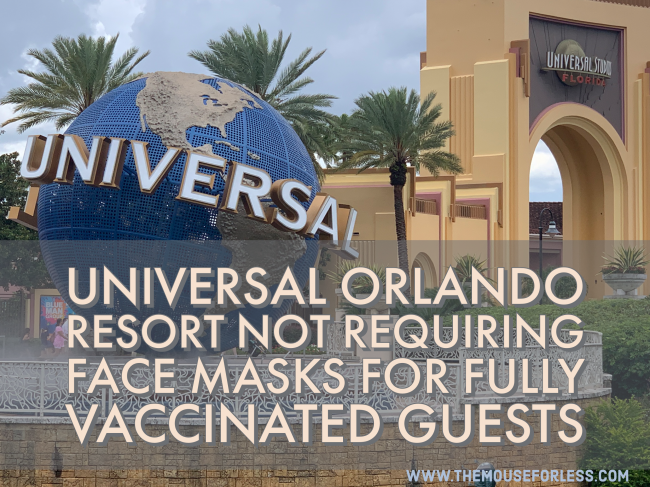 There's been another big change in the theme park world. That's because Universal Orlando Resort has officially come out and stated that those Guests who are fully vaccinated will no longer be required to wear face masks. This includes outdoor AND indoor locations. This change was made to be in accordance with CDC guidelines. The Universal Orlando Resort does not require proof of vaccination. Face coverings should be worn while indoors for those who have not been fully vaccinated. Recently, the resort made the change to allow Guests who have been fully vaccinated to not wear face masks outdoors.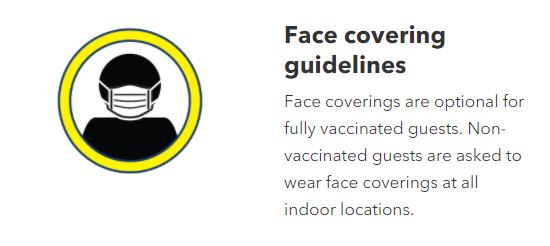 In addition it seems that they are also doing away with the 3 feet distancing between Guests. Now, it is encouraged that Guests just keep a safe distance between travel parties.

Finally, another big change happened recently. Guests are no longer required to have hand sanitizer squirted in their hands prior to getting on each attraction. Instead, hand sanitizer will be available for those who would like to use it.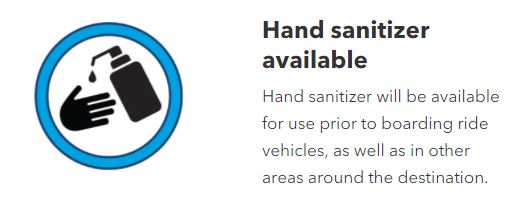 Guests are encouraged to follow directions from Team Members. They should also have patience as these new operational procedures are rolled out. This face mask policy change goes into effect May 29, 2021.

Planning a Universal Vacation?